Young children are fascinated with car keys. If you're busy loading the car, it might be tempting to let them play with your keys to keep them occupied. But there's a big chance they could end up locked in.
Central locking means it's all too easy for little fingers to accidentally push the button and lock the car from the inside.
Our roadside heroes go out to so many incidents – more than 1,400 in 2018 – where they find a distraught parent whose child is locked in the car.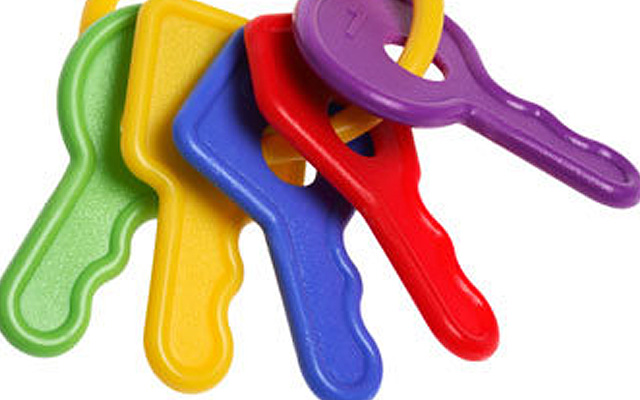 How to avoid children becoming locked in the car
Avoid the potential for disaster by always keeping your car keys with you. If your car does lock accidentally, you can unlock it again quickly.
Top tips:
Keep your keys with you at all times.
Never give your children the keys to play with in the car.
Keep young children occupied with toys and books while you load and unload the car.
Double-check you have your keys before closing the car doors.
Keep a spare set of keys at home or with your partner.
Dangers of hot cars in summer
Leaving children alone in a car accidentally – or deliberately, even if just for a minute – can be dangerous at any time of year. But the risks are particularly high in summer.
The dangers are obvious; you only have to touch the dashboard or seats to know how hot the inside of a car can get.
AA President Edmund King OBE says: "Children are particularly vulnerable as they are less able to cope with high temperatures and may not recognise the symptoms of heat-related illness such as dehydration.
"But it's not just warm days that can present a risk: vehicle glass behaves like a greenhouse which means in sunshine, temperatures can rise quickly inside even if there's a chilly breeze blowing. So remember not to leave kids alone in the car, because anything can happen."
How hot does a car get in summer?
Our figures show that in-car temperatures on a hot summer's day can rise above 60°C – the temperature that an egg starts to pasteurise. At just 2 degrees higher, the white begins to cook.
Even when the outside temperature drops, the heat in the car can continue to rise for another half an hour.
Top tips for travelling with children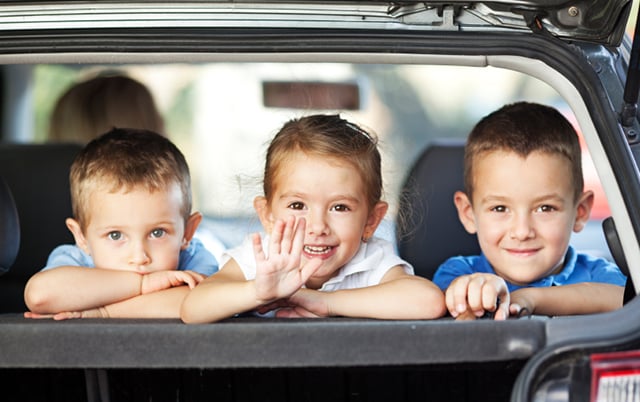 Travelling with children in hot weather can be challenging, even if they don't get locked in the car. We all know that heat and stress can make us more forgetful and make disasters more likely.
These tips will help everyone stay cool and calm on the journey:
Avoid traffic jams – Check traffic conditions before you leave and choose an alternative route if necessary. This'll avoid queuing in traffic for long periods, which can be torture in hot weather. Our Route Planner can help you.
Make the car comfortable – Try to avoid travelling during the hottest part of the day and consider using sun blinds on the windows to shade the kids.
Take plenty of water – Bottles within easy access in the car are invaluable if you get stuck in slow-moving traffic and can't get to a service station.
Stop regularly – Allow extra time in case of delays (particularly if you have a ferry or plane to catch) so you won't have to skip a rest stop if you're held up.