21 August 2019
The Great British bank holiday getaway will start from lunchtime on Friday (23 August) as people take advantage of the final weekend of summer, says the AA.
A recent AA-Populus survey* of 17,614 AA members found that 42 per cent are likely to be on the road during the four-day period, either travelling on holiday or an outing – which equates to around 14 million drivers on leisure journeys over the long weekend.
Saturday and Monday (24 and 26 August) are set to be the busiest days. The AA is advising drivers to expect delays on major routes and plan ahead for the journey.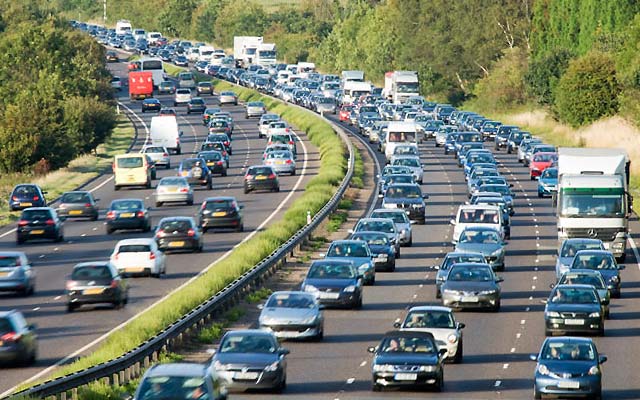 Those in the North East and Northern Ireland (46% respectively) are most likely to be packing the car, followed by drivers in Yorkshire & Humberside (45%). But over half (58%) of respondents said they are not likely to be driving over the bank holiday weekend.
Event traffic
A diverse range of events will influence traffic volumes. Highlights include several festivals with Reading and Leeds, CarFest South, South West Four, the Notting Hill Carnival and the final weekend of the Edinburgh Fringe all taking place this weekend.
Sports fans are well catered for too, with Rugby Union matches at Twickenham and Murrayfield, Rugby League's Challenge Cup Final at Wembley, Moto GP at Silverstone and the third Ashes test at Headingley.
George Flinton, AA patrol of the year, says: "The August bank holiday weekend is always busy on the roads. Traffic is likely to build up on Friday evening as people set off early to make the most of the weekend, and will be busy again for the return on Monday afternoon, so allow plenty of time if you're travelling then.
Routes to coastal resorts and countryside beauty spots are usually among the busiest and there will be localised congestion around events
"Routes to coastal resorts and countryside beauty spots are usually among the busiest and there will be localised congestion around events, especially at finish time, so it's a good idea to plan ahead for the journey.
"If you're travelling with children, take plenty of things to keep them entertained. There are lots of fun ideas for family car games online, or why not look out for our lucky yellow vans for the chance to win a prize. Those who spot one of our special space-themed vans could win something out-of-this-world**."
Keeping you on the move
Last year, the AA attended more than 34,000 breakdowns over the August bank holiday weekend.
Battery issues, tyre problems, overheating engines and keys locked in the car are some of the most likely reasons for drivers to call for help.
The UK's biggest breakdown provider will have extra patrols on duty in the busiest areas, but is urging drivers to check their cars before they leave.
The AA can also help give those on the road a heads-up on traffic problems by using the AA App, which is free to members with smartphones.
---
Bank holiday getaway preparation advice
Check your car: Preparation is key so before heading off on your summer holiday road trip, do the essential checks on your car
Plot your route: Check the traffic and weather reports before you leave and avoid travelling at peak times if possible. Allow plenty of extra time for the journey in case of delays – particularly if you have a ferry or plane to catch – and make sure you have sufficient fuel
Pack the essentials: Pack plenty of supplies to keep everyone well hydrated as well as any personal medication, entertainment to keep the kids occupied, a fully-charged mobile phone in case of emergency and sat-nav or a traditional atlas in case of any delays or diversions
Plan some stops: Plan in regular stops to break up the journey - at least one every three hours. AA members get 20% off food and drink at Moto service stations.
Key information: Download the AA App to find nearby parking, local fuel prices, access the AA's route planner, see where member discounts apply and get information on what your car's warning lights mean. Members can also use the free app to report a breakdown and track the attending patrol's journey to them
The AA has produced a handy checklist of basic, year-round car checks using the acronym FLOWER.