There's nothing quite like coming home to a loving cat or dog. But while those fluffy, four-legged friends might offer an unlimited supply of unconditional love and bags of fun, they can occasionally damage your home and possessions. If you're worried about who foots the bill when "who's a good boy?" becomes "who's going to pay for this?", read on for our guide on pet damage and accidental damage insurance.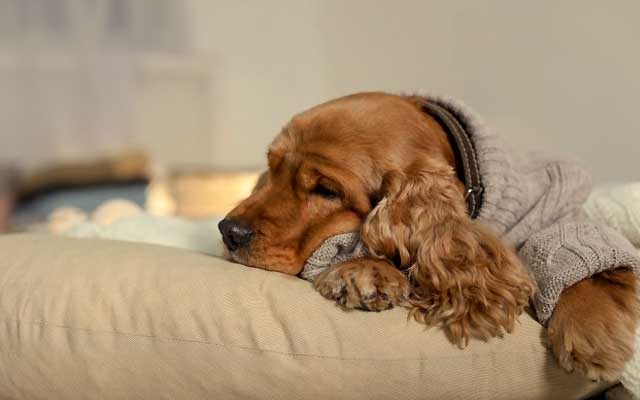 What accidental damage is covered as standard?
Standard contents insurance policies will include some protection for accidental damage, though this could be limited. You can expect a basic level of cover to extend to damage to:
domestic electrical or gas equipment or appliances which are not designed to be portable;
satellite dishes and aerials;
mirrors, plate glass furniture tops and fixed glass in furniture;
ceramic hobs or free-standing cooker tops.
It's always best to check exactly what's included in your policy. And if you're worried about being left out of pocket after an accident, you can pay an extra premium for accidental damage cover to be added.
Accidental damage caused by pets
Even with an add on to your policy, the bad news for pet owners is that many home insurance providers won't cover damage caused by animals - including scratching, chewing and tearing. Most will actually refuse claims for any damage to your property caused by pets - but you'll likely be offered cover for personal belongings and valuables against pet damage.
What about damage from wild animals?
It's not only the pets we keep inside that can cause problems. Uninvited visitors, such as mice, insects, squirrels or birds, can also harm your possessions if they find a way in. Unfortunately, damage caused by intruders such as vermin is often excluded from standard home insurance policies. This may only be covered if you've paid for accidental damage cover. And if non-domesticated animals have caused structural damage to your property, you might be able to claim on your buildings insurance.
Preventing pet damage
If you're a pet owner, you'll be expected to take reasonable measures to prevent them doing damage, limiting how often you might have to make a claim.
Training your dog – an obvious step but making sure they're fully house-trained will help keep your house safe from any doggy-related damages.
Get a pet sitter – even if you just ask the neighbours to pop round every now and then, if your pet is entertained and checked on, the chances are they won't run riot with your belongings.
Pet gates – if you have a fancy heirloom in one of your rooms, it might be best to just keep any wagging tails or wandering paws away.
Some people feel a household isn't complete with a pet, but regardless of what you think makes a house a home, everyone needs home insurance.