You might have had your fill of revising for exams - from spelling tests to GSCEs - but your theory test is one you won't want to fluff. To make sure you don't fail any answers through nerves or a lack of preparation, we've got all you need to know about passing. So put on your revision playlist, pop out the highlighters and get ready to do some studying.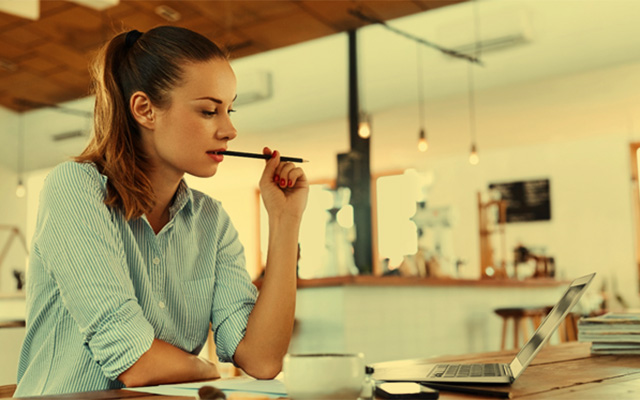 What is a theory test?
It tests you on the rules of the road before you're allowed to take the practical driving test. The test is divided into 2 parts - multiple choice questions and a hazard perception test.
Do I need to take the theory test?
Yes. If you're a learner driver, you'll need to take the theory test before you take your practical driving test. If you don't pass your practical within 2 years, you'll need to re-take your theory test.
You'll also need to take your theory test again if you're upgrading an existing licence to drive something else, such as a motorbike.
When can I do my theory test?
You can take the theory test at any time after you turn 17 (or 16 if you receive the higher rate of the mobility component of Disability Living Allowance).
How much does a theory test cost?
A theory test will only put you back £23, and unlike the practical driving test, which is more expensive on evenings, weekends and bank holidays, the price is always the same.
Preparing for your theory test
The best way to prepare is to study, and you can take a practice test online. The DVSA recommends a minimum of 20 hours revision to fully prepare you for your theory test.
What happens in the multiple choice test?
The test is 57 minutes long; you'll get a little over a minute to answer each of the 50 multiple choice questions, so you have time to carefully read each question before choosing your answer.
You'll need a minimum of 43 correct answers to pass.
The best kind of preparation for this part of the theory test is studying the Highway Code. Not only will it include all you need to know about road signs, markings and the rules of the road to be a safe driver, it's the source material for the questions used in the test. You can download a free app on Google Play (or on the Apple Store) so you can study any time, any place just by swapping out some Instagram time for revision time.
What can I expect from the hazard perception test?
This part of the theory test requires you to watch 14 video clips which feature typical everyday road scenes, with at least one developing hazard.
Just click on the mouse whenever you see a hazard developing.
Each hazard comes with a maximum score of 5, and you gain more points the earlier you spot a hazard.
A minimum of 44 points out of 75 is needed for a pass.You can see what the hazard perceptions will look like, and take 3 free tests online.
Taking your theory test
What do I need to take to my theory test?
You need to arrive at least 30 minutes before the start of your test, and you must take your provisional driving licence. Keep in mind that your test can be cancelled (and not refunded) if you fail to bring this with you.
What happens if I fail my theory test?
It won't be the news you're hoping for, but if you do come out with a failed theory test you'll have the chance to take it again after 3 working days, with no limits on how many attempts you can take. And you'll be given a letter at the test centre showing which parts of the test you answered incorrectly, giving you the great opportunity of filling in your knowledge gaps.
Your driving instructor will offer as much support as they can to help you pass the theory test, so study hard, stay cool, calm and collected, and you'll be on your way to being road ready in no time.