Driving represents freedom and new opportunities, so it's no surprise that most people want to hit the road as soon as possible. That's why some people want to learn to drive quicker than usual. But faster might not always mean better. We take a look at whether crash courses are worth it.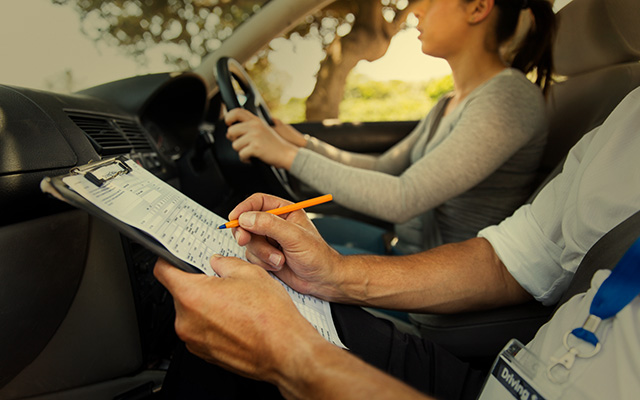 How many hours does it take to learn to drive?
There's no legal minimum requirement for how many driving lessons you need or how many hours you have to put in before you can take your practical driving test. All you need is a UK provisional driving licence and proof that you've passed your theory test.
What are intensive driving lessons?
Intensive driving lessons, sometimes called crash courses, are for people who want to pass their driving test very quickly – usually within 2 days to 2 weeks. You'll take lessons that can last between 2 to 5 hours a day.
Is an intensive driving course right for you?
As well as trying to absorb enough to pass the test, there are some other things to consider if you're thinking of taking a crash course in driving.
Will I feel safe and prepared after an intensive course?
Driving is a skill for life. While passing the driving test is a huge achievement, the more experience you can pick up along the way, the safer you'll be. It's unlikely an intensive course will prepare you as well as taking more lessons over time.
Am I going against science?
You could be expecting too much of your brain with an intensive driving course. There are numerous arguments about how long our brains can focus for, but the general consensus is we need breaks every 30-45 minutes. Attempting to cram up to 5 hours' worth of new skills and knowledge into one lesson is taxing on the brain and you're not likely to retain as much.
Am I guaranteed to pass?
A lot of intensive driving courses are marketed as a 'guaranteed pass' crash course. However, this could simply mean that you'll be guaranteed a refund if you don't pass. The intensive classes might get you there quicker, but you aren't given any advantages during the actual test – you'll only pass if you don't incur too may faults.
Our advice
Attempting to cram everything in at once isn't necessarily an effective way to learn. Taking your driving lessons over a longer period of time, with a more structured approach and a clear lesson plan, will help you learn all the skills necessary for life on the road.
If you're in a hurry to pass and lose those L plates, check out our tips that'll help you pass your test the first time.