Every now and then we all make mistakes on the road. Our advice is to keep calm, stay focused and carry on driving.
However, if you witness a near-miss or someone who's driving dangerously, you may feel that you should report them. Here's how to report dangerous drivers - and what will happen after you've made that report.
What is dangerous driving?
Dangerous driving is driving that puts you and other road users at risk. The Crown Prosecution Service says it's when "driving falls far below the standard expected of a competent and careful driver and it would be obvious that driving in that way would be dangerous".
It can also be called 'careless driving' or 'anti-social driving', depending on how serious the offence is.
The following causes of dangerous driving are specific offences in their own right:
These are all other examples of dangerous driving:
Racing or going too fast
Ignoring traffic lights or road signs
Overtaking dangerously
Driving when unfit, e.g. injured or with eyesight problems
Knowing the vehicle is faulty or unsafe to drive
Distracted driving, e.g. reading, looking at a map, tuning a radio or talking to passengers
Driving on a hard shoulder reserved for breakdowns
When isn't it dangerous driving?
Incidents which can be irritating but aren't dangerous include another driver:
Missing a green light at traffic lights and holding up the traffic behind them
Taking a long time to park, but doing so safely, and being aware of others around them
Taking a long time to pick the right time to turn left or right at a junction
Witnessing dangerous driving
An incident of dangerous driving is likely to make you feel upset and angry after witnessing it.
Our research suggests that people are more likely to report a stranger than someone they know, such as a friend or family member.
We asked our Members about the actions they'd take if they saw a drunk person preparing to drive. If the drunk person was a family member, then only 2% said they would call the police, compared with 49% for a stranger.
Rather than report the drunk person for dangerous driving, our Members said they'd prefer to take away the driver's keys, call a cab or offer them a lift.
Reporting a dangerous driver caught on dashcam
Thanks to the increase in drivers using dash-cams, drivers are now even better equipped to report dangerous driving. Up to 2 out of 3 cars in the UK are likely to have dashcams over the coming years, and 1 in 5 drivers already own one.
A driver uploading dashcam footage doesn't replace policing. But it's a good way to prove the incident happened and to get the details of the dangerous driver.
If you capture footage of dangerous driving while you're in the car, the best thing is to wait until you're safely at home to access the footage and make your report.
Websites like Nextbase let you submit your dashcam footage online and send this footage to your local police force. You can also call 101 or contact your local police force directly. They may ask that you tell them about the incident over the phone, and email the footage over using an online form.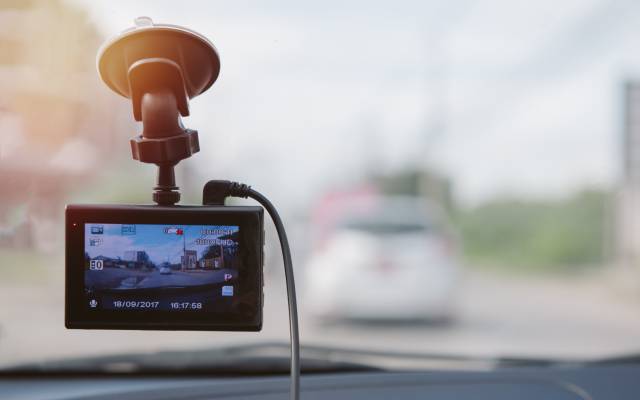 Remember to drive safely yourself
If you use a dashcam, remember that the police won't only look at the other driver's actions, they'll look at yours too.
You can never use a mobile to take a picture or video of dangerous driving if you're driving - even if it's to show another road user committing a traffic offence.
All offences in your footage will be addressed - including your own.
After you've told the police about the incident and completed a witness statement, it'll then be with the police to investigate. If they decide to prosecute the other driver, you must be prepared to attend court if necessary.
Operation Snap
Operation Snap was rolled out by police first in Wales and is now used by other forces too. It makes it easier for members of the public to send dashcam footage of dangerous driving to the police.
The streamlined process makes it quicker and simpler to submit video footage and helps the police to deal with the reports better.
In January 2019, the BBC reported that 2,300 dashcam clips were sent to police in 2018. Action was taken in more than 650 of the cases.
Reporting a dangerous driver if you don't have a dashcam
As soon as you can, pull over in a safe place. Try to make a note of the following, as the police will need this information:
The vehicle's registration
The vehicle's colour, make and model
The time and place where the incident happened
Any other details, such as a description of the driver
The best way to report dangerous driving to the police is to call the non-emergency number on 101. Several police forces also have website forms where you can submit a report online. The Metropolitan Police website has a form for reporting traffic offences around the UK.
When you tell the police about the incident, make sure to include as many details as possible.
Can someone find out if I reported them for dangerous driving?
Any details which you give will be treated confidentially, and the person you reported won't be told who reported them.
However, the police could take your contact details as they may need more information. You might also have to go to court if the police attempt to prosecute the other driver.
What happens next if you report someone for dangerous driving?
The police will review your report and any footage, and will also check to see if the vehicle and the driver have been reported before. Then, 1 of the following 3 things may happen:
The police will pass your report to the local police force's Road Policing Unit. This team can then choose to deal with it and see if any further actions need to be taken.
Your report will be submitted to a database of dangerous driving reports.
A letter may be sent to the registered owner of the vehicle to warn them of the complaint made against them.
What are the penalties for dangerous driving?
Dangerous and careless driving have a range of penalties depending on how serious the offence was.
At the lower end of the scale, it could be a fine and points on your licence. If the driving was particularly dangerous, or if it hurt or killed somebody, the driver could go to court and face prison.
Here are the penalties related to dangerous and careless driving according to the Highway Code:
Offence
Maximum penalty
Penalty points
Causing death by dangerous driving

14 years' imprisonment
Unlimited fine

3 to 11 (if exceptionally not disqualified)

Dangerous driving

2 years' imprisonment
Unlimited fine
Obligatory disqualification

3 to 11 (if exceptionally not disqualified)
Causing death by careless driving under the influence of drink or drugs

14 years' imprisonment
Unlimited fine
Obligatory disqualification (min. 2 years)

3 to 11 (if exceptionally not disqualified)
Careless and inconsiderate driving

Unlimited fine
Discretionary disqualification

3 to 9
Using a vehicle in a dangerous condition

LGV or PCV unlimited fine
Other vehicles £2,500 fine
Obligatory disqualification if offence committed within 3 years of a previous conviction for a similar offence (minimum 6 months)
Otherwise discretionary disqualification

3 in each case
Using a hand-held mobile phone when driving

£1,000 fine (£2,500 for PCV or goods vehicle)
Discretionary disqualification

6