There's no such thing as the perfect driver, but there's a difference between making a small mistake and putting other road users at risk. If you see someone driving dangerously, then reporting it can help make our roads safer for all road users.
Find out how to report dangerous driving to the police, how to submit dashcam footage and what happens afterwards.
What is dangerous driving?
Dangerous driving is driving that puts you and other road users at risk. The Crown Prosecution Service says it's when "driving falls far below the standard expected of a competent and careful driver and it would be obvious that driving in that way would be dangerous".
It can also be called 'careless driving' or 'anti-social driving', depending on how serious the offence is. There are a range of offences that can all count as dangerous or careless driving.
Find out more about what dangerous driving is.
Should I report dangerous driving?
You might feel upset or angry after witnessing dangerous driving. But our research suggests that people are more likely to report a stranger than someone they know, like a friend or family member.
We asked our Members what they'd do if they saw a drunk person preparing to drive.
49% said they'd report a drunk driver to the police it it was a stranger.
Only 2% said they would call the police if the drunk person was a family member.
Rather than report the drunk person for dangerous driving, our Members said they'd prefer to take away the driver's keys, call a cab or offer them a lift.*
But reporting someone for driving dangerously is always an option - even if it's someone you know - as you can do it anonymously. And reporting dangerous drivers helps keep the roads safe for other road users.
How to report dangerous driving to the police
If you witness dangerous driving, you can report a bad driver to the police.
Call 999 if dangerous driving's in progress and you think the driver could cause themselves or others a serious injury, for example if they're a drink driver. Make sure you're not driving and are in a safe place when you call.
You can make a report online or over the phone after the event. You can also submit dashcam footage if you have it. Thanks to the increase in drivers using dashcams and the work of Operation Snap, it's easy to report dangerous drivers to the police using video footage.
After you've told the police about the incident and completed a witness statement, the police will investigate. If they decide to prosecute the other driver, you must be prepared to attend court if necessary.
Report a bad driver caught on dashcam
Dashcam footage is a good way to prove the incident happened and to record details of the dangerous driver.
Here's how to submit dashcam footage to the police:
Wait until you're out of the car
Wait until you've stopped driving and are safely at home before you access your dashcam footage and make your report.
Submit dashcam footage online
Websites like Nextbase will send the footage to your local police force.
Or contact your local police force directly
You can call 101 or your local police station.
The police may ask you to tell them about the incident over the phone and email the footage using an online form.
Remember to drive safely yourself
If you use a dashcam, remember that the police won't only look at the other driver's actions, they'll look at yours too.
You can never use a mobile to take a picture or video of dangerous driving if you're driving - even if it's to show another road user committing a traffic offence.
All offences in your footage will be addressed - including your own.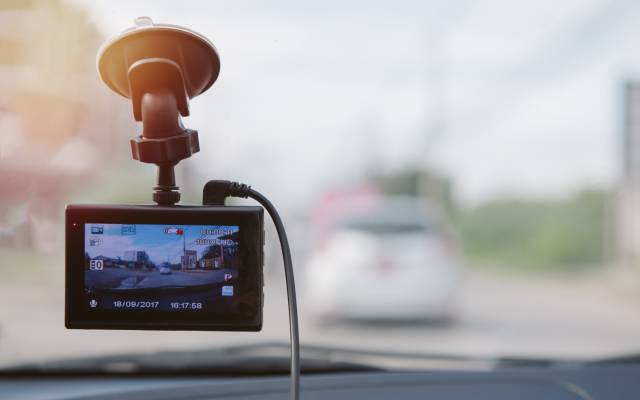 Report a bad driver without dashcam footage
Without a dashcam, you'll need to record the other driver's details yourself. You'll need to include as many details as possible when you tell the police about the incident.
If you fear there is an immediate danger to life, call 999. If not, here's how to report bad drivers to the police:
Get the driver's details
As soon as you can, pull over in a safe place.
Try to make a note of the following, as the police will need this information:
The vehicle's registration
The vehicle's colour, make and model
The time and place where the incident happened
Any other details, such as a description of the driver
Call 101
The best way to report dangerous driving to the police after the event is to call the non-emergency number on 101.
Or submit your report online
Can I report someone anonymously for dangerous driving?
Any details which you give will be treated confidentially, and the person you reported won't be told who reported them.
But the police could take your contact details as they may need more information. You might also have to go to court if the police attempt to prosecute the other driver.
What happens next if you report someone for dangerous driving?
The police will review your report and any footage, and will also check to see if the vehicle and the driver have been reported before. Then, 1 of the following 3 things may happen:
The police will pass your report to the local police force's Road Policing Unit. This team can then choose to deal with it and see if any further actions need to be taken.
Your report will be submitted to a database of dangerous driving reports.
A letter may be sent to the registered owner of the vehicle to warn them of the complaint made against them.
In January 2019, the BBC reported that 2,300 dashcam clips were sent to police in 2018. Action was taken in more than 650 of the cases, so reports do lead to police action.
Penalties for dangerous driving
Once the police investigate, the person you reported might face a penalty for dangerous driving.
| Types of penalties | Dangerous driving |
| --- | --- |
| Penalty points | Between 3 and 11 |
| Disqualification | Minimum of 2 years |
| Fine | Unlimited maximum fine |
| Imprisonment | Up to 14 years |
Find out more about the penalties for dangerous driving.
---
*AA Populus poll of 29,568 drivers completed 17th - 23rd November 2015.

Published: 18 November 2019 | Updated: 21 October 2020 | Author: The AA