It's a nightmare situation: you get to the car park, bags weighing you down, and there's a space where your car should be. Slowly it sinks in that it's been stolen.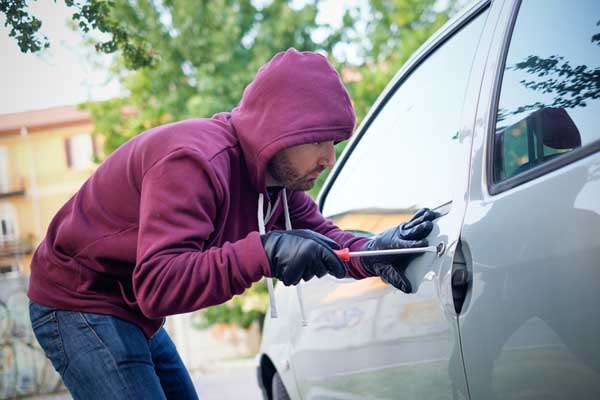 My car was stolen - what should I do?
First you must report your car as stolen. Call the police on 101, the non-emergency line. Make sure you have all your car details to hand – the registration number, make, model and colour as well as any personal belongings that you had inside the vehicle.
The Police National Computer (PNC) will be updated with a record that your vehicle has been reported stolen. They'll also tell the DVLA and give you a crime reference number.
Insurance claims after a theft
If your car is found within 7 to 14 days, and there's little damage' your insurer should be able to settle a claim quite easily and quickly.
If it isn't found in this time, or if it's found and damaged beyond economical repair, you'll likely be offered the market value of the car at the time it was stolen. But only if you have a comprehensive or third party, fire and theft (TPFT) policy.
Most insurers will wait for 30 days before paying out on a stolen car claim.
Are my possessions inside my car included?
Your insurers will most likely cover you for belongings stolen or damaged from your car, up to a point. Our comprehensive car insurance covers belongings up to a total of £250 (or £500 if you're an existing Member at the time of the theft). Each policy will be different so check what limits are set out – so you can be sure to protect higher value items separately, if you often have them in your car. With TPFT insurance you can't claim for any personal belongings taken or damaged from your stolen car – though you might be able to claim for these items on your home insurance.
When could my claims be denied?
Here's where things get tricky. Most insurers won't cover you if your car's been stolen if the keys, lock transmitter or keyless entry card are left in or near the car.
With new technology comes new challenges. 'Connected' cars have led to a new type of car theft called relay theft. This is where thieves use special tech to pick up the signal from a key fob to get access to a car. The devices can pick up signals from over 100 metres away and can be bought for as little as £100 online.
You also won't be covered if you've left the car running but unattended and someone's managed to steal it, or if it's proven that you left the doors, windows or roof unlocked. With the car missing, it might be hard to prove that the door was locked. CCTV could be helpful for this, as well as for checking that a crime took place.
Avoiding theft
Protecting your car can be done with a little bit of caution and common sense. You should always be limiting how much of a risk you leave yourself to theft. Never leave your keys in the car, or your doors unlocked.