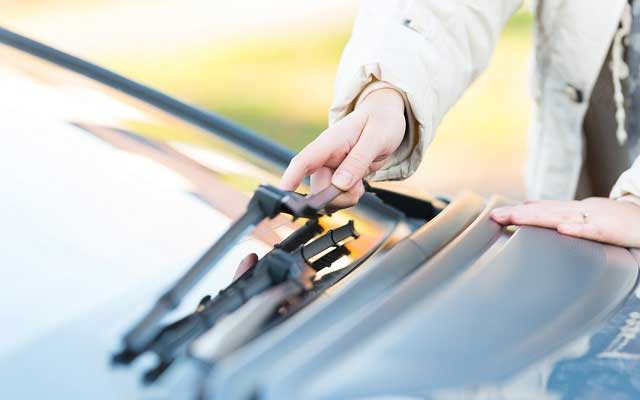 Every driver knows that keeping safe in your car means keeping your eyes on the road. (Although it might change one day, when we're all zipping around in driverless cars, with eyes fixed firmly on our smartphones.)
For now though, vision is key. But there's more to watching the road than concentration. Whether it's a foggy windscreen or a small crack, it shouldn't distract you from the road ahead.
Why do you need to keep a clear windscreen?
The Highway Code says "windscreens and windows MUST be kept clean and free from obstructions to vision".
Driving safely means making sure that your line of vision is kept clear. If your vision is obscured, you might not be able to see the road ahead properly and it could even create a blind spot.
Failuring to keep your vision free from obstruction could land you a fine and 3 penalty points. It may also mean you're held responsible if you're in an accident, and it could cause your car to fail its MOT.
That's under the penalty code for "causing or likely to cause danger by reason of use of unsuitable vehicle or using a vehicle with parts or accessories (excluding brakes, steering or tyres) in a dangerous condition".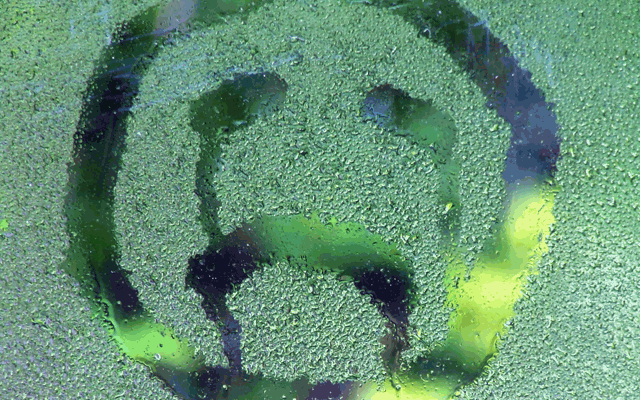 Demist your windscreen before you set off
It's common to find your windscreen misted up when you get into a cold car. It's important to clear it thoroughly. Here's some tips:
There's probably a windscreen demister button in your car that'll direct maximum airflow to the windscreen to clear it quickly.
Some cars have an electrically-heated front windscreen with very fine wire heating elements embedded in the glass.
Air-con's not just for summer - it helps to dry the air in the car too, so helps clear a misted windscreen.
Keep a microfibre cloth in the car to wipe the screen if it mists over again while you're driving.
For rear screens and wing mirrors, try these steps:
Rear screens have electrical heating elements running across them to clear mist quickly.
You might be fortunate and have heated mirrors.
If not, wipe your mirrors with a cloth.
You could also try demisting sprays, which claim to leave your windshield fog free for a few weeks.
For foggy glasses, wipe them with a cloth (preferably a microfibre lens cloth) to get rid off all smears. There are also anti-fog lenses available, and are offered by most opticians.


How to avoid windscreen glare
The glare of light from the sun or passing cars is another potential distraction when you're driving.
The best way to reduce glare is to make sure that your windscreen is clean inside and out, and free from any cracks or stone chips. Cleaning your windscreen and wiper blades will help get rid of smears.
If you wear glasses without glare protection, you could be affected quite badly, suffering from headaches or eye strain. Glare-resistant lenses are available from most opticians and are ideal for frequent drivers. You can also look out for anti-glare driving glasses and driving sunglasses.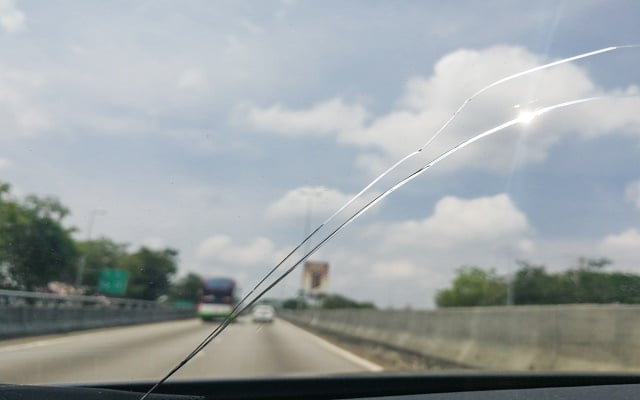 Dealing with windscreen damage
Chips or cracks in the windscreen can obstruct your vision. They can also cause distracting glare if you're driving at night or in bad weather conditions. This makes it hard to see any oncoming hazards.
Even scratches can be a problem as they cause glare from sunlight. If chips or cracks are ignored then they can grow. Small areas of damage can be repaired, but once the damage is bigger, you're more likely to have to fork out for a new windscreen.
Small chips or cracks can be easily repaired using specially-developed clear plastic resins with the same optical properties as glass.
You can find out more about windscreen chips and cracks in our article on windscreen safety.
Dangling objects from a rear-view mirror
Wondering whether it's illegal to hang something from your rear-view mirror? You may be breaking the law if it obscures your vision.
When we spot-checked in a survey, 5% of drivers - equivalent to 1.5 million drivers at the time - had things dangling from their rear-view mirrors.*
The survey of more than 2,000 vehicles on motorways found that 1 in 20 vehicles had items dangling from their rear-view mirror which could create a blind-spot. The number 1 item was a green scented tree which seemed to be favoured by van and pick-up truck drivers.
The most bizarre and dangerous item was a silver CD. In the morning sunlight, it had the extra danger of dazzling other drivers with the reflection.
The top 5 items spotted dangling in the windscreen
Air fresheners (mainly trees)
Teddy bears (from small to 1 foot in length)
Miniature footballs
Beads and rosary beads
Coats of arms (mainly football clubs)
Oddest items hanging in windscreens
Other odd items included:
small pots
a shamrock
a leprechaun
a camera
ceramic animals
furry dice
boxing gloves
a Margaret Thatcher doll
a turquoise peace sign charm
a miniature horse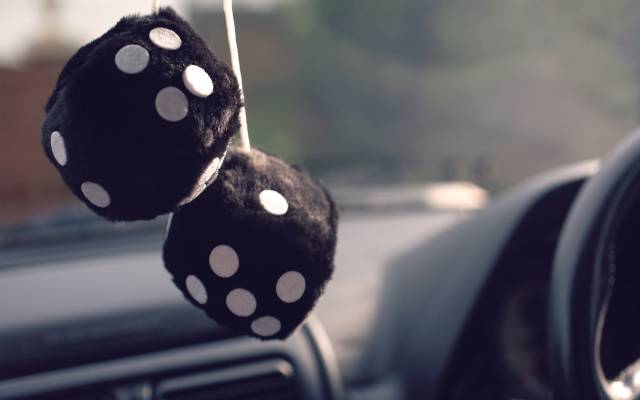 Can your windscreen fail your MOT?
Regulations tell you to have a full view of the road and traffic ahead. If the driver's vision is impaired, technically the car could fail an MOT.
In the MOT you should not have a windscreen sticker or other obstruction covering more than 10mm in the area below the rear-view mirror - including fuzzy dice.
A large crack or other damage could be considered serious obstruction to vision. But it's worth remembering that so could dash-mounted tech like phones, sat-nav or dash-cams.
Windscreen stickers or objects hanging from the rear view mirror could also be a problem if they're too big or poorly positioned.
Keep clear and carry on
For more information on things that can affect your view of the road, our articles on driving safely in bad weather can help.
Plus, our breakdown cover gives you 24/7 assistance when you need to get back on the road.
*(AA Spot-check survey of 2,000 vehicles was carried out on motorways on Monday 5 September, 2011)