31 December 2020
Monday 4 January likely to be a busy battery day
Rise in flat batteries expected as many households will have at least one car left unused over the holidays
Despite Tier 4 lockdown restrictions, the main return to work day (Monday 4 January) is predicted to be busy for breakdowns, as many vehicles will have been unused over the festive period.
On the equivalent day in 2020 (Monday 6 Jan), the AA attended more than 12,500 breakdowns; battery issues were the cause of nearly a third (27%) of these.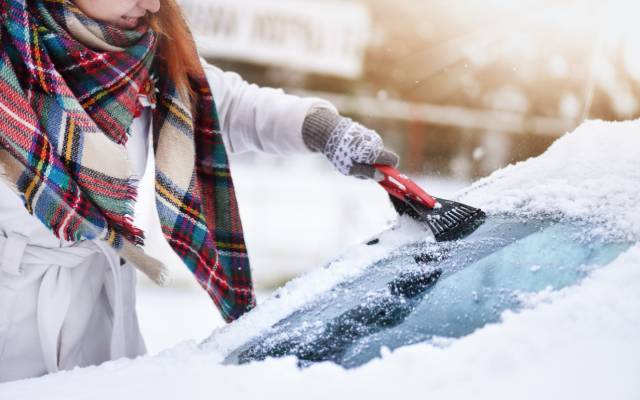 But 'flat battery day' 2021 is expected to be much quieter than the equivalent day in 2020 due to travel restrictions. And drivers who replaced their car's battery earlier in the year, following long periods of disuse over lockdown, are more likely to avoid an early new year breakdown.
Although lockdowns and tier restrictions may mean fewer drivers taking to the road, those who rely on their car will want to know it's ready to go when they need it.
Edmund King, AA president, said: "We have been surprised at recent levels of traffic particularly with tier restrictions in place and the bad weather. People should only be making essential journeys for food shopping, employment where they can't work from home and for key worker jobs and caring purposes. No doubt though some cars that have been left idle over the colder Christmas period will experience battery problems."
This year, with travel restrictions meaning many cars have been parked up for even longer, drivers could get off to a false start when the time comes to get back on the road.
Ben Sheridan, AA patrol of the year, says: "The first working day back in January is typically one of the busiest of the year for breakdowns, with flat batteries the main culprit. Over the Christmas break many cars get left unused - this causes the output of the battery to drop which, especially for old batteries, can mean they don't have the power to turn the engine over.
"This year, with travel restrictions meaning many cars have been parked up for even longer, drivers could get off to a false start when the time comes to get back on the road.
"The age of the battery, how the car has been used and the temperature all affect its performance. You can help keep it in good working order by using a mains-powered battery maintainer or, if this isn't possible, starting the engine once a week and allowing it to run for at least 15 minutes to give the battery time to charge.
"Although most modern cars with a fairly healthy battery should last at least two weeks without needing to be started, if there's any doubt about the condition of the battery, it's worth starting it once a week just to be safe.
"If you keep your car in a garage, remember to pull it out into the open first; don't run the engine inside a garage, and never leave your car unattended with the engine running."
Laying up over lockdown
Those who won't be using their car over the coming weeks can take steps now to see it through the period of disuse; known as laying-up.
If the car is kept off the road and isn't being used at all, drivers may be able to make a Statutory Off Road Notification (SORN).
Before parking it up, it's a good idea to top up with fuel. A full tank doesn't attract condensation, which could cause issues if allowed to build up over time.
More information on laying-up a car for winter can be found here
Advice for Electric Vehicles (EVs)
Electric and hybrid vehicles have 12-volt batteries, the same as conventional cars. However, they charge differently.
Pressing the start button so the 'ready' light comes on will operate the charging system. Putting the car into 'ready' mode for 10 minutes once a week should keep the 12-volt battery topped up.
Some electric and plug-in hybrid vehicles can maintain their 12-volt batteries if they're plugged in to the mains charger, so drivers should check their vehicle handbook for details.
Getting back on the road
Before getting back on the road, drivers should check that the MoT and tax are still current; MoTs can continue during lockdown, so if it is due to expire, it's a good idea to get it booked in as soon as possible. Similarly, if the car has been standing unused for a long time, it may be worth arranging a full service once you're ready to use it again. Drivers can find a local AA-approved garage, select a date and book online via AA Smart Care.
Before starting the car, make sure there's nothing nesting under the bonnet which might have caused damage to pipework or hoses, and check all the fluid levels.
Before driving, check the tyre condition (looking out for any defects), tread depth and pressures, and inflate them if needed.