21 May 2020
Stevenage-based AA Patrol Steve Kimpton had one of the most memorable breakdowns of his career in January when he was called to help a couple on their way to hospital to have a baby.
The patrol of 20 years went to the rescue after the couple set off for their hospital appointment, only to break down a few miles from home when the exhaust suddenly fell off their car.
Steve said: "When I saw the job come through saying pregnant lady on the way to the hospital all sorts of things were going through my mind! I didn't know what to expect but was surprised to find the couple were still with the car when I got there.
"I suspect someone had tried to steal the catalytic converter and been interrupted. The couple had only done about five miles when the exhaust fell off and were understandably worried about missing their appointment.
"I said I'd have a look and if it was going to take more than a few minutes to fix, I'd take them straight to the hospital and come back to fix the car after. Fortunately it only took a few minutes to repair and the couple were safely on their way. I got a lovely message that night letting me know that the healthy baby boy had been born."
---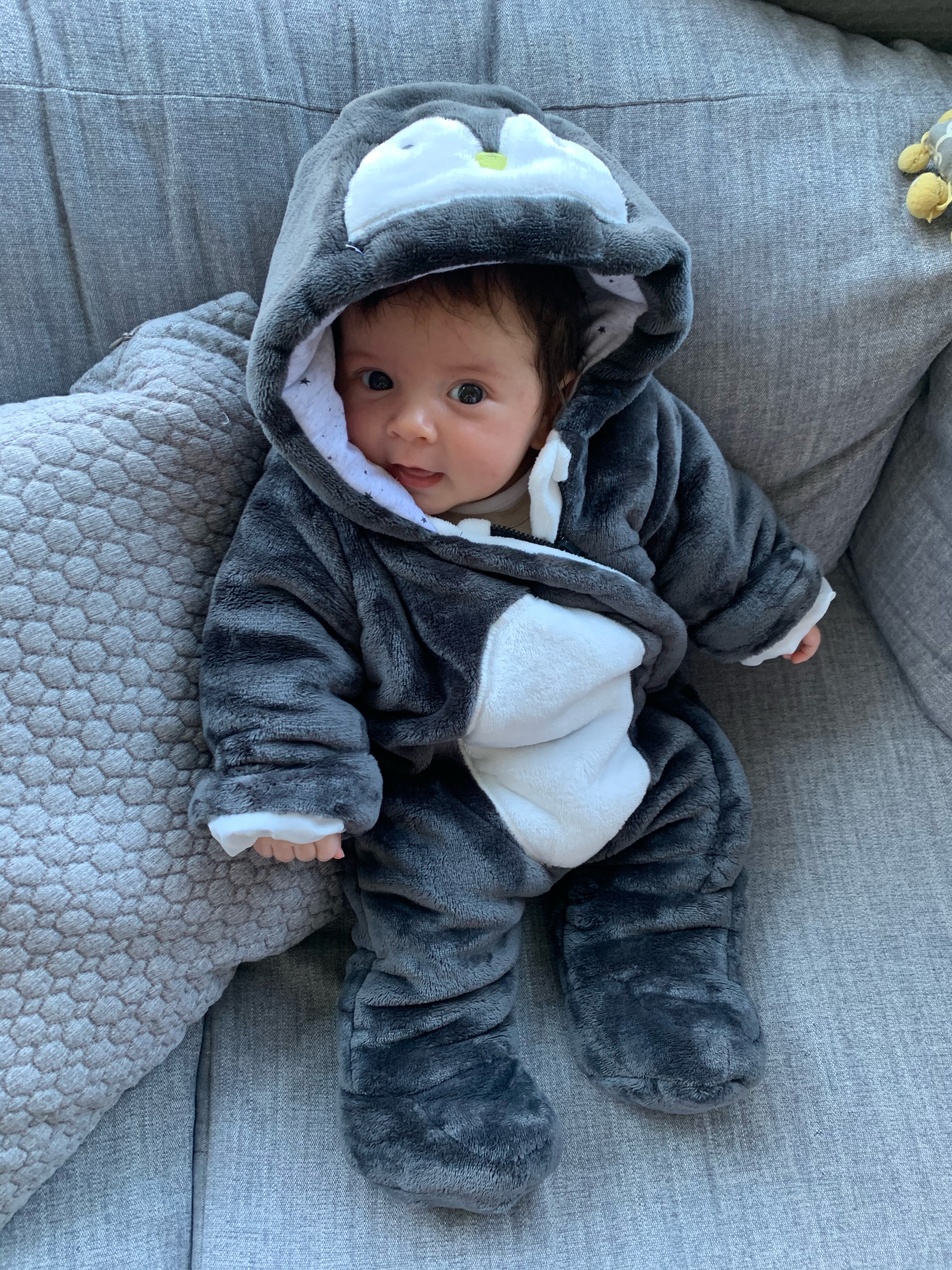 ---
Steve has been to a few memorable jobs during his career as an AA patrol, including recovering a bridesmaid to a wedding as one of his very first breakdowns.
Edmund King, AA President, said: "Bold and brash criminals target catalytic converters for the precious metals they contain and sometimes even attempt to steal them in broad daylight. No driver expects the exhaust to fall off due to tampering and it couldn't have happened at a worse time for this unsuspecting family.
"AA patrols are no strangers to the unexpected and that can mean stepping into emotional and sometimes stressful situations, keeping calm and thinking on their feet to find solutions to urgent problems. Our patrols often say they attend to the member first, then the car, and this is exactly what Steve did.
"This breakdown was certainly a memorable one for all involved. Congratulations to the family on the safe arrival of their baby boy."
The Bakers' Story
Mum Sophie Baker says:
The 9th January 2020 was unlike any other day. We were going to meet our baby and become parents. We were told we had to check into the hospital at 7am, which meant leaving our house at a very early 6am. So bleary eyed and full of excited butterflies on a very frosty morning in January, my husband Mike and I set off for what would be our last road trip as a twosome!
We were four minutes into arguably the most important journey of our lives and we heard the most almighty CLANG when we were slowing down for a roundabout. Mike turned to me and we both knew it was bad!
Maybe it was the enormity of the situation, or perhaps the nerves got the better of me? But my immediate reaction was to laugh. However, things became a little less amusing as I was told by the hospital that I had to be there within the hour or risk being turned away.
After a swift call to the AA, the chap on the phone said that he would prioritise us and within 30 minutes we received a call from a gentleman called Steve who was aware of the impending situation and assured us that he would be with us soon. 15 minutes went by... and we saw the very welcoming glow of the twirling amber light to signify the arrival of our AA man.
"I will be forever grateful to Steve who was such a crucial part of our story."
The very first thing Steve did was run up to the car and introduce himself... He asked me how I was and whether I was warm enough and needed to sit in his heated cab while he assessed the situation. I confirmed that I was toasty warm and he nipped under the car and reappeared almost instantly. He confirmed that someone had clearly tried to get the exhaust off the car as there were a series of cut marks along the pipe. He told us that if he couldn't fix it within five minutes of trying, he would personally drive Mike and I to the hospital, come back and sort our car. Honestly, the relief I felt was almost tangible.
A long story short - Steve fixed it within a matter of minutes and sent us on our merry way, but not before wishing us lots of luck and requesting that we let him know if we had a boy or a girl.
As every couple who has ever had a baby will confirm, everyone you meet on the day your little bundle arrives, has a part to play in your birth story. From the midwife who holds your hand when you have a cannula put in, to the anaesthetist who made you laugh when you were about to cry, and of course, the mechanic who fixes your car so that your journey is possible. I will be forever grateful to Steve who was such a crucial part of our story.
Steve even sent us a beautiful bouquet of flowers when we notified him of our little boy's arrival. Baby Joshua was born at 12:06pm on 9th January weighing 7lb 1oz... after his mummy and daddy made it to the hospital on time!!
Not all heroes wear capes... some drive big yellow AA vans!!