In 2016 my colleague Ian Crowder bought his first Electric car, for his wife, a Nissan Leaf.
Now, two years and 16,000 miles later, he reflects on the ownership experience.
We've used the Leaf mainly for local trips and Hilary's work as a midwife, for which it's ideal, but have ventured on longer trips too including from home in Cheltenham to AA HQ in Basingstoke (about 78 miles); to family in Lancashire (165 miles) and London (100 miles).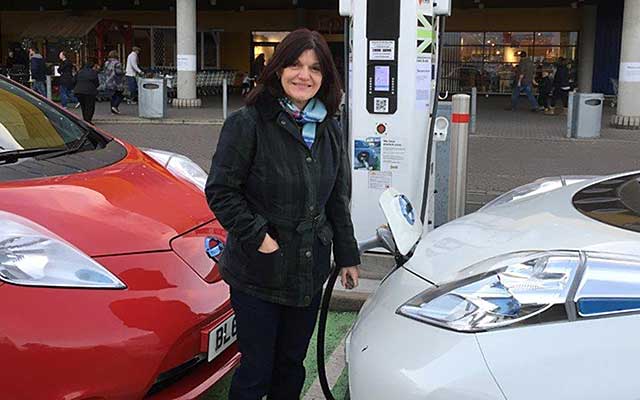 Remote control
It's a treat to get into a nice warm car on a chilly morning, warmed from the mains rather than the battery, and one of the first features mentioned in the brochure is that you can control car functions like this from your phone through the Nissan App. Well, maybe we're Luddites, but we've never managed it and, after a lot of effort trying to turn the climate control on remotely on a cold day we simply gave up and set the timer in the car instead which works fine.
Range
Nissan claims a range of 'up to 155 miles' (NEDC) – but then, NEDC is largely now dismissed as a measure even on diesel and petrol vehicles. We've found the 'real-world' range is around 120 miles at most, while if you're driving on the motorway at 70mph the range falls to around 80 miles. In extremely cold weather (minus 10 deg C) you can knock 10-20 miles off that range. This didn't really matter to us, but anyone thinking they could use one for regular inter-city travel may be disappointed.
Fast charging
For longer journeys there is a growing number of fast (50kWh) chargers which can provide an 80% charge in half an hour - we've never had trouble finding or using them. As with all EVs, the most efficient charging cycle for battery longevity is between 10% and 90% charged and indeed, the charging rate falls off rapidly above 80%. Stick within this range and the practical range of the car is a bit less – but 90-100 miles is the most we would normally do in a day so again that hasn't been an issue.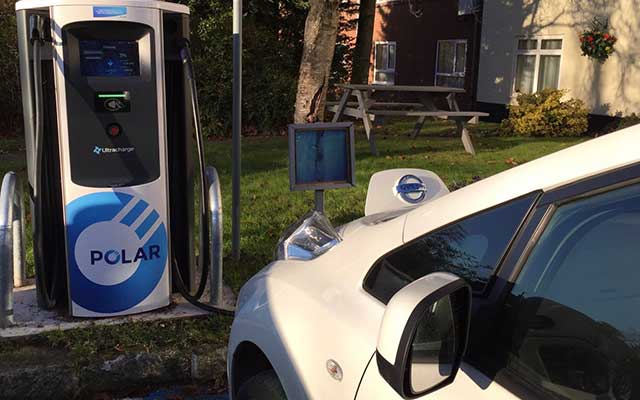 Something else that could be an issue for some is that successive fast charges may overheat the battery to the point where it won't accept a charge at all until it has cooled. That's thanks to passive air cooling of the battery rather than active temperature management used on most other EVs. The new 40kW Leaf uses the same passive air cooling. To protect the battery from overheating after successive fast charges on a long motorway journey the charge rate will be automatically slowed even when plugged into a fast charger. This could restrict practicality for very long journeys relying on a series of fast charges. A future version of the Leaf with a 60kW battery is expected to use active battery cooling.
Up and down
Driving style, number of passengers, use of climate control and type of terrain can all affect range but then, these things affect fuel consumption in conventional cars too. Indeed, living in the Cotswolds there are a lot of steep hills and as the car climbs (which it does very capably), the miles drop off the range alarmingly quickly. But in 'B' regenerative braking mode downhill, a good proportion of that loss is restored.
Performance is exactly as Nissan describe and because the full torque is delivered the second you floor the throttle, it will leave most others behind at the traffic lights - very satisfying because it's done with the merest hint of a whine from the motors. The advertised 0-62 (100km/h) is a respectable 11.5 seconds with a top speed of around 90mph. It's nippy and good fun.
We've found the Leaf comfortable and spacious with plenty of room for grandchild seats and lots of boot space. The Bose sound system is superb and there is little external noise to disturb the quality. The dashboard could be described as a bit fussy (certainly compared with say, a Tesla) with lots of buttons, the function of some not being obvious – but the infosystem tells you everything you could possibly want to know about your energy efficiency.
We've were so pleased that we ordered, and have now taken delivery, of a new 40kW Leaf. It's a better looking car, safer and more capable, featuring the much-vaunted 'pro-pilot' intelligent cruise control and 'e-pedal' systems.
There are plenty of 30kW Nissan Leafs on the used car market and they hold their value well, as mentioned in a recent Financial Times feature on EVs.
Finding charge points
They're not a long distance driving solution but perfect where most of the car's use will be local or urban, although longer trips are certainly easily achievable with a little planning using apps such as Zap-Map or Plugshare (which also covers Europe). For instance, if you're going on a shopping trip you don't necessarily need a fast charger if you are leaving the car for a couple of hours or so.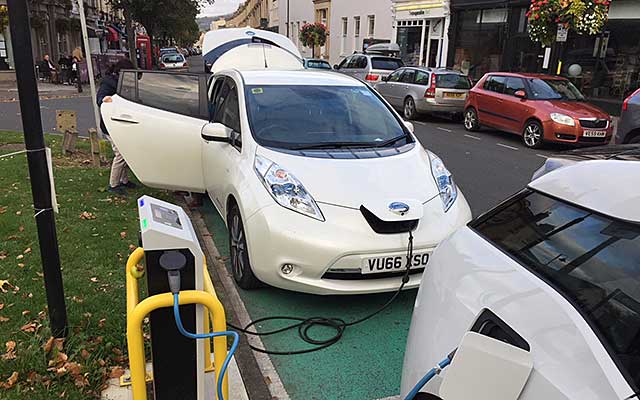 If you're thinking of buying an electric vehicle for the first time, it's important to carefully explore road tests - online and on YouTube - to ensure that the car is suitable for your needs.
Under the right circumstances there's not much to dislike about the Nissan Leaf – particularly its zero VED, ultra-low running costs, zero congestion charge and often free charging and parking.
It's also a conversation piece – plug in to an on-street charger and people come up out of curiosity to ask about it.
You can then indulge in some EVangelism!
Drive safely.
---
Edmund (9 November 2018)