You can reduce the risk of losing your caravan to thieves by making sure it's registered and marked, as well as by using additional mechanical security devices.
It's important to choose your winter storage site carefully too.
Around 4,000 caravans a year are stolen from driveways, storage sites, and even from behind cars parked at service areas and rest stops.
Thefts are increasingly down to organised gangs targeting high value caravans.
Thieves look for opportunities when caravans are unattended but not secured – for instance with a wheel clamp – and that could be anywhere, including motorway service areas or on your own drive while you're getting ready to leave.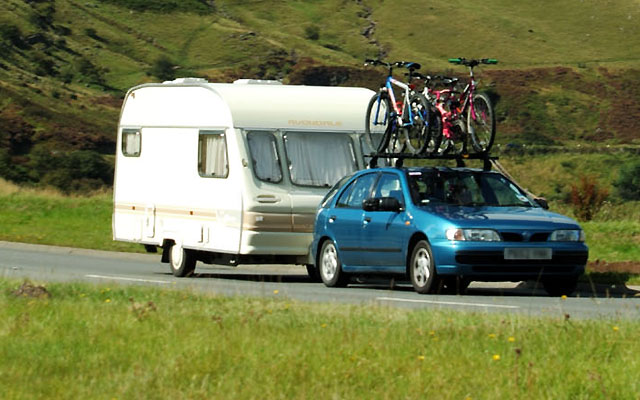 Vehicle registration document
Road-going powered vehicles like cars, bikes and lorries are required by law to be registered with the DVLA.
The registered keeper holds a vehicle registration document (V5C) showing keeper and vehicle details, which include the engine and chassis (VIN) numbers marked on the vehicle.
As vehicles are bought and sold, the buyer and seller must notify DVLA who in turn update the official record and issue a new V5C to the new keeper.
There's no such legal requirement for caravans. While this means you don't have to worry about DVLA paperwork it does introduce other issues that can affect the future security of your caravan.
Central Registration and Identification Scheme
The Central Registration and Identification Scheme (CRiS) was established by The National Caravan Council in 1992 and is administered by HPI.
All new UK caravans are registered with CRiS by the manufacturer, and if the caravan is later stolen, CRiS will enable the police to identify and recover it. You may need to prove that you own the caravan before it can be returned to you.
This CRiS service comprises three parts:
CRiS VIN marking and database – VIN stamping (a unique 17 digit Vehicle Identification Number) is applied at point of manufacture by all UK-based caravan manufacturers. A covert electronic identity tag that can be 'read' by the police is fitted to the caravan at the same time.
CRiS Keeper Registration – The VIN and the caravan description are recorded on a Touring Caravan Registration Document, which is sent to the caravan's registered keeper. At each change of ownership, the seller and buyer are encouraged to contact the CRiS team to confirm the transfer of the caravan.
CRiS Check – prior to purchase, you can check the history of the caravan to find out if it is stolen, written off or still on finance.
Many caravan insurers insist that the caravan is registered with CRiS before they will provide cover.
Get peace of mind if you break down
More caravan security advice
Besides making sure that your caravan is registered with CRiS, you can reduce theft risk, and may get an insurance premium discount by taking security measures that include:
Wheel clamps – these are the minimum insurance requirement, and should be used whenever the caravan is unattended. Modern clamps are easy to apply but very difficult for thieves to remove.
Chassis locks – increasingly supplied as standard, these lock the wheels in a fixed position
Hitch locks – some come with an alarm while corner steady locks will prevent the front of the van from being lifted on to a thief's vehicle.
If you have a high-value caravan your insurer may insist on an electronic tag or tracking device being fitted.
Make sure that your caravan is safe out of season too. Choose a site operated by the Caravan Storage Site Owners' Association (CaSSOA), and check that security is good. For example, there are secure posts to which your caravan can be hitch-locked, ground anchors, security staff or CCTV.
---
17 February 2017