Nearly half of drivers surveyed in our December 2018 Populus poll said they'd had their parked cars damaged in the last 12 months. Though some of these could just be accidental, if no one admitted to causing the damage, it could be considered vandalism by insurers.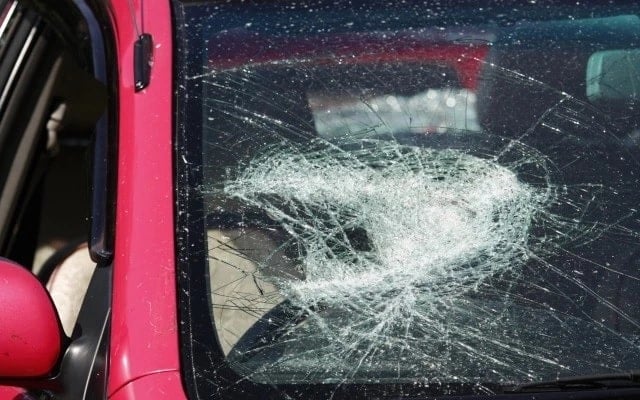 Vandalism - the act of deliberately damaging public or private property - is a reality many UK drivers will face. If you wake up to a keyed car or a busted-up windscreen, who will cover the costs of getting it fixed? Read on to find out what you should do if you're a victim of car vandalism and how it could affect your car insurance.
Car vandalism
Damage caused by vandalism - called malicious damage by your insurer - is treated differently to accidental damage by insurers and the police. The most common acts of car vandalism include:
Slashed tyres
Scratches using a key or other object
Smashed car windows
Graffiti
What should I do if my car gets vandalised?
Call the police. If you don't feel in immediate danger, call 101, the non-emergency line, to report your case.
Don't disturb any evidence – try not to touch anything or clean up.
Take photos.
Contact your insurer.
Is vandalism insurance included with my car insurance?
You'll be able to claim for malicious damage if you have a comprehensive policy, but it isn't usually covered in Theft, Fire and Third Party (TFTP) policies.
Will a vandalism claim affect my no-claims bonus?
When you make a claim for an accident, insurance companies will be looking for who's at fault. This is important as it determines whose insurance company will be responsible for any repair or replacement costs.
There are 'at-fault' and 'non-fault' claims. An at-fault claim is one where you're considered to be to blame, or where you or your insurance company can't recover costs from somebody else. A non-fault claim is one where your insurer can recover the cost of the claim from a liable party.

Although you can't exactly be blamed for your own car being vandalised, insurers usually consider vandalism an at-fault claim because it's unlikely you'll identify the vandal to recover any costs from them. Since it's treated as an at-fault claim, it's likely you'll lose some or all of any no-claims discount you may have.
Your no-claims bonus might not be impacted if you took out a no-claims bonus protection on your policy at the time of the vandalism, but you could still have to pay an excess.
Will it make my insurance more expensive?
On top of losing any no claims bonuses you might've built up, your insurance premium could go up when you come to renew if you've had to make a claim for vandalism damage. You'll need to declare any claims when you take out or renew car insurance, but the more time goes on, the lower your premiums are likely to be, especially if you get to rebuild your no-claims bonus.
Should I go through my insurance or pay out of pocket?
If your insurance covers malicious damage, this is up to you. If you can afford to pay for any repairs or replacements yourself, it might save you in the long-run on insurance premiums. Your no-claims would remain intact too, so it could balance out. There's also the chance that your agreed policy excess is on the higher end, so it may well be more economical to pay for any relatively cheap repairs yourself.

Having a good car insurance policy in place is an invaluable reassurance. Get in touch with us today for a quote.