27 November 2019
Britain's drivers have named the AA the UK's most reliable breakdown cover provider for a second year, in an independent survey of 18,119 motorists by What Car?
The AA were crowned the winners for breakdown cover in the 2018 and 2019 What Car? survey, which asked drivers whether their car had broken down in the previous 12 months and, if so, how they rated the service they received.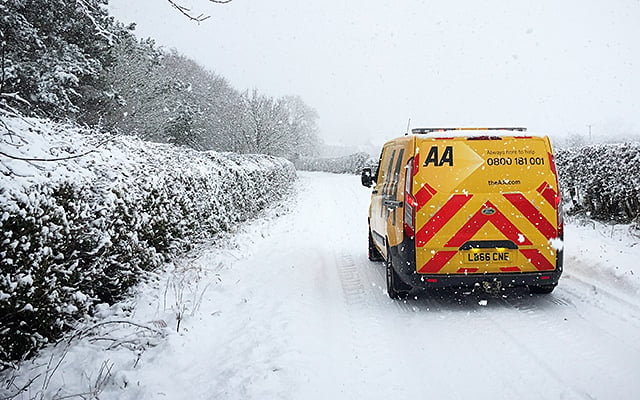 The UK's biggest provider of breakdown cover came out on top as the fastest to arrive at a breakdown – the most likely of all providers to arrive in less than 30 minutes. It was also the leading provider for getting vehicles going again with temporary repairs.
Less than 30 minutes to arrive
Claire Evans, consumer editor at What Car?, said: "When stuck on the side of the road, most motorists will want to know how quickly help will arrive, and whether they can continue their journey. The AA has proven itself to be Britain's best breakdown provider – often taking less than 30 minutes to arrive on scene, with competent technicians that help most drivers continue their journey quickly."
The AA has proven itself to be Britain's best breakdown provider
They deliver an outstanding service for around 10,000 drivers a day
Edmund King, AA president, said: "AA patrols go above and beyond for our members and this survey shows that their care, compassion and expertise has placed us top of the league once more. They deliver an outstanding service for around 10,000 drivers a day; fix eight out of 10 cars at the roadside and get to more breakdowns than any other provider within half an hour. We continue to invest in innovation which will enhance our service; including unique equipment, leading App that tracks patrols, specialised patrol training, as well as, new technological advances for our members."
We continue to invest in innovation which will enhance our service