18 December 2018
The AA, the UK's largest roadside recovery provider has extended its relationship with its largest manufacturing contract, Volkswagen Group, one of the UK's bestselling car manufacturers.
Contract extends for two years on 1 January 2019
Deal includes all new Volkswagen, Volkswagen Commercial Vehicles, Audi, ŠKODA and SEAT
Drivers will be covered throughout Europe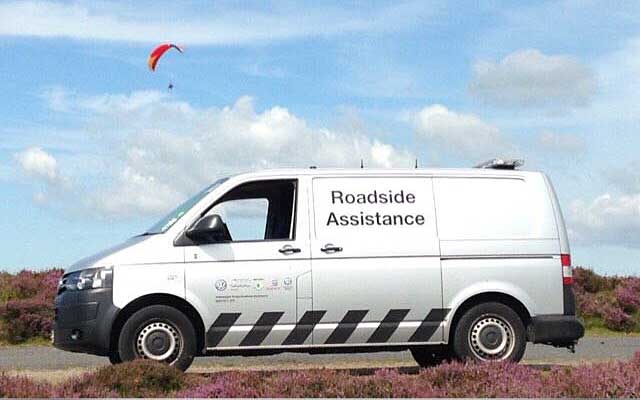 This is in line with our key strategic B2B direction putting service innovation and data at the heart of what we do:
Creating industry leading B2B partnerships
Bringing innovative solutions to market first
Offering outstanding service
Investing more than any other provider in technology and people
Developing connected and integrated Roadside propositions
Continuously innovating and differentiating our products and services for B2B partners
Enhancing our leading position as the B2B partner of choice for the motor industry
Partners since 2014
Having worked together since 2014, the latest major deal will mean the two companies will enjoy a 6-year working relationship.
The contract will cover all vehicle brands within the Group registered in the UK each year, as well as Volkswagen Financial Services.
All Volkswagen Group vehicles will have access to the AA's full entitlement of roadside benefits which includes; roadside, homestart, national recovery and onward travel.
They will also have the same entitlements throughout Europe, provided through the AA's European Breakdown service which operates through a multi-lingual call centre at Lyon in conjunction with ARC Europe Group.
The AA will increase the number of dedicated specialist Volkswagen Group technicians by 10 and will upgrade and replace its current fleet of 90 Volkswagen Transporters. With 10,000 drivers rescued every day, the AA attends more breakdowns than any other motoring organisation in the UK.
Collaboration and investment
The latest agreement will lead to collaboration and investment between the two brands, with particular focus on connected car capabilities, electric vehicles, and other emerging vehicle technologies.
Gareth Kirkwood, AA managing director for roadside services, says: "I am delighted that we will continue our great working relationship with Volkswagen Group for the next two years.
We want to ensure that all Volkswagen Group customers have a great driving experience
"Keeping drivers safe and connected in terms of the health of their car and up-to-the-minute information to improve their journey are just some of the areas that we will be working on together.
"We want to ensure that all Volkswagen Group customers have a great driving experience."
Simon Breakwell, AA CEO, concluded: "Forming, extending and enhancing closer B2B partnerships with major motor manufacturers, such as the Volkswagen Group, by putting service innovation and data at the heart of what we do, is key to our strategy."
Forming, extending and enhancing closer B2B partnerships with major motor manufacturers, such as the Volkswagen Group, by putting service innovation and data at the heart of what we do, is key to our strategy
---