4 November 2021
The AA, for the fourth year running, has been awarded Recommended Provider status by consumer organisation Which?
The AA aims to maintain pre-eminence, not only by maintaining the standards for which it has yet again been recognised but by equipping and training its patrol force for the future of motoring. The roadside patrols, who are all EV (Electric Vehicle) trained, received a five-star rating in the recent Which? survey, with the respondents considering them to be 'knowledgeable and courteous.' The survey also showed that the AA responds to '85% of call-outs in an hour or less' and that 'none of its policies limit the number of call-outs you can make in a year.'
The announcement therefore comes as the AA continues to futureproof its breakdown service with the innovative Free Wheeling Hub, a device developed by the AA which enables EV and other vehicles (that would normally require a flatbed truck to move them) to be moved by the patrols with their yellow vans. The organisation is constantly developing its existing EV training programme to ensure that roadside patrols are up to date with the latest vehicle developments.
:
Wherever you are, whatever your car, EV, petrol or diesel, our 5 star rated patrols are always there for our customers.
Keith Miller, Head of AA Technical said: "We started our hybrid and electric vehicle training programme back in 2012, and continue with our ongoing EV training programme, escalating our patrols knowledge as systems develop to ensure we remain market leaders."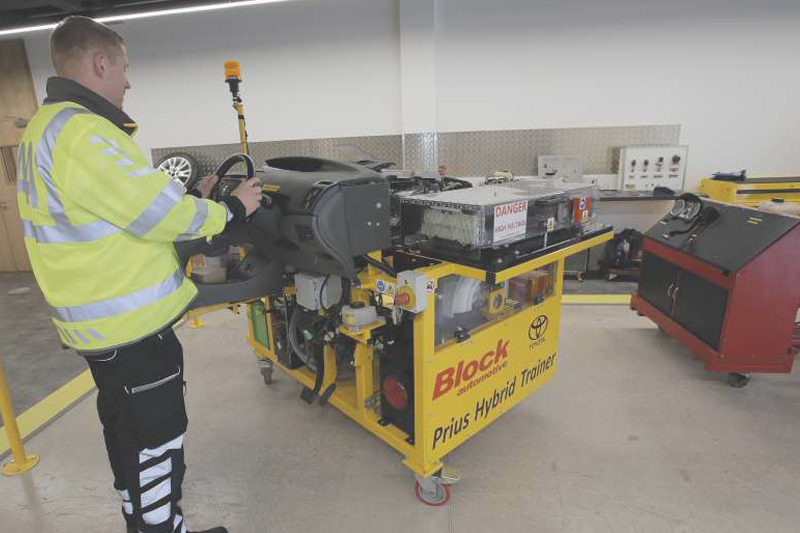 AA Patrols training on our high voltage EV and hybrid training rig
Edmund King, AA president, said: "We know customers have a choice when it comes to choosing their breakdown provider and that is why reputable surveys such as Which? are a good independent guide to quality and performance. We are the only company to be a 'Recommended Provider' for four consecutive years. To reinforce this, we also won the top nine slots by providing breakdown assistance to vehicle manufacturers. Wherever you are, whatever your car, EV, petrol or diesel, our 5 star rated patrols are always there for our customers."
Ben Sheridan, AA Patrol of the Year, said: "As a patrol force, we are extremely proud of both our rich heritage, and our readiness to face the future of motoring. We pride ourselves on 'fixing the member first, then the car'. AA patrols and support staff set out each morning to serve the needs of our members and business partners to the absolute best of our abilities, so it's a great honour for all that hard work and dedication to be recognised by Which?"
---
The AA has been named Which? Recommended Provider for four years running. Learn more on theaa.com.