I know my blog is about 'Living with an EV' but if you are not quite ready to go the whole hog there are plenty of excellent plug-in hybrids out there.
Originally hybrids were included in the governments proposed ban of new petrol and diesel cars and vans by 2040….then 2035…and now 2030. But thanks to our campaigning and others, some hybrids, only those that can 'drive a significant distance without emitting carbon' have a reprieve until 2035.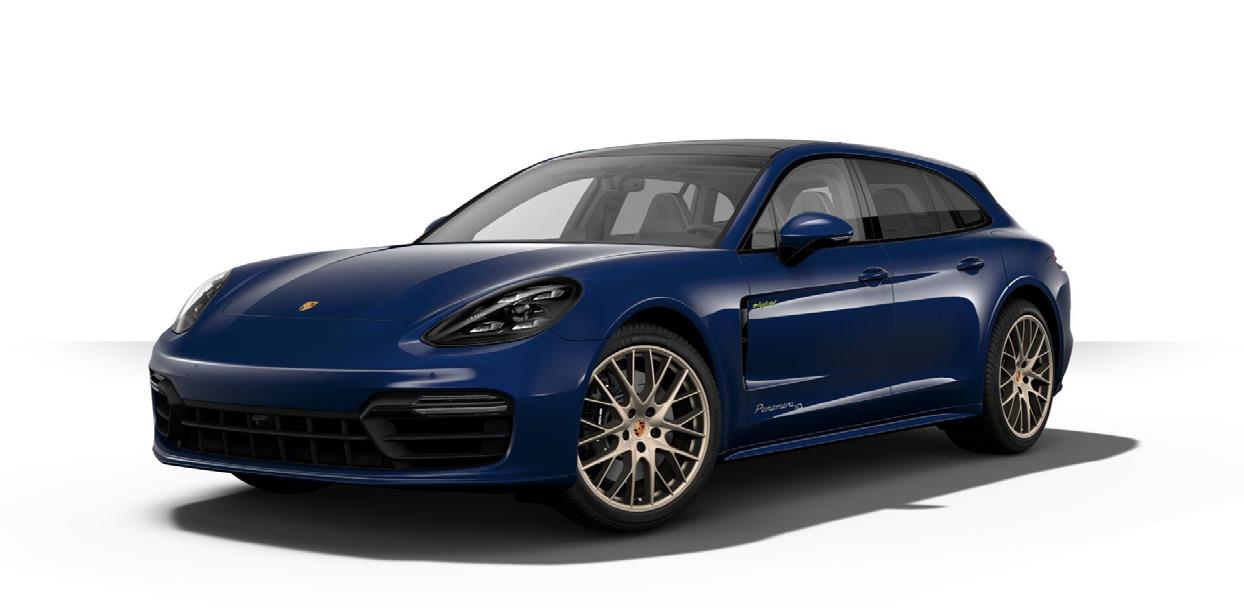 Some of the EV purists, environmentalists and indeed previously Government ministers seemed to look down on the hybrid. We hear all too often comments like:
It only has a short electric range.
Company car drivers don't bother to plug it in.
It has two engine systems so isn't good for the environment.
These kinds of comments all miss the point. Most journeys are under ten miles so if the hybrid has been plugged in at home or work, most journeys can be in pure electric mode. In addition, the shorter journeys tend to be in residential or urban areas, so the zero tailpipe emissions are even more beneficial.
In the earlier days it might have been the case that some hybrids were never plugged in but with the increase in charging points both at home and away, this has changed. There is much more understanding from drivers of the benefits and ease of plugging in. Prior to lockdown at AA HQ in Basingstoke the charging bays were often full of the hybrid brigade.
The two-engine argument is also something of a red herring as we are clearly in a technological transition. Many manufacturers are learning from their hybrid technology and incorporating some of the benefits into their pure EVs.
Stepping stone?
But the strongest argument is that the plug-in hybrid is a real stepping stone to a pure EV. Hybrid drivers get used to charging up at charge points and tracking down appropriate charge points for their cars. Some will have a charge point installed at home. This all helps to make the leap to full EV.
More and more drivers are gearing up to make the leap. An AA Populus survey of 17,000 drivers suggested that almost half (47%) would consider an electric car when they next change their car.
Turismo
So, let's get back to the car. We are talking top of the hybrids here with the Porsche Panamera 4 E-Hybrid Sport Turismo both in terms of spec and price (a touch over £100,000 with all the many extras).
Many of us would probably think of the 'turismo' as an 'estate' or 'shooting brake'. It is different to the regular Panamera which has a more coupe rear. Having said that the actual 'estate' bit is quite limited.
But I think the term 'turismo' which means tourism in Italian and Spanish is meant to conjure up that this can be a touring car because there is more room in the back for your kit.
Indeed, Gran Turismo is Italian for "Grand Tour" which refers to an educational trip around the cultural highlights of Europe rather than Clarkson and his mates messing around in cars.
This model is a 10 Year Edition celebrating a decade of the Panamera and so comes pretty fully-loaded. Extras include a panoramic roof, privacy glass, heated seats, soft-close doors, BOSE sound system, LED headlights, lane change assist and reversing camera.
I digress. It is a great Porsche hybrid.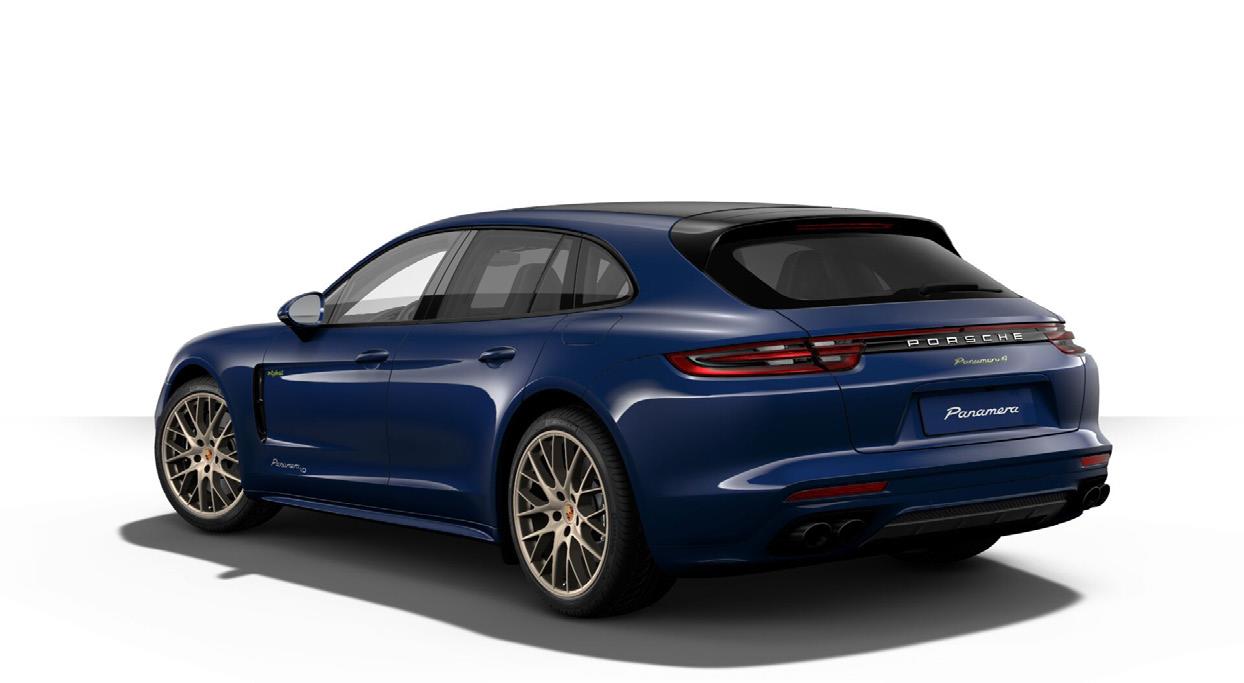 Outside
For once I have a car that is not painted black on my driveway. It is a very attractive Gentian Blue Metallic with attractive wheels and black brake callipers.
The refined front looks every bit a Porsche but the rear compartment doesn't automatically shout sports car whilst still exuding class. It sits higher off the ground as it can get on my drive way without raising the chassis as I had to do on the Taycan. Being used to the coupe Panamera, the station wagon look took abit to get used to but it grows on you.
Inside
This car oozes comfort and class. I reckon you can always tell a luxury class car from the way the door shuts solidly. The steering wheel and instrument cluster of controls tells you it is a Porsche. The ambient blue lighting is a funky feature even if an £317 extra. It was 14-way electric from comfort seats as standard and it is firm yet very comfortable. There is plenty of room in the back for six footers and the sun roof makes it feel bigger. It is a quality interior as usual.
How does it drive?
Now for the technical bit. It has a 2.9 litre twin-turbo V6 engine: maximum power 330 hp (243 kW), maximum torque 450 Nm, electric machine, maximum power 136 hp (100 kW), maximum torque 400 Nm. Total system performance 462 hp (340 kW), maximum torque 700 Nm. Got it.
It can go fast with a 0-62mph in 4.6 seconds and a published top speed of 170mph. As with other Panameras, the drive does feel different and sounds different when in pure electric/hybdid compared to petrol mode. You always feel in control with the car gripping the road and being extremely comfortable but still racy if you need it to be.
Whilst the 911 always feels like a racing car, this Panamera only feels that way when you want it to. If we could watch football matches I would happily drive up and down the country to watch Norwich City in this car and my boys would be more than happy in the back.
Conclusions
This is a brilliant car that is effortless and yet fun to drive. Unlike many super cars this can easily be driven every day and carry out most functions you may demand of any car. Personally, I think the salon version looks better than the Turismo but others beg to differ. The hybrid means it can be a green car around town. Either way this is one cool car.