This particularly blog isn't actually about an Electric Vehicle but for good reason.
My eldest son, Finbar, has reached 17 and is learning to drive with the AA Driving School. He will need to practice outside of the lessons, but both of our family cars are automatic.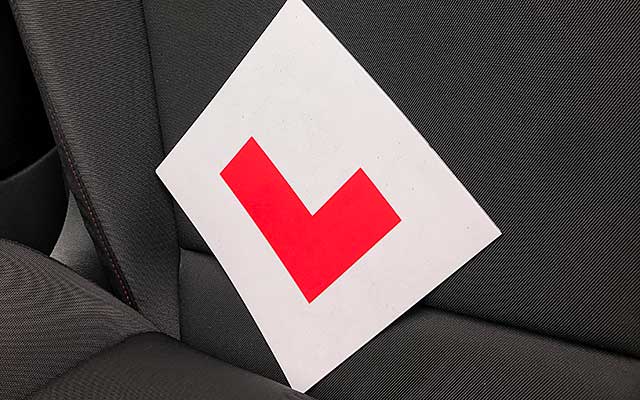 In my twenties and thirties automatics had a reputation for being boring to drive and I swore I'd never have one. But times have changed and my automatic plug-in hybrid with paddle shift is fun to drive and ideal in the constant stop-start congestion of the M25.
Either way neither of our cars is suitable for Finbar to learn in, but just for a laugh I got an insurance quote for him to drive my Panamera. It came back at £9,999. I think not and not very funny.
It's still worth learning in a manual
The irony is that he would quite like to drive an electric car when he passes his test and we do have a Chargemaster charging point at home.
All EVs are automatic of course but we both figure it's still worth learning to drive in a stick shift. Automatics will become more and more commonplace as we all go electric but if he needed to hire a car in Spain for example, he's likely to be offered a manual for a few years yet.
Safety's most important
So what car to buy? Nostalgically I thought back to my 1969 Mini traveller estate which I bought for £45 and the 1972 Citroen Dyane 4 which I paid quite a bit more for. But knowing what I now know about Euro NCAP crash testing as well as about young drivers' propensity for crashing, I don't think either of those older cars, or anything like them, would be suitable.
So for me, safety is definitely the number one consideration.
Size and rear leg-room
Most of the crash tests look at frontal and side impact – the most common types of crash – but I always consider the possibility and security of rear impact too. When I see pictures of vehicles rear-ended on smart motorways with inadequate lay-bys I always wonder what would have happened if it was a small car with a compact rear end.
I love the design of the Fiat 500 for example and drove one in the MPG Challenge a few years ago but it is too small at the back to my mind.
Another important consideration for us is rear leg room as it's likely that Finbar will often have 6 foot footballers as passengers.
There are still lots of great cars we can choose from like the fantastic Ford Fiesta (a tad small in the back), the brilliant Focus and the ubiquitous VW Polo, which my wife learnt to drive in.
We settle on a SEAT Ibiza
Looking at the latest Euro NCAP research, the Polo and the new SEAT Ibiza are neck-and-neck with 5 star ratings and impressive adult and child occupant scores. But I managed to get lower insurance quotations on the SEAT and talking to my industry and motoring journalist friends they all recommend the SEAT – stylish, safe and I guess a bit Spanish.
Now we need to do a deal.
---
Edmund (16 April 2018)