Paint it black
Coming from a household owning three black cars, the arrival of a bright lime green vehicle on the driveway was somewhat startling.
In our household, as Henry Ford is meant to have said, a customer can have a car painted any colour that he wants so long as it is black.
The reaction from one of my sons was worse… "wouldn't be seen dead in that". He soon was. But, get behind the wheel and it is a different story.
The thing I loved about this full electric vehicle is that it is so easy to understand and drive.
All the controls are in the right places and intuitive. It is not like another EV I drove where it took me a hundred miles to change the radio station as it was so complex.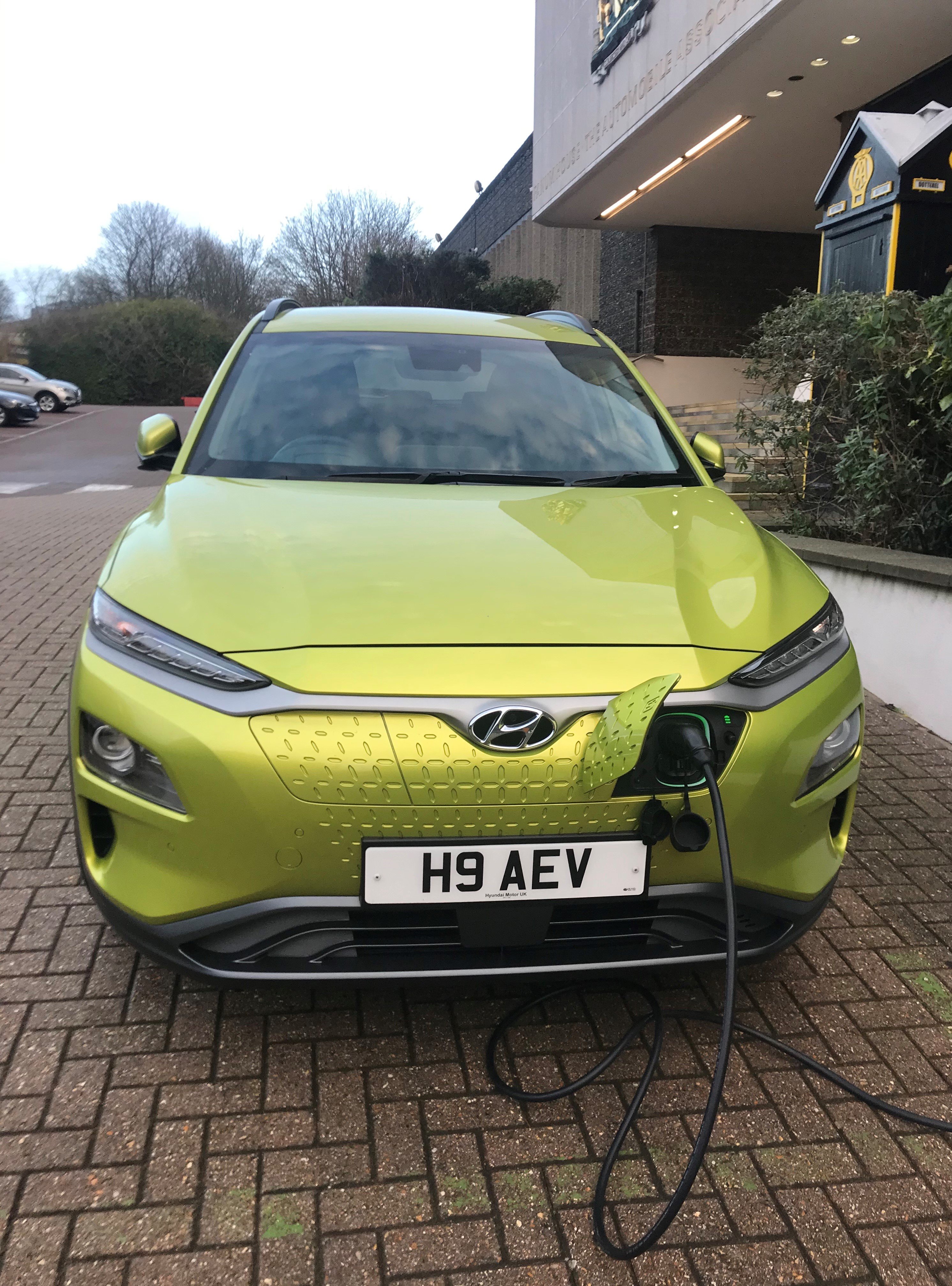 Fully loaded
This car is easy to understand despite being very well equipped.
Getting behind the wheel and driving off made me reflect that this would be a perfect rental car. It is the perfect introduction to the electric journey for those perhaps unfamiliar with EVs.
When we say fully loaded this car really is
Amongst other things it has: Auto Defog Function; Cruise Control; Smart Adaptive Speed Control with Stop and Go Function; lane keep assist; heated steering wheel; parking brake - electric parking sensors; front and rear parking system - rear camera and guidance system; regenerative brake; shift paddles; Smart Key - Keyless Entry with power On/Off button Steering etc.
Plus, it has those little safety features that I welcome – the pop-up display of speeds and the side mirror blind spot detection warning lights.
Range
But when it comes to EVs the one thing that all drivers really want is a decent range that gives reliable projections of distance relative to battery power. The stated range is 'up to 278' and I certainly got very close to that in eco mode. When I did the 60-mile drive to Basingstoke I used 62 miles of battery despite a stop/start M25.
This is the type of range where often you don't have to think or worry about charging at the other end. St Albans to Crawley and back was a doddle and left me with loads of extra miles.
Drive
It might seem an odd thing to say but this car just seems so simple to drive. It is not too big, too wide or too small.
My second son hasn't started to learn to drive yet because of his A Levels but I reckon he would learn the ropes in this car quickly.
Around town it is responsive and fits through the gaps. One thing I did sense when I pulled off is that this seems a light car but that might just be because I'm used to driving heavier beasts.
It is certainly not completely silent, but I couldn't work out if the noise was just tyre noise or not.
On the open road even in the eco mode it has plenty of power and acceleration. In fact, I didn't even try the comfort or sport modes for a couple of days as I was content with the eco drive.
Then on to the motorways where it certainly held its own. Comfortable at a steady pace but it still has that extra bite if you need it.
Comfort
It is a comfortable car. The chrome effect leather wrapped steering wheel with its controls did the job. The seating had adjustable head restraints and electric controls and a driver's seat lumbar support.
It didn't look so comfortable in the back, but my 6-foot son said it was just fine. The boot is not massive but seemed adequate although I didn't really test it with luggage.

Conclusion:
I was really impressed with the Kona. Yes, it costs about £35k but it is loaded with safety technology and has a good real-world range. On top of that it has 12 Years' anti-perforation warranty, five-year unlimited mileage warranty, and indeed the top Hyundai Roadside Assistance provided by the AA.
So, the Kona is an EV that is fun to drive, that is safe, that has a great range and a brilliant warranty. What's not to like. Err maybe the colour.
---
Edmund (04 February 2020)