You know that feeling you get in your stomach before an exam or perhaps a major presentation – those slight butterflies and almost queasy feeling?
Well, I thought I'd felt the last of those when I finished my degree, many years ago, but they came back last week.
My 17-year-old son's AA driving instructor, Mark, was off on holiday, and, now we have the SEAT Ibiza, I decided it was time to take him out for some practice.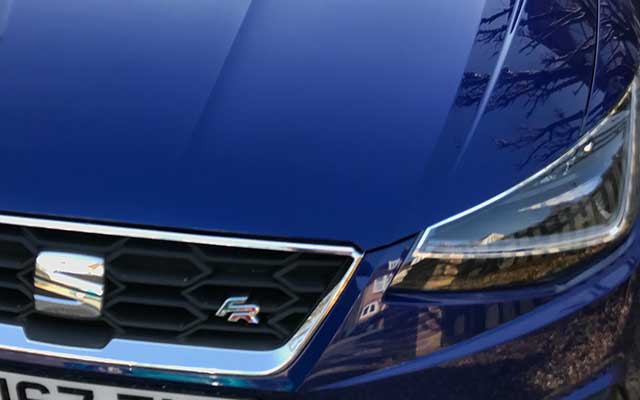 My first solo outing with Finbar brought back memories of my father taking me out on Enstone runway in a beige Hillman Avenger. But with no disused runway close by, we had to venture out onto the real streets, with me trying hard to remember the tips for keeping calm that I'd picked up from Mark when I joined them for part of one of a recent lesson.
A stream of questions
It was that first outing that bought back the butterflies as a constant stream of questions rushed to my head. What if he doesn't stop at the junction? What if he hits that parked car? Will the hand-brake stop him rolling back?
As it happened those were all false fears. I later asked Finbar if he'd been nervous driving me. His response was along the lines of "Not at all because I felt quite confident having already had those lessons with Mark."
Impressed
I was impressed with Finbar's driving but it still took twenty minutes or so for my nervous stomach to settle down. His positioning on the road was pretty good – if a little wide on a couple of corners – and he struggled slightly on a couple of hill starts until he remembered Mark's advice about judging the biting point by watching the bonnet and then pulling away. Why hadn't I explained it like that? Probably because I'm not a skilled Approved Driving Instructor (ADI).
Comfortable six-footers
On another practice drive we picked up two of my son's six-foot football teammates. They were both very comfortable in the back, along with their kit bags, and were impressed by Finbar's driving – particularly his roundabout technique. They were also impressed by the Ibiza's 'Beats' speakers and audio-branded sound system.
Despite steady improvement in his driving I do look forward to the return of Finbar's professional instructor. Makes me realise what a great job good instructors do.

Drive safely.
Edmund (23 April 2018)