In 2018, consumer group Which? revealed that a whopping 129 car models are too long to fit in a parking space. But are cars really getting bigger?
We've had a look at why our wheels might be getting wider and longer. Read on to learn about car sizes, UK parking space dimensions and the car parks of the future.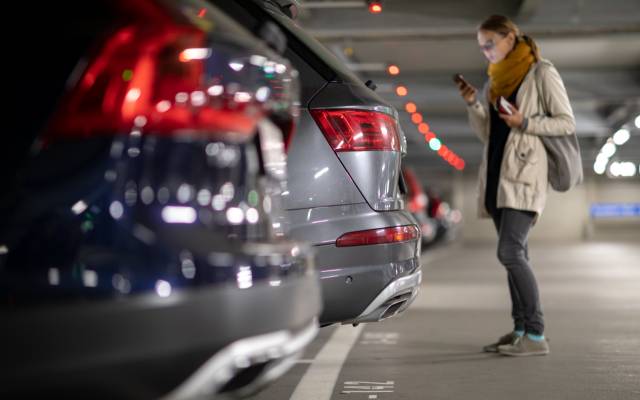 Are cars getting bigger?
Yes – cars are bigger on average now than they were 50 years ago. The first Mini was made in 1959 – 60 years ago this year – and was famous for its compact size. But the latest Mini Hatch One is 53% bigger than the original.
Edmund King, AA President, said: "There's no doubt that we have noticed that on narrower roads, we are getting more cars that hit the curb, and this is adding to breakdown claims.
"In the 1970s two Minis would easily fit down a country lane but if you put two modern-style Minis down there now, they won't fit."
Some of Britain's best-loved cars launched in the 1960s and 1970s, and are still being produced today, but new models are much bigger. Here's how the dimensions of today's models compare to the originals:
| | | | |
| --- | --- | --- | --- |
| Car | First model (m) | Latest model (m) | % Bigger (area) |
| Mini One | 1.4 x 3.0 | 1.9 x 3.8 | 53% |
| Fiat 500 | 1.3 x 3.0 | 1.6 x 3.6 | 48% |
| Toyota Corolla | 1.5 x 3.6 | 1.8 x 4.3 | 36% |
| VW Golf | 1.6 x 3.8 | 2.0 x 4.3 | 34% |
| Ford Fiesta | 1.6 x 3.6 | 1.9 x 4.0 | 28% |
| Porsche 911 | 1.7 x 4.3 | 1.9 x 4.5 | 16% |
We provide 24/7 roadside assistance.

What is the size of a UK parking space?
The average UK parking bay size is 2.4m wide by 4.8m long. They're designed to suggested sizes which haven't changed since the 1970s, even though cars have got bigger since then. The recommended sizes are:
| | | |
| --- | --- | --- |
| Type of parking bay | Length (m) | Width (m) |
| Mixed-use | 4.80 | 2.40 |
| Long Stay | 4.80 | 2.50 |
| Short Stay | 4.80 | 2.30 |
| Disabled | 4.80 | 3.60 |
| Parent and Child | 4.80 | 3.20 |
These guidelines were recommended by the Institution of Structural Engineers and the Chartered Institution of Highways and Transportation. They only apply to off-street parking bays, like the ones in car parks and multi-storeys.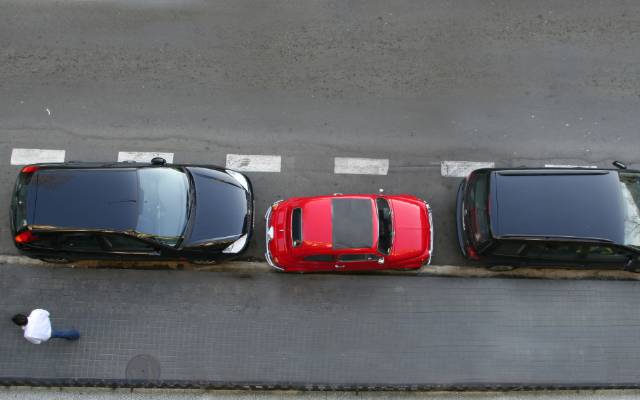 How big are parallel parking spaces?
According to the British Parking Association, there's a minimum width of 1.8m for on-street parallel parking. Lots of cars are wider than this with their wing mirrors, which is why it's often a good idea to tuck them in when you park on the street.
In fact, folding mirrors are perhaps the only thing manufacturers have put in place to off-set wider cars. Folding mirrors reduce the risk of damage in car parks, make it easier for people to walk between parked cars and can help when cars pass on narrow roads.
The length of parallel parking bays isn't specified, so it's up to local councils to decide (except bays for Blue Badge holders and emergency vehicles, which have specific dimensions).
Drivers have even been given parking fines for parking outside the lines in bays which are too small. Newbury made the headlines in 2016 when penalised drivers found that council parking spaces were a whole metre too short.
Do modern cars fit in parking spaces?
With more SUVs on the market and cars generally getting longer, many now overhang an average parking bay.
The luxurious Rolls Royce Phantom Extended Wheel Base is one of the longest cars you can buy in the UK. And at 5.98m long, it's nudging the territory of limos. This giant overhangs a standard parking space by a huge 118cm.
But most of us don't cruise around in a Rolls Royce. These common cars and trucks might surprise you by how much they overhang a parking space, assuming that you park with the other end right up to the end of the space:
Car model
Length (m)
Parking bay
overhang (cm)
Mitsubishi L200 Warrior / Barbarian
5.29
48.5
Nissan Navara
5.23
42.5
Range Rover Vogue
5.00
20.0
Volvo XC90
4.95
15.0
Ford Mondeo
4.87
7.1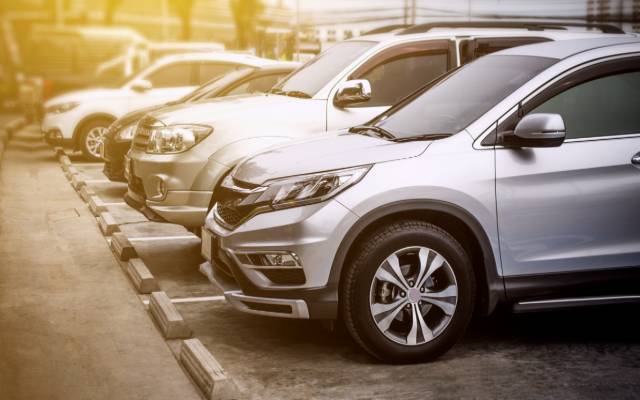 Modern cars are getting wider too. They'll still fit inside an off-street parking space, which is usually 2.4m wide, but you might not have much room either side. And when it comes to on-street parallel parking spaces, at 1.8m wide, many are just too big.
Here's how much some of Britain's widest cars will overhang a parallel parking space, even with their mirrors tucked in. We've also shown how much space you'd have on either side of the car if you parked it perfectly in a parking bay.
Car
Width (m)
Parallel space
overhang (cm)
Parking bay space
either side (cm)
Land Rover Discovery Sport
2.07
27
16.5
Mercedes-Benz GLE Coupé
2.00
20
20
Volkswagen Touareg
1.98
18
21
Audi Q7
1.96
16
22
Volvo XC90
1.92
12
24
As one of the widest cars on the road, the Land Rover Discovery Sport would have only 16.5cm of space on either side in a parking bay. That's not much more than the length of a Biro pen with its lid on. And that's assuming you parked it perfectly in the middle and with its wing mirrors tucked in.
It's no surprise that people struggle to get in and out of their cars and minor damage is so common at car parks.
What are the biggest cars in the world?
Luxury models are the worst offenders when it comes to oversized cars. All that extra legroom comes at the price of easy parking! Here are some of the biggest cars on the market in the UK today:
Rolls Royce Phantom VIII – 5.98m
Bentley Mulsanne EWB – 5.83m
Rolls Royce Ghost EWB – 5.57m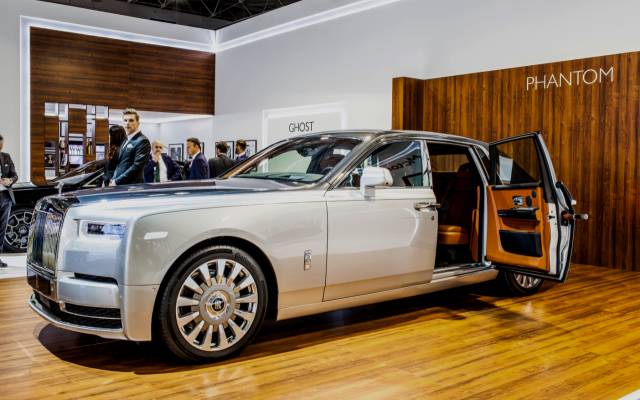 Cars might be bigger on average now than ever, but there have been some giants in the past. In America in the '60s and '70s, the trend was for long, flamboyant cars. They became so big they were dubbed "land-yachts".
These are some of the biggest past cars, all of which were made in the USA:
The Guinness World Record Holder, Jay Ohrberg's limo (1986) – 30.5m
Imperial LeBaron (1973) – 5.98m
Buick Electra (1975) – 5.96m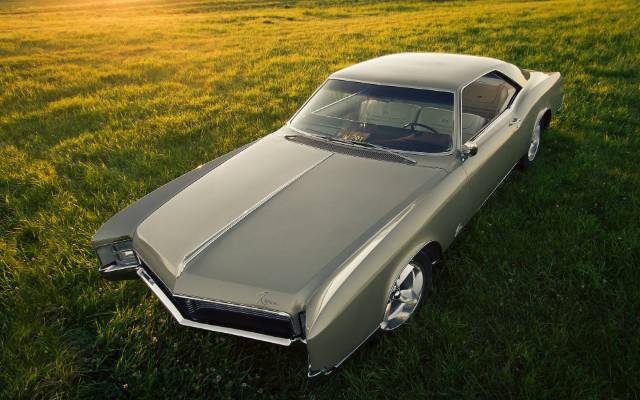 Why are cars getting bigger?
There are several reasons why cars have grown over the years.
Edmund King, says: "Part of the reason why cars are now made larger is psychological, as people feel safer in a bigger car. As technology has advanced cars are safer, and it is these protective technologies which mean that cars are larger."
Reasons why people buy big cars
People are opting for bigger cars now than in past decades because:
More safety features and a sturdier construction have made cars bigger and heavier.
SUVs, crossover vehicles and trucks have become more popular.
Having so many finance options helps people to afford bigger cars.
Parking advice and etiquette
When we polled our Members, 43% said they'd had a dent or scratch caused by someone else in a car park.* And parking badly only adds to the problem.
Here's how to avoid damage and be polite to fellow drivers:
Park further away from the shop entrance if you can – there's likely to be more spaces free.
Parking across two spaces (to reduce risk of door dings) is unsociable and you may even get a parking fine for not sticking within the lines.
If you've no choice but to use two spaces, buy two tickets to avoid a parking penalty.
Parking 'driver's door to driver's door' can help make the most of space between cars. At least if the driver can get in easily, they can pull out to let passengers in.
For extra peace of mind, remember you can always get breakdown cover with us.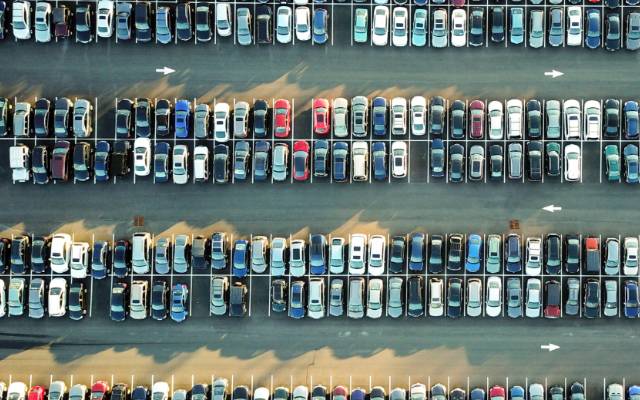 The future of parking
NCP, the UK's largest car park provider, has made some parking spaces bigger. This solves some of the parking issues that come with larger cars, but it also creates new problems.
Many UK cities don't have enough parking. When parking bays are made larger, you can't fit as many spaces in. So this can make the lack of parking even worse.
However, new technology might be able to help in the future.
Self-parking cars
Autonomous cars could drop drivers and passengers off at a convenient location before parking themselves in a car park.
This means you don't need space at the side of a parked car for people to get in and out. In turn, car parks will be able to pack cars much closer together.
Even the layout of car parks could change, with cars parked in big, space-saving blocks. If you need to get a car out, the cars around it can be moved without their drivers needing to return.
Research by the University of Toronto found that car parks designed for self-parking cars could fit in up to 87% more spaces.
Automated parking systems
Also called a robotic or mechanical parking valet, this system transports cars to and from parking spaces without needing a human driver.
Instead, cars are lifted and moved around mechanically, much like boxes in a factory. This system can park cars in the smallest space available for them.
Car sharing apps
Research has found that cars are parked 95% of the time. If we don't use our cars very often then car-sharing apps could help to reduce the number of cars in ownership and take some of the strain off parking.
Car sharing schemes like Zipcar let people quickly hire a car as and when they need it. Other apps exist for car-pooling or lending cars to others.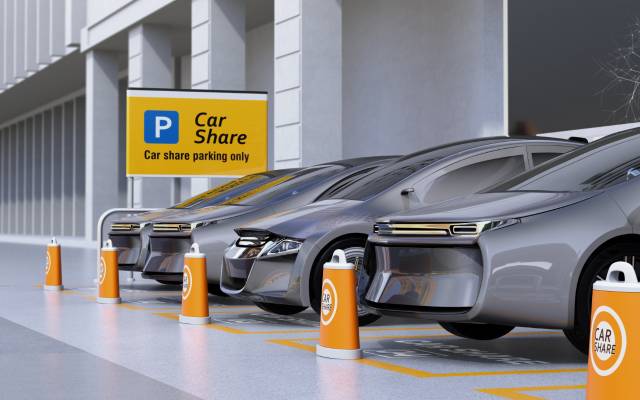 Parking apps
Parking apps can help you find where the closest empty spaces are. Our app shows you parking nearby and even lets you know what kind of spaces they are.
Published: 2:00pm, 8 August 2019 | Updated: 12:08pm, 8 August 2019
---
*AA Populus survey, December 2018