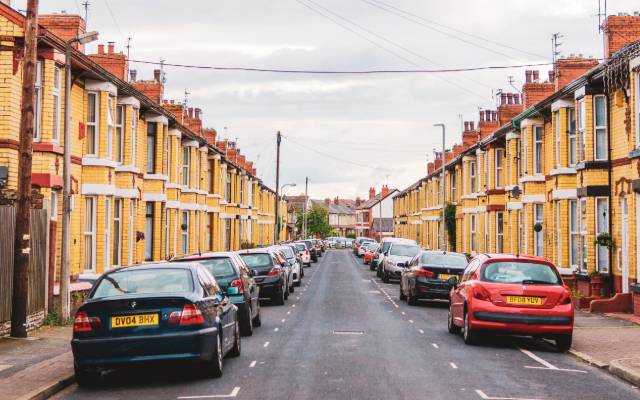 According to the British Parking Association, drivers spend an average of four days a year looking for a space. It's also been claimed Britain's 30 million cars are parked for 95% of the time.
This might not come as a massive surprise: we've all driven around the block, and around again, and maybe one more time, just to have someone nip in ahead of us and steal the spot.
The good news is a lot of people are thinking about parking, and new technologies continue to improve the parking process. So what are these new technologies? And will they make getting a space any easier?
A brief history of parking in Britain
Strangely, car parks date back to a time before most people had cars. Britain's first multi-storey car park opened its doors in London in 1901 - seven years before Ford launched the Model T, widely regarded as the world's first affordable, mass-produced car.
The 19,000 sq ft, seven-storey garage had space for 100 vehicles and even an electric elevator for the cars. Carrington Street Car Park, also in London, opened just a few years later in 1907 and is still in business today.
Of course, the number of cars sold in the UK grew steadily throughout the 20th century - save for a brief, perhaps understandable dip around the 1940s. Current guidelines for parking space sizes were set out in the 1970s, when cars like the classic Mini and Fiat 500 were much smaller than they are today.
Parking solutions - such as park and ride, pay and display, and parking meters - evolved alongside car ownership. Some developments were less welcome than others - parking fines and wheel clamps remain reliably emotive issues, as tabloid newspapers are well aware.
But city centre parking is a tricky balance to strike: free parking can result in too many cars, too much traffic and too much pollution. If parking spaces are too expensive, businesses get hit because fewer people park and shop in town.
We provide 24/7 roadside assistance.
Pay by phone parking
Councils don't do themselves any favours by making parking harder to access. This seems to be the case with some pay by phone parking meters. A recent survey of our members found that seven out of 10 would look for parking elsewhere rather than use them, with elderly users being particularly put off.
AA head of roads policy Jack Cousens said: "All providers should make it easier to pay for parking. Not everyone has a smartphone to pay via an app and not everyone is keen to talk to a robot to pay for an hour's stay. For the elderly and low-income drivers, pay-by-phone feels almost discriminatory."
The Local Government Association responded by saying that paying by phone was quick and convenient, and just one of a variety of ways to pay for parking.
Robotic or not, parking meters will probably never be anyone's favourite thing. But there are new technologies that might help you find a spot without driving you mad.
Parking apps
There's a growing number of parking apps which can help you find the closest available spot. They look at data like car park capacity, opening hours and local traffic flow, and sometimes include city centre roadside parking so you don't have to use a commercial car park.
Some apps permit you to book and pay for specific parking spaces in advance. As electric cars become more common, many apps include the location of the nearest electric charging point.
Many parking apps offer real-time availability, meaning they will tell you if a space is available right now. They do this via sensors installed in parking bay spaces that detect whether or not a car is in the spot. This information is then fed back to a central system that alerts drivers to a vacant space.
Real-time data-based systems are already up and running in Westminster and Cardiff. Smart Parking Limited, which runs the Westminster scheme, says its technology could fill up the 30 to 40% of parking spaces that go unused every day simply because people can't find them.
Parking sensors
Designed to help people get in and out of a tight spot without incurring damage, parking sensors are usually made up of sensors that use sound waves to detect nearby objects. They work in a similar way to radar or the echo-location that bats use to get around. If you're getting too close to something, the sensor emits a beep to warn you.
Some systems have cameras that support the sonic element. Many cars have parking sensors built-in, but they're usually not on entry-level models. You can fit them to your car, though, and there are many reasonably priced systems on the market.
Parking Assist
We're told the age of autonomous vehicles is nearly upon us, but we haven't relinquished total control just yet. But we can at least delegate some responsibilities to our increasingly clever cars.
Parking assist systems actually take over some of the control of the car from the driver, judge the size of the space via sensors and help you manoeuvre into the spot. The simplest systems will just do the steering for you while the best will take over control of steering, acceleration, braking and gear selection.
A system currently being trialled in the Mercedes-Benz Museum in Stuttgart goes even further. Parking assist systems feature on the high-end versions of many cars, but it might be a while before self-parking cars are standard.
If you'd like to dip your toe in parking tech, and see if it makes life any easier, you could try our own solution. The AA App shows you parking in the immediate area and even lets you know exactly what kind of space is available. For example, you can instantly see whether the spot in question is a disabled space or if it has an electric car charging port. You can also see or whether it's a free space or one you have to fork out for.
Or you could always drive around the block one more time.
---
Published: 6 December 2017 | Updated: 7 August 2019 | Author: The AA