What's worse than a lost or locked-in car key? Probably having to fork out an arm and a leg to have it replaced. Here's some help to prevent being locked out of your car again.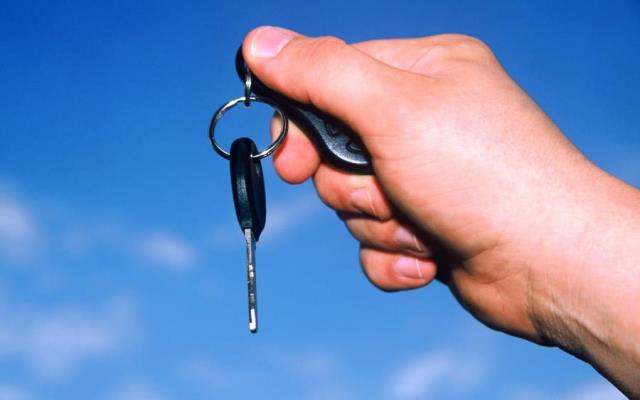 What to do if you lose your car key?
One in four people have lost their car key, while an additional 5% of UK drivers have been victims of car key theft.
Depending on your policy, you could claim for the cost of a replacement key on your car insurance.
Call a breakdown service if you've left your keys inside the car and need to get going in a hurry. Depending on your breakdown policy and how they get your keys back to you, there may be an extra cost involved.
Buying a new key is an expensive way to get back into your car in an emergency, but sometimes it can't be avoided.
What are car fob keys and what if you lose one?
It's a little gadget (commonly called a keyless entry system or smart key) normally attached to your vehicle key ring that lets you lock and unlock the doors on your car. More advanced car fob keys now let you start the ignition, set the car alarm, and open and control the boot and windows.
Despite being convenient, a replacement key fob can be pricey as they need to be programmed to your car's settings. If you do lose one, then you're looking at around a 7 to 10 day wait before you get the replacement. Just like getting a spare car key cut, you'll need to take your driving licence and V5 document with you to prove the car is yours.
What not to do if you're locked out of your car?
The internet is full of videos and articles that show and tell you how to break in if you've left your keys inside your car.
But you'd be taking quite a big risk, because damage caused by trying to unlock your car in any other way than that suggested by the manufacturer is unlikely to be covered by your insurance. Plus, there's the potential headache of having to deal with a dented door, or a smashed or cracked window.
How to avoid losing your car key
Try these clever tips to help keep your key at hand.
Key hook Why should coat pockets have all the fun? Putting a key hook in your corridor is a simple and effective way to remind you to keep your keys secure. However, keep your key hook out of sight of windows and doors so as not to encourage car thieves from taking them.
Meet the neighbours Asking a close friend or trusted neighbour to hold a copy of your car key is a good way to make sure you're never without your car at home. You'll have to eventually find the lost key or get it replaced, but this is a great solution to get you out of a jam.
Make them big Adding a sizeable toy or soft ball to your keychain won't be very pocket-friendly, but it'll make it harder to lose.
Make them glow Early in the morning and late at night, your car key could be in plain sight but still hard to find. Attaching a small glow-in-the-dark object can stop you from having to turn the house or office upside down.
Use some tech Companies like Tile have apps that make finding your car key easier. By attaching a Bluetooth tracker – usually about the size of a supermarket points card – to your bunch of keys, you can let your phone or tablet do the looking for you.
The future of car key technology
Car manufacturers are starting to introduce technology to help prevent drivers from accidentally locking their key in the car. For example, the Nissan Intelligent Key System senses if your key is in the car and prevents the car from locking.
The use of car keys may decline over time as new technologies take over. Misplacing your keys could be a worry of the past if voice recognition or fingerprint entry becomes the norm.
---
If you have AA car insurance you may be covered for car key replacement up to the value of £1,000.
Or why not look at our Key Assist service to get you back on the road? There's no need to be a breakdown cover member, just give us a call and let us help you out.