Being without a car can be frustrating, which is why some insurers include a courtesy car when yours is out of action. But policies cover different things as standard, and there are a few things to check are included before buying. Learn more about which courtesy car policy details to check when buying and what the difference is between 'credit hire car' and a 'courtesy car'.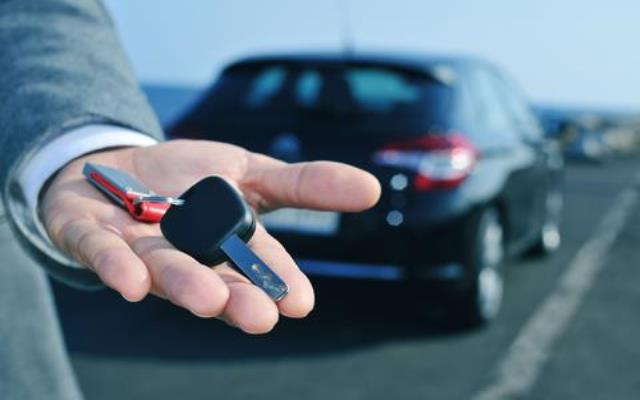 Courtesy Cars
Many car insurance policies have a 'standard' courtesy car provision, but there are a few things you should look at before buying the policy as not all courtesy cover is the same.
---
The policy
While some policies offer courtesy cars as standard, others only have them as optional extras or don't offer them at all. What insurers include as standard with their courtesy car cover varies from insurer to insurer, so check your policy and read over the T&Cs carefully to avoid any surprises when claiming. Browse below our list of clauses to watch out for:
Availability: some insurers have a 'subject to availability' clause in their standard policy. This means you're not guaranteed a courtesy car, and if there are no cars available, you may find yourself carless while yours is being fixed.
The cause: if your car is written off or stolen, many standard policies won't give you a courtesy car as the clause only covers you for repairs. If you buy direct with us, we will give you courtesy car if yours has been stolen or written off.
Repairs: some standard policies include the clause that to qualify for a courtesy car, yours needs to be repaired at a garage approved by your insurer.
Duration: with standard policies, your courtesy car may have an 'expiration date'. Your cover may set a cap on the loan duration, for example, three weeks - even if the repairs last longer.
Type: if you have a basic courtesy car policy, you're likely to get a 1 litre, 5-door compact car as standard, no matter what car you were driving before. You may also have to pay a fuel or security deposit.
When you buy direct with us, we give you a courtesy car when your car is written off or stolen (even with Third Party, Fire and Theft cover) – many standard policies only cover you while your car is being repaired.
---
Credit hire cars
Some insurers have the option to take out a credit hire car instead. These are normally offered if you weren't at fault as the insurer will try to recover the cost from the other side.

Credit hire cars are normally closer to the value of your own car, and as a result they can seem like a better deal. But you should be careful before signing up for a credit hire car – the charge will be in your name until the insurer of the other party accepts liability.

If they don't you'll be left with the cost of the car hire, which could be anywhere from £30 a day to over £1,000! Because of the high costs many customers are now stuck with, the Association of British Insurers (ABI) published a set of rules outlining the maximum rates for car hires.
---
Knowing the difference
If you find yourself without a vehicle after an accident, replacement cars can be a life-saver. But knowing what expect from you courtesy car policy, as well as the difference between courtesy and a credit hire car, can protect you against any unnecessary costs or surprises.

When you buy comprehensive car insurance directly from us, we guarantee a free courtesy car if yours is written off or stolen.