Highways England has increased the number of signed diversion routes to help you find your way. Where possible this will include fixed road signs to help direct you back onto the road you were originally travelling on.
Planned diversions
A planned diversion, perhaps because of roadworks, is normally publicised in advance. The route is made clear by temporary signing, using one of the symbols shown below.
Unplanned diversions
In the past an unplanned diversion – following a major motorway crash for example – would mean that drivers were unexpectedly directed to leave the obstructed road but without a clear diversion route. It would be down to you and your map reading skills to find your way back onto the same road at a point beyond the obstruction.
Highways England works with local authorities to agree the most suitable diversion routes in advance. These are being signed, using one of the symbols shown below on a yellow background. So, should you be diverted, you can simply follow these symbols and you will end up back on the road you were originally on.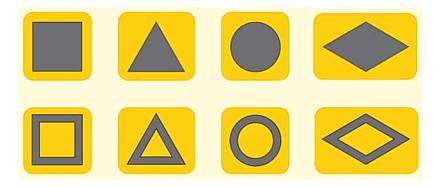 We provide 24/7 roadside assistance.
---
Published: 8 December 2016 | Updated: 13 August 2019 | Author: The AA