The AA College Rosette Scheme
We believe it is fundamental to recognise our future hospitality industry. The assessment of catering colleges is a way to promote high standards at grass roots level. We are the only pan Britain assessment organization and so, as the leader in our field, we have partnered with People 1st in an initiative to combine our expertise and experience to support new talent. We offer an industry skill set paired over 100 years of experience, as well as our well-known Star rating and Rosette schemes.
The AA College Rosette Scheme has been designed to reflect current industry trends within realistic working environments. Service, hospitality and kitchen management form the basis of the award, which is formed of two levels, with an additional 'AA recommended' level for those colleges who are working towards their goals of a higher award but have received an inspection.
The process mirrors the current industry recognition, with the first level relating in principle to the AA's 1 Rosette award, and the second tier including elements of higher Rosette levels. Qualified AA hotel and restaurant inspectors with relevant industry experience carry out the inspection visits and take a balanced view between lunch and dinner service.
Experiences
Our inspectors' experiences during their visits have been very positive, with tours of impressive facilities and industry comparable cuisine and service. The quality of ingredients used and the menu composition have been key areas that have been noteworthy from our inspection team. The lecturers' support within the dining environments has been consistently good, with clear and relevant detail given during restaurant operations.
Our inspection have recounted the following highlights from their visits.
A chef's table
The use of iPads for wine lists and training/development
Television links between the kitchen and restaurant
Warmth and hospitality from students
Excellent kitchen facilities and a drive for excellent standards
Enjoyable meals
Clear business focus, whether it be a bakery, food boutique or coffee shop, and in some cases development of catering services in other parts of the college
More about the AA College Rosette Scheme
The scheme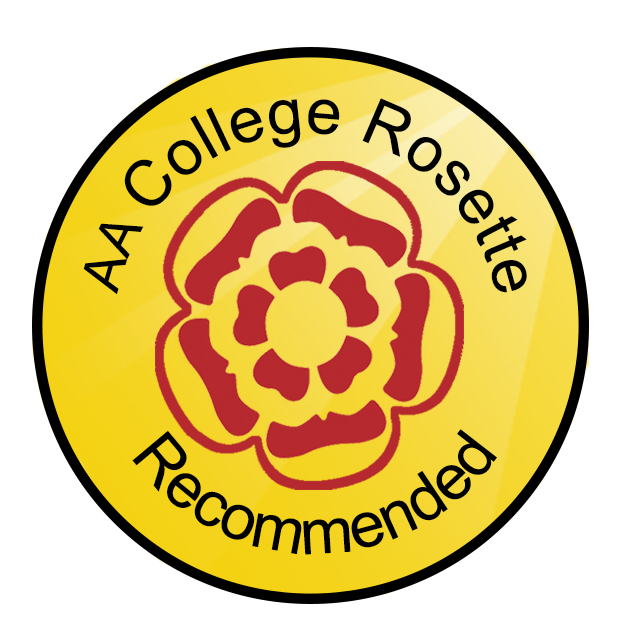 AA Recommended
Establishments will have a clear and recognised commitment to students and the industry. The restaurant will have had an inspection as part of the programme, however requires greater strength and confidence before an award can be given. The restaurant will be working towards either the level 1 or 2 award.

AA College Rosette – Award
Restaurants serving food prepared with care, understanding and skill, using good quality ingredients. These restaurants will be achieving standards that stand out in their local area and within the currently benchmarked colleges. Guests within these restaurants should be able to dine with confidence and a sense of anticipation for cuisine prepared and served with care and attention to detail.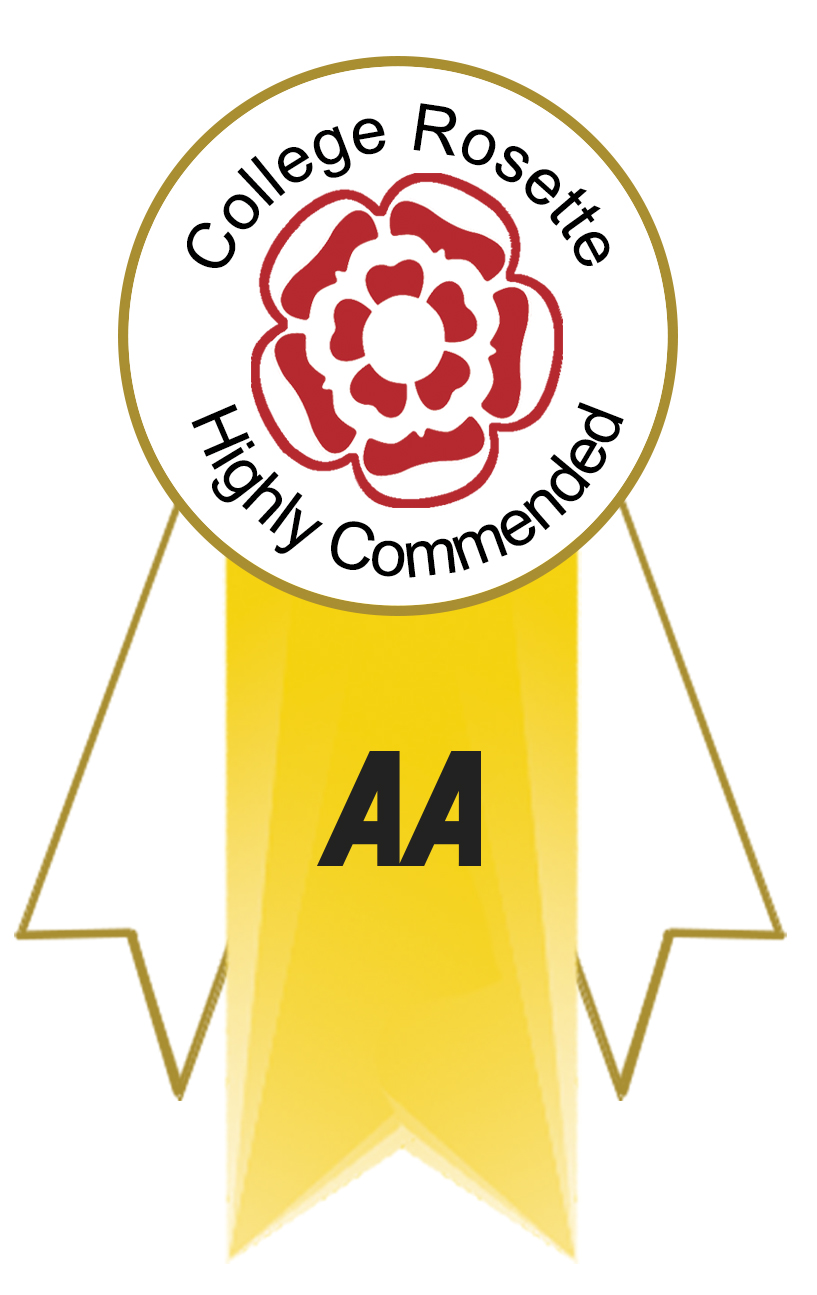 AA College Rosette – Highly Commended
The above criteria in addition to the main award, restaurants at this level will show confidence and clear structure in their RWEs. The learning environment in addition to the facility will be appropriate to the target markets and indeed to learning. Restaurants will have an excellent grasp of commercial sense and can compete well within a true restaurant environment. Restaurants at this level are likely to have a clear brand and excellent links to industry where this is exploited to benefit the students greatly. Service levels highly polished, with clear support from lecturers and notable peer to peer learning/training.
Contact us
01256 844455
We're open 9am to 5pm, Monday to Thursday; 9am to 4pm, Friday

AA Hotel & Hospitality Services
Grove House, Lutyens Close,
Lychpit, Basingstoke RG24 8AG

[email protected]