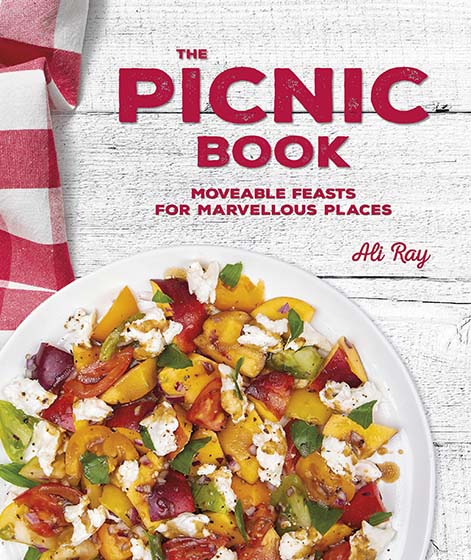 About the book
The Picnic Book is the cook book for people who love the outdoors. It features more than 70 recipes for great meals on the move – from simple ideas that you can sling in your rucksack to a picnic plan for a big family gathering. All the recipes are all easily made in your own kitchen.
Author Ali Ray has selected some very special places for your al fresco feast. Each location is designed to match the type of picnic you're having. For example, Ali recommends big forest spaces with barbecues for party picnics or quiet forests and secret coves for smaller occasions.
The book is filled with handy hints for your next great picnic. There's clear guidance on amounts of food per head so no more under- or over-catering. And there are menu ideas for each occasion, which recommend different dish combinations. You'll also find tick lists for what kit to take with you.
Each chapter covers a different type of picnic. For example the chapter on 'Cool Boxes' is all about gatherings and big groups, whereas 'Hampers' is for special occasions and holidays. There are also sections on Rucksacks, Barbecues and lots more.
A peek inside
Choose a page to view in detail:
About the author
Ali Ray taught herself to cook in the year that she lived in her yellow campervan (called Custard) in Australia. She writes for The Guardian travel section, and has a popular column for the Camping and Caravaning Club's monthly magazine 'Eat Local'. She is curious about connections between place and plate, and a fan of the outdoors, which inspired this book.
More details
Available from: 31 March 2019
Price: £14.99
ISBN: 978-0-7495-8115-2
Binding: Paperback with flaps
Pages: 256
Buy the book