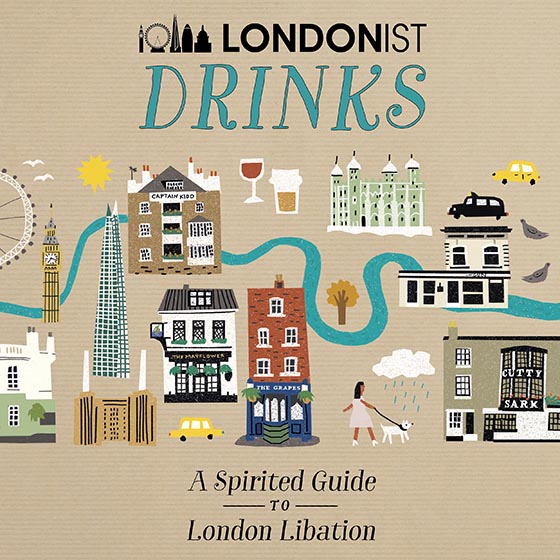 About the book
The Londonist writers are excited to be sharing their expert knowledge of some of London's alcoholic and non-alcoholic drinking establishments.
Following years of exhaustive research, with the help of some excellent illustrators, this is their guide, from the legendary Londonist 12 Days of Christmas Pub Crawl or an Oliver Reed Bar Crawl to a look at London's most haunted pubs.
There is also a history of tea and drinking chocolate and even cocktail recipes. This is a light-hearted miscellany to inspire any drinker in London.
About Londonist
Londonist is about London and everything that happens in it. That means news, reviews and events; the history and future of London. Providing everything they know about the capital, as well as celebrating the quirks, eccentricities, hidden and surprising bits that make up the alternative side of the city. Upbeat and eclectic, Londonist is created by a diverse team of contributors who share a passion for London.
More details
Available from: 3 October 2019
Price: £16.99
ISBN: 978-0-7495-8196-1
Binding: Hardback
Pages: 192