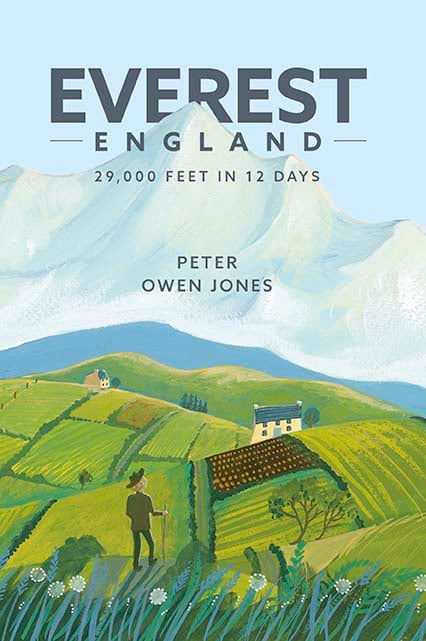 About the book
Scaling the peaks of Everest, the world's highest mountain, is the ultimate physical and mental challenge that the human race can aspire to. But as it takes years of preparation and a minimum of £25,000 to achieve, it remains out of reach to most of us.
This book allows ordinary people to embark on their own personal 'Everest' without leaving England's green and pleasant land. Ascending hills of varying sizes whose ascents add up to the same height as Mount Everest, celebrity vicar and countryman Peter Owen Jones guides readers on a road trip covering hand-picked hill-climbs in different parts of England.
The climbs can be done mindfully over a limited period – 12 days is the suggested timescale – or as fast as possible, thus creating a physical challenge rather like the Three Peaks. The climbs could also be undertaken separately over longer periods of time and used as opportunities for mindfulness and quiet meditation under Peter's expert spiritual guidance.
The journey takes in sacred places found on coastal cliff walks, ancient holy sites, tors, peaks, mountains and the highest church in England.
A peek inside
Choose a page to view in detail:
About the author
Peter Owen Jones is a celebrity Anglican vicar and established author who has fronted several television documentary series on walking and spirituality, including Extreme Pilgrim (BBC2, 2008), Around the World in 80 Faiths (BBC2, 2009), How to Live a Simple Life, (BBC2,2010), South Downs: England's Mountains Green (BBC4, 2017).
More details
Available from: 2 May 2019
Price: £12.99
ISBN: 978-0-7495-7923-4
Binding: Hardback
Pages: 272
Buy Everest England
Amazon
Waterstones
Hive (via your local bookshop)