It's always been important to us to honour armed forces heroes.
And with 2018 marking 100 years since of the end of World War I, it's more fitting than ever to remember those who've given their lives - and continue to support those who serve today.
Here are just 2 of the initiatives we're taking part in at the moment to show our support.
Armed Forces Covenant
Those in the military make unique sacrifices as part of their work. But that sacrifice can make life after service tough.
Service leavers often face difficulties adapting to civilian life, in areas such as work and housing. And that's on top of an issues they may face as a result of injuries sustained in combat.
That's why we're proud to have re-signed the Armed Forces Covenant, a set of pledges that underline how much we value service leavers and reservists. We were one of the first 50 companies to do so when the scheme launched in 2013.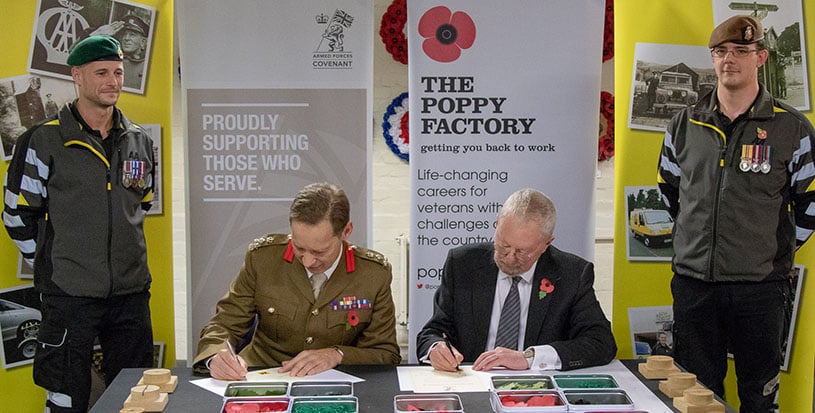 Our signing of the Covenant demonstrates how we'll do all we can to champion service leavers' families and charities, to promote visibility of them in daily life.
"Our long relationship with the military dates back to our formation in 1905. In World War I, we had over 400 employees deployed. Today, we are still very proud of our military past. We recruit many service leavers and support our dedicated reservists."

To mark our re-signing of the covenant, we've also had 2 of our iconic yellow vans covered with the most powerful symbol of remembrance – the poppy. The vans are already in service up and down the UK, reminding the nation's drivers to celebrate those who have given so much.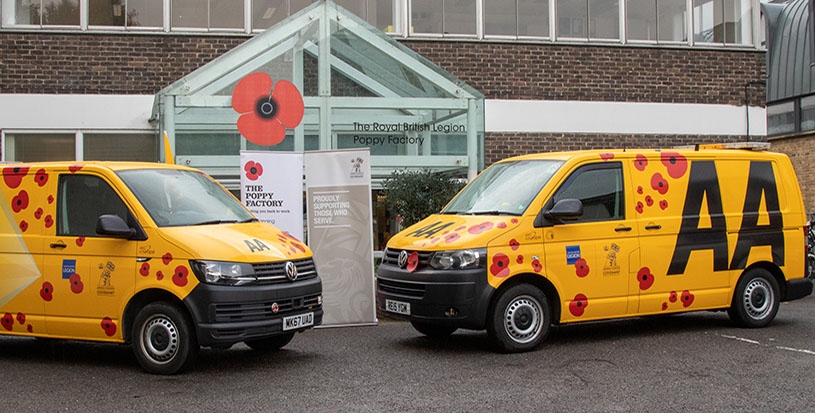 Ring of Red
We're also getting behind a very special ride that'll make the poppy visible not only on the roads, but from the air too.
The Ring of Red, taking place on Remembrance Sunday, will see over 2,000 motorbike riders – many of them our own staff members – form a ring around Manchester's M60 ring road. Similar rides will also take place on London's M25.
All attending will wear something red, creating the world's largest poppy when viewed from above. It's the ultimate Ride of Respect, raising vital funds for veterans' charities.