The AA Quality Scheme provides your business with the resources it needs to develop and succeed. We are proud to have been recognising the excellence of businesses for 110 years.
The well-established and nationally recognised AA Star and Rosette ratings give your business an independent national quality marque from one of the UK's most trusted brands. In addition to our expert industry support and guidance we are proud to be able to offer you a range of exclusive scheme and partner benefits.
Scheme benefits
Annual assessments* carried out by your AA Inspector, who you can call on for their professional advice.
Post-inspection discussion with your AA inspector. An opportunity to ask questions and discuss any feedback with the aim of improving the guest experience. We will share best practice and great ideas.*
A great range of member offers – see selection below.
Quarterly Quality Matters magazine providing industry updates, events, and advice on how to improve your business.
Official star rating, which is nationally recognised, and awards certificates to display in your establishment.*
Benefit from the personal service provided by both the AA-trained inspectorate* and in house, UK-based customer service and support team.
Unlimited use of AA logos on your printed collateral and online, allowing consumers to see your rating is authentic.
Your own page on theAA.com including five photos and a free link to your own website.
Eligibility for a wide range of awards* including:
- Breakfast & Dinner Awards
- AA Rosettes for culinary excellence
- Silver, Gold and Red Awards for hospitality and service
- Eco Award and Housekeeper of the Year awards
Inclusion in our B&B or Hotel guides with the opportunity to add additional advertising.
*Associate and AA Advertised members do not receive these benefits.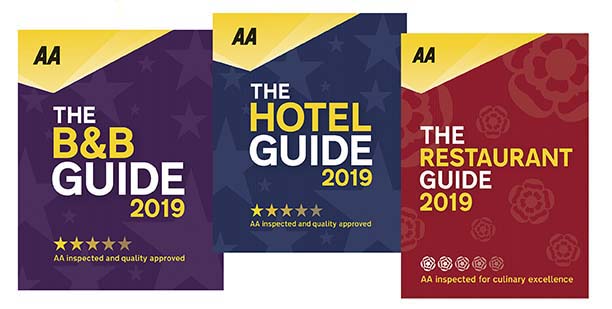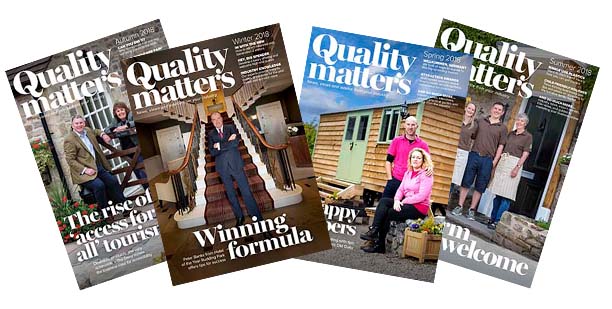 The value of AA recognition
A few well-known faces from the world of hospitality explain what AA recognition, ratings and awards mean to them.