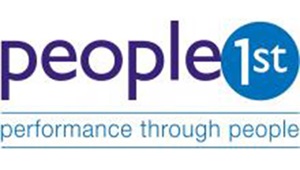 As the leading skills and workforce development expert for the hospitality, travel, tourism, passenger transport and retail industries, People 1st helps businesses improve their performance through people.
Our specialist products and services help businesses develop their employees' skills and expertise, so they can improve retention, productivity and profits.
From our apprenticeship network and consultancy to world-renowned WorldHost customer service training, 'train the trainer' programmes, labour market intelligence and insights and talent management support for businesses, we aim to inspire skills and development right across the visitor economy.
College Rosettes
People 1st is proud to sponsor the AA College Restaurant of the Year Award, which gives our accredited colleges – which have been recognised for offering exceptional hospitality training – an additional opportunity to be rewarded for the excellent work of their restaurants and reward the dedication of the lecturer and student teams that run them. Read more about the College Rosette scheme.
Contact us to discuss how we can help your business – visit our website or call 020 3074 1222.
View our promotional videos from The AA Hospitality Awards.