Menu to be created by Executive Chef of the Ritz, John Williams MBE
AA Hotel & Hospitality Services Celebrates 110th Anniversary
New sponsors including Chargemaster, James Hallam Insurance, Sealybeds, SKY and RAK Ceramics
26th June 2018, London
The AA is delighted to announce that TV presenter, radio personality, model and journalist, Claudia Winkleman will be the host of the 21st annual AA Hospitality Awards on Monday 24th September 2018, at Grosvenor House in London.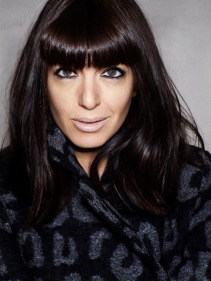 Recognising and rewarding the excellence of hotels, restaurants and their respective teams across the UK, the AA Hospitality Awards is one of the industry's most prestigious events. This year's awards will be a double celebration as AA Hotel & Hospitality Services marks its 110th anniversary. The Awards will reveal the best hotels, restaurants and pubs across the UK, alongside awards such as the Lifetime Achievement Award, Chef of the Year and more.
The 2017 winner of the Chef of the Year, Executive Chef of the Ritz, John Williams MBE will be creating the menu for the awards and catering for the 1,000 attendees, including key industry guests from world-renowned chefs and prominent hoteliers, to restauranteurs and hospitality gurus.

John Williams MBE, Executive Chef at The Ritz London said:
"It was a huge honour to be named AA Chef of the Year by my peers at last year's AA Restaurant Awards, and came as a complete surprise to me. I'm looking forward to the privilege of cooking for some of the greatest Chefs and hospitality professionals at the awards ceremony on 24 September. I will create a banqueting menu which celebrates some of our best British produce in season and delivers my food philosophy to the one thousand guests attending. I hope everything goes well on the night!"

Simon Numphud, Managing Director at AA Hotel & Hospitality Services said:
"It is so important that we continue to recognise the hard work and talent that goes into the great establishments the UK and Northern Ireland have to offer and we are so pleased that Claudia is joining us in this celebration. The AA Hospitality Awards are a highlight in the industry calendar and we are so proud that this year marks 110 years of our services."
New sponsors for this year's awards include: Chargemaster, James Hallam Insurance, Sealy Beds, SKY and RAK Ceramics.
Buy tickets for the AA Hospitality Awards.
For more information contact: [email protected], [email protected] or [email protected] or call 0207 361 7860.