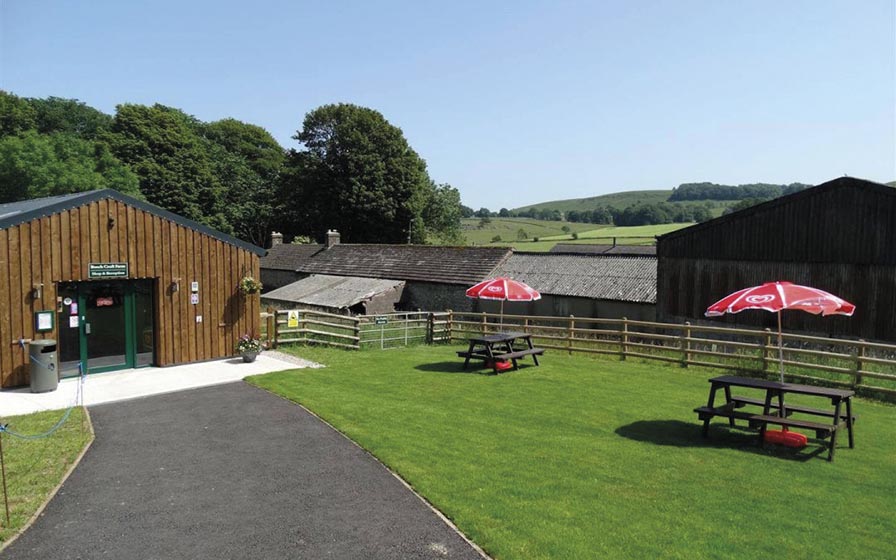 Beech Croft Farm, Buxton, Derbyshire
Peacefully located, yet close to many attractions and facilities, this constantly improving farm caravan and camping park is an increasingly popular destination for both couples and families. The undulating fields have been terraced to provided level, well-spaced touring and motorhome pitches with the benefit of optimum privacy and superb rural views. A large lush camping field provides generously sized pitches, all with electric hook-up via a prepayment card system, and a community campers' cabin is also available.
The centrally located rural stone amenities block provides under-floor heating, smart decor, quality modern fixtures and good privacy options for both individuals and families. Four-legged customers are also pampered with a superb dog wash. A signed reception building contains a good registration area, excellent tourist information displays and a very well stocked shop selling camping essentials. A wide range of foodstuffs, including local produce, and a daily bakery delivery, are additional features.
Gaining planning permission for improvements is challenging within National Park authority areas and John, Julie and Jodie Gregory's hard work, year-on-year investment and the resulting excellent standards are clear to see at this fine site.
Find out more about Beech Croft Farm at Explore UK.