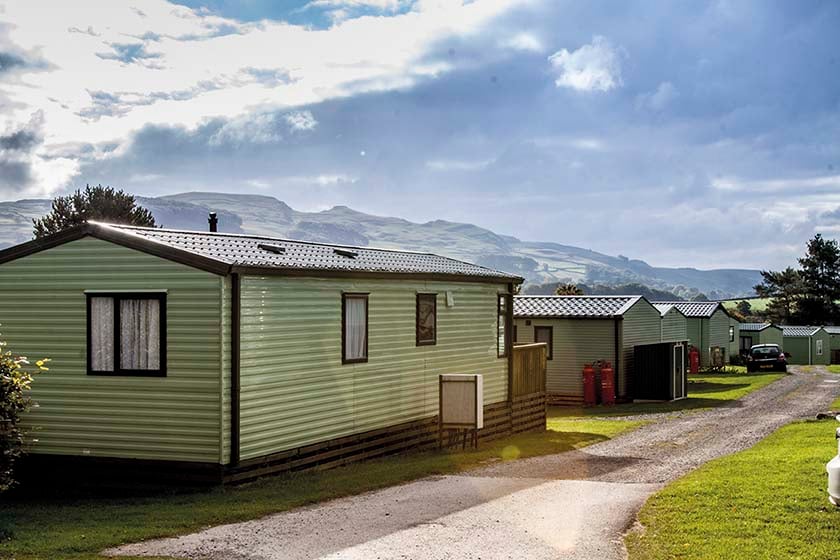 Knight Stainforth Hall, Stainforth, North Yorkshire
Located near Settle and the River Ribble in the Yorkshire Dales National Park with stunning views of the surrounding countryside, this constantly improving family site is sheltered by mature woodland and the peaceful location ensures the only distractions are the welcome sounds of bleating new-born lambs and birdsong.
Holiday home exteriors are uniformly decorated and equipped with stylish decking and 'skirting' to conceal service connections. Generously spaced touring caravan and motorhome pitches have high hedges to enhance privacy, and a large family camping field is located close to the excellent adventure playground. The centrally located modern amenities block is stylishly decorated, equipped with modern fixtures and fittings and provides good privacy options.
The landscaped grounds are immaculately maintained and an annual planting programme ensures both maturity and freshness, balanced by pretty colourful seasonal floral displays. At the entrance to the park, a large and impressive stone building contains a good reception, shop area selling essentials and The Knights Table Bar & Bistro, providing everything from homemade cakes and pastries to more substantial freshly prepared meals. Sunday lunch is popular with both on-site families and locals, with an alfresco area also provided to enjoy the superb rural views.
Find out more about Knight Stainforth Hall at Explore UK.