From that morning shower that wakes you up so you're ready to face the day to a relaxing bath, we take hot water coming out of the taps for granted. To make sure you're not missing out on these essentials when you need it, your boiler will need checking, repairing and eventually replacing in time. Check out some of the signs your boiler might need a bit of TLC.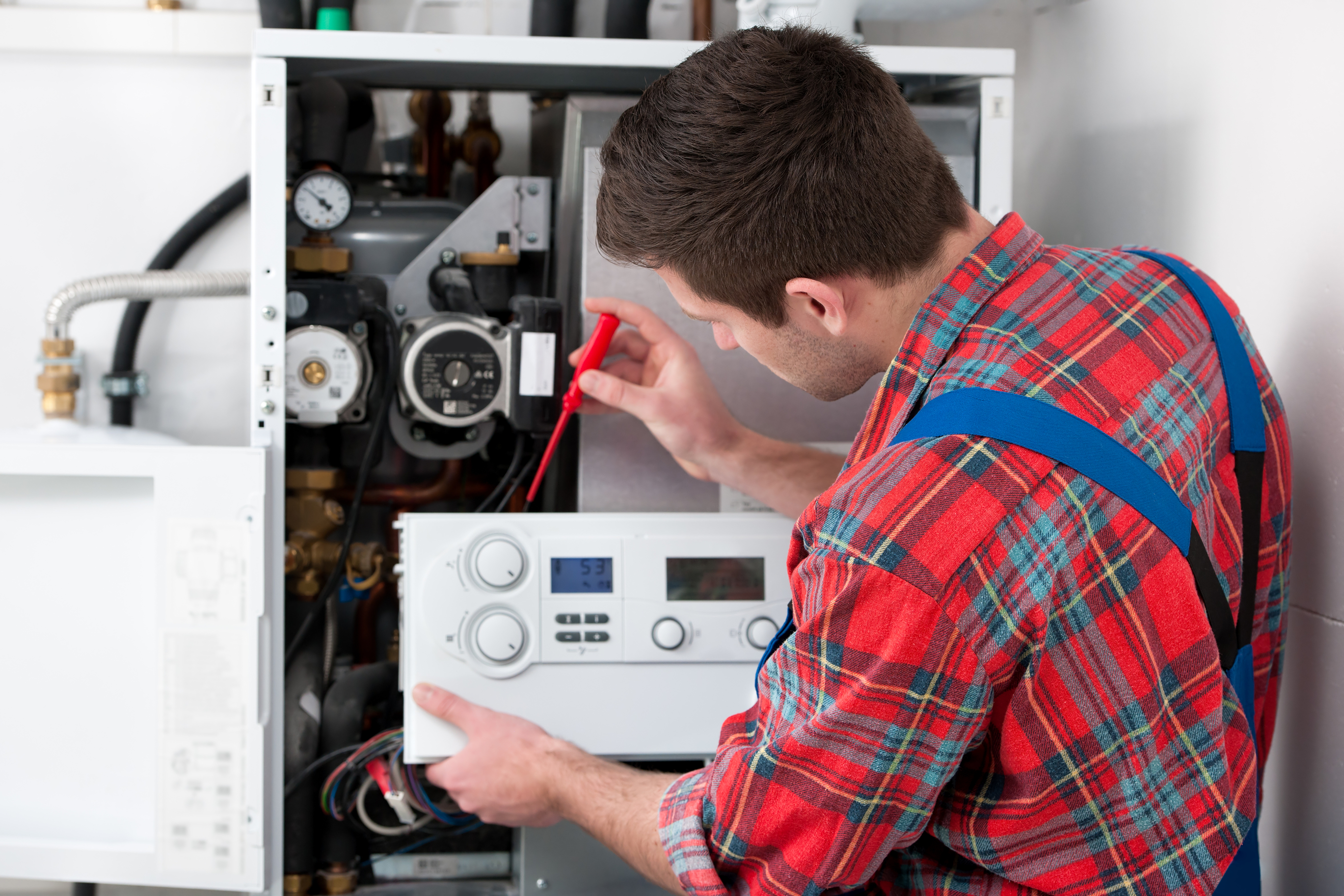 It's making a racket
You're settling down in front of the telly when your viewing is interrupted by your boiler making a lot of noise. Don't ignore it. A lot like the coils in an electric kettle, the heat exchanger in your boiler can make noise when heating up your water. While newer boiler designs shield this noise from you, keep an ear out for any unusual banging, rattling or hissing sounds.
These noises can be from something called kettling, which is caused by anything from a limescale build-up to a problem with your heat exchanger. Probably time to put the actual kettle on and wait for someone to take a look.
Can you smell gas?
If you can smell gas, it's important you call the National Gas Emergency number on 0800 111 999. The Gas safe register also has great advice on what to do in a gas emergency. You should open all doors and windows to get fresh air immediately and ventilate the area. Switch off gas appliances by turning off the supply of gas from the emergency control valve at the gas meter. And avoid using electrical switches or appliances as well making sure you put out any naked flames.
Flowing hot and cold
If the hot water tap of your bath, shower or sink can't decide if it's hot or cold, you need to look at your boiler. If there's a problem with the circulation, this will lead to failures in your heating, and can affect what comes out of your taps – which can be a real shock if you're expecting to take a warm shower.
If water is coming out of places it shouldn't be
There's a number of reasons your boiler might be leaking. And where the water comes from can help to locate the problem. If the pipes are leaking then it might be an issue with corrosion. If it's leaking from the boiler itself, it's more likely to be something inside such as a pump or valve. Leaks can be costly, they may cause damage to electrical components in the boiler, or at worst even structural damage to your property. If you spot water leaking from your boiler – it's best you get it checked by an engineer as quickly as possible.
The boiler switches itself off
If you find yourself having to reset your boiler constantly, there's an issue. Some of the common reasons a boiler will start acting up include frozen
condensate pipes
, a low water pressure, a faulty pump, or air in the central heating system. For help on checking for any of the above, always seek the advice of a professional. You can try bleeding your radiators to remove air in the system or thawing your condensate pipe, but if these don't work, it's best to call an engineer to investigate further.
Over time your boiler will need maintenance, while you can look for the signs your boiler is on its way out, a regular service will help to prevent these. The AA's
boiler cover
can help with regular servicing and maintenance. Should the worst happen and you're left without heating, we're able to
replace
your boiler too.