Boilers are at the heart of the home. So when they stop working suddenly – leaving you without heating or hot water – it can be frustrating and worrying.
When this happens, our first instinct is often to call out an engineer. But sometimes boilers just need a little TLC to get them up and running again. So before you get in touch with the professionals, check out our list of problems that can be easily fixed.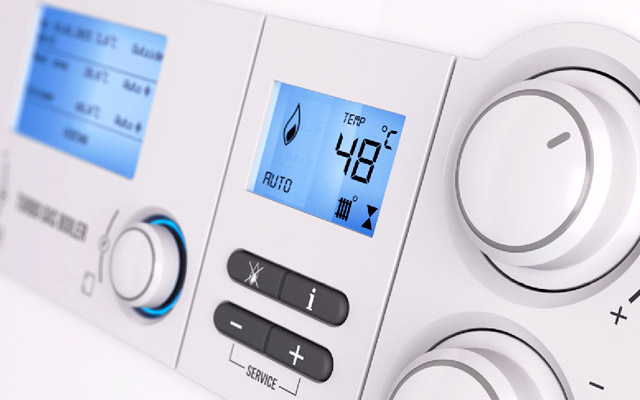 Common boiler problems
Gas, water or electricity supply has accidentally turned off – try switching them back on and checking whether your boiler is working (it might need a reset).
Thermostat or timer isn't working properly – turn the thermostat right up to fire up the boiler into action, or for a wireless thermostat, turn to minimum, wait a few seconds and then up again to maximum. Check the thermostat and timer power supply source – a tripped fuse or a flat battery might be stopping your boiler from turning on.
Condensate pipes are frozen – in winter condensate pipes can often freeze over in condensing boilers. Try thawing the pipes by applying a heat wrap or hot water bottle, or by pouring hot (not boiling) water directly onto the frozen part of the pipe. You might need to do this frequently before the boiler switches on.
Air build up within the system – bleed the radiators to release the air and allow the water to flow easily again.
Sludge build-up – power-flushing the pipes can help remove the build-up and clear out your system (it's best to get advice from a professional about this).
The system pressure has dropped – the pressure gauge on most boilers should be between one and two bars, but sometimes it can become too high or too low. Check your boiler's manual to see if there's a safe way to re-pressurise it yourself.
Do I need to call an engineer?
If taking these steps doesn't fix the problem with your boiler, it's likely to be a more complex issue. You should call a qualified, gas safe registered engineer to get your boiler working. It's also a good idea to take out boiler cover for emergencies at home with your boiler and central heating.
You should also call an engineer immediately if:
Your pilot light has changed colour or gone out completely (if you have one)
You notice your boiler is leaking
Other gas appliances aren't working
Your boiler is making loud noises and the above fixes haven't worked
You don't feel completely confident with making any fixes yourself – it's better to be safe than sorry
For more help at home, learn about energy saving to reduce your home's carbon footprint, or take a look at our central heating tips.
Be boiler safe
It's important to remember that some problems can't legally be fixed yourself and need an engineer – an unfinished or incorrectly completed job can lead to gas leaks, carbon monoxide poisoning, a fire, or an explosion.