FAQs about your new AA Credit Card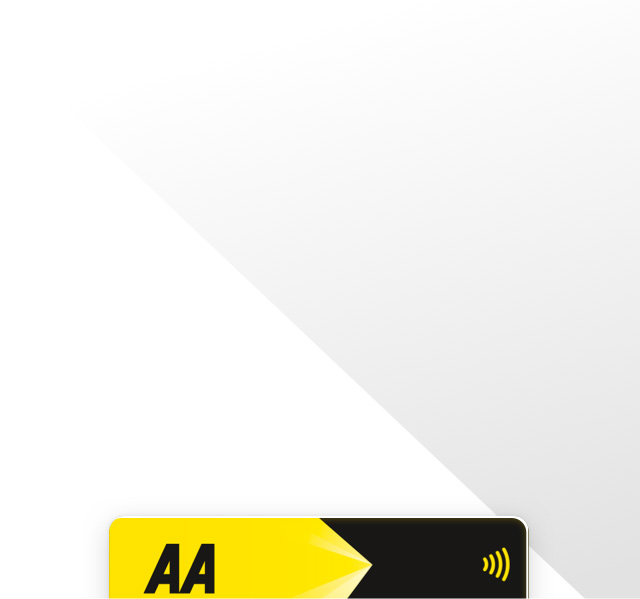 On or after 12 September 2020 your credit card provider will change from the Bank of Ireland UK to Jaja Finance Ltd (Jaja). Following this change you'll have access to their unique app and services.
The FAQs below give more details and we'll update this page regularly to keep you informed.
Who are Jaja?
In 2019 Bank of Ireland UK announced the sale of its existing UK credit card portfolios to Jaja Finance Ltd (Jaja). They'll become the new UK credit card issuer for AA Credit Cards on or after 12 September 2020.
Jaja is a UK-based credit-card provider regulated by the Financial Conduct Authority. The Jaja team are passionate about their customers, offering products and services that provide simplicity, functionality and security. They share Bank of Ireland UK's commitment to delivering outstanding customer service, and AA Financial Services is proud to partner with them.
This change does not affect any other AA Financial Services products offered through Bank of Ireland UK.
We're writing to all AA Credit Card customers to explain how their credit card account is affected by the transfer. If you want to discuss the transfer you can call us on 0345 600 5606.
Your card and PIN
Will I get a new credit card?
Yes, but not immediately. Your existing AA Credit Card and PIN will continue to work as normal. Once your account has moved to Jaja, you'll get a new AA Visa Credit Card issued by Jaja. Until then, please carry on using your existing card. You don't need to do anything and we'll provide you with more details in the coming months.
---
Will my PIN still work?
Yes, your current PIN will continue to work – you won't receive a new PIN when you get your new AA Visa Credit Card from Jaja.
---
Will my credit limit change?
Your credit limit will remain the same. As with all card providers, Jaja will have the right to review your credit limit and may choose to change it in the future. They'll contact you if this happens.
---
What happens if I'm away when my new credit card arrives from Jaja?
If you're away, your existing AA Credit Card will continue to work for 30 days after the new card has been issued.
---
Is there a difference between Visa and Mastercard?
Visa and Mastercard are different card networks. Both types of card are accepted at millions of retailers in over 200 countries worldwide, so you won't notice any difference in how you can use your new AA Visa Credit Card.
---
Managing your card
Will I be able to manage my credit card online?
As soon as your account moves to Jaja, you'll be able to register for the new online service. This will offer you all of the features you have today plus many more, including real-time control, smart notifications, and quick and simple ways to pay.
Meanwhile, continue to use your current AA online servicing until your account moves to Jaja.
We'll give more details about the new services in the coming months.
---
Can I download the new app now?
The new app isn't available just yet. We'll send you an email or letter when it's ready, telling you how to get it.
---
Will my payment date and statement date remain the same?
Yes, the dates will stay the same as they are now.
---
I pay by direct debit – will I need to set up a new one?
Your direct debit will automatically transfer to Jaja so you don't need to do anything.
---
Features and benefits
I have a Fuel Save Credit Card – will I still get my cashback?
Yes. You'll continue to benefit from earning cashback on your monthly fuel spend in the same way as you do now.
---
Will this transfer affect any existing promotional offers currently on my credit card?
If you have any promotional offers on your account, these will continue unaffected until they're due to expire. You'll receive a reminder of the expiry date of any promotional offers.
---
I currently receive a free MOT with my card – will this continue?
No. The free annual MOT for AA Members will no longer be available once the move to Jaja is complete.
---
Legal information
When will the new terms and conditions become effective?
This will happen on or after 12 September 2020. Jaja will write to you to confirm the exact date once your account moves. You can view the updated terms here, and a summary of the changes:
---
Will my personal details be transferred to Jaja?
The sale means we need to transfer your data to Jaja so that they can continue to manage your credit card account.
Your data will be treated securely in line with UK data protection legislation, as explained in the privacy notice:
---
General
What if I don't want my account to transfer to Jaja?
The transfer will happen on or after 12 September 2020. If you want to close your account you'll need to repay the outstanding balance in full. We recommend you call us at least 5 days before 12 September in order to close your account.
---
Is this change as a result of the coronavirus (COVID-19)?
No, the move to Jaja is not related to the coronavirus pandemic.
---
Does this change impact the payment break I have or I've applied for as a result of the coronavirus?
No, if you are currently on a payment break, or have applied for a payment break, this will be unaffected by this change
---
I've been told that my credit card account is in persistent debt. Will this change when my account moves to Jaja?
Your account will remain in persistent debt when it moves to Jaja unless you take steps to move your account out of persistent debt.
If you can afford to pay more to reduce your credit card balance this will save you money in interest and will also help you to repay what you owe quicker.
---
Will this change impact my credit history?
No. Your credit history on the card will move to Jaja. Your credit report will note that you have an agreement with Jaja Finance Ltd, but it won't impact your credit score.
Please remember to maintain your repayments to avoid impacting your credit history.
---
I currently have a payment arrangement with you – will that change?
Any payment arrangements we've agreed with you won't change after this move to Jaja, and you should keep making payments in line with that plan.
---
Contact us
0345 600 5606
If you have a question that hasn't been answered here, please call us.
Lines are open Monday to Friday 9am to 7pm, Saturday 9am to 2pm.
Calls may be monitored or recorded for training and compliance purposes.
Good to know
Bank of Ireland UK adheres to The Standards of Lending Practice which is monitored and enforced by the Lending Standards Board (LSB).
AA Financial Services Limited (AAFSL) acts as a credit broker and introduces customers to Bank of Ireland (UK) plc as its exclusive credit card issuer.
Bank of Ireland UK is a trading name of Bank of Ireland (UK) plc, which is authorised by the Prudential Regulation Authority.
Bank of Ireland (UK) plc is authorised and regulated by the Financial Conduct Authority (FCA), Financial Services Register number 512956. Registered office: Bow Bells House, 1 Bread Street, London EC4M 9BE. Registered in England and Wales number 7022885.
Bank of Ireland (UK) plc is licensed to operate the 'AA' brand as the credit card provider for AA Financial Services Limited.