Volkswagen Polo SE 1.4 TDI 80 PS Review
Classy image sets it apart from rivals
July 2005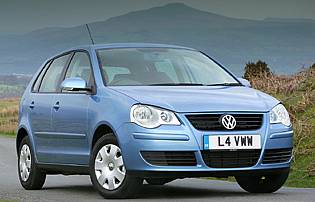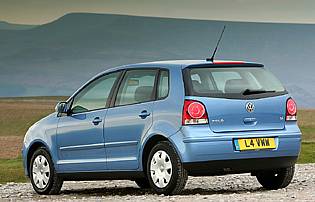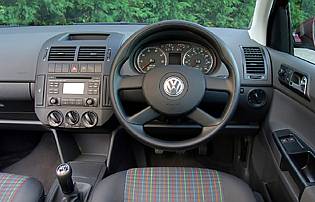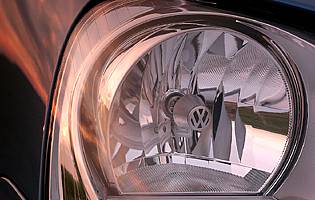 Overall rating

Likes:
Torquey engine provides good performance
Styling changes keep the Polo looking fresh
Good room for passengers and luggage
Classy image sets it apart from rivals
Gripes:
Engine noise can intrude at idle or high revs
Some cabin materials are not as high quality as other VW products
Soft suspension and steering limit driver appeal
Dark interior is not livened up by coloured trim
With a host of more modern rivals and some newer cars in its own range, Volkswagen has spruced up its Polo supermini to take on the best in class. Building on the strengths of the existing model, it aims to bring more style and value for money to an already-popular car.

A first glance the car is instantly recognisable as a Polo, but the subtle exterior changes have brought the shape up to date. Part of its popularity stems from its dignified appearance, and the changes are more likely to pull in new buyers. It retains its classy looks, which help to distance it from its rivals and give it a loyal customer base.

Inside the changes are more limited, with new fabrics, instrument graphics and steering wheels. Some buyers may be slightly disappointed with the interior, as it does not feel as special as cars further up the VW range. It remains practical and easy to use however, and those trading up from and older or cheaper supermini are likely to relish the sturdy build quality.

Revised petrol and diesel engines give extra choice, with greater efficiency leading to more power and better fuel economy. While the new engines provide more performance, the Polo is better suited to urban and motorway driving than B-road driving thanks to the relatively soft suspension and light steering. These characteristics make it very easy to drive, making it a very good first car.

Despite the quality image the Polo is priced competitively, with the cheapest version undercutting key rivals by a significant margin. Standard equipment is also good, with ABS, central locking, twin airbags and power steering on all models.


Our verdict on the Volkswagen Polo SE 1.4 TDI 80 PS
Volkswagen has improved the Polo in all the significant areas, and its all-round ability gives it strong appeal to a wide range of buyers. It delivers everything that a car in this class should, with decent equipment, low purchase and running costs and ease of driving, yet combined with the typical VW values of quality and understated style. Enthusiastic drivers may be disappointed, but all other buyers will be getting a highly competent supermini.