Volkswagen Polo 1.0 SE 5dr Review
High-quality feel inside and out
June 2014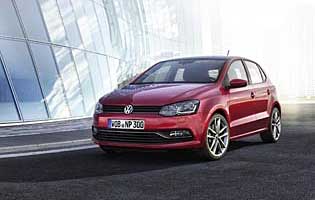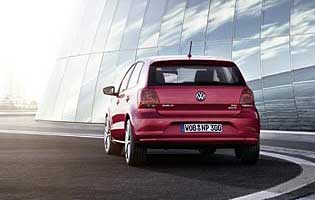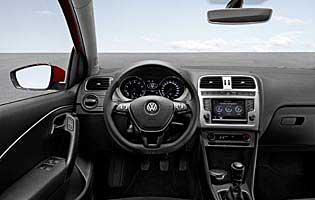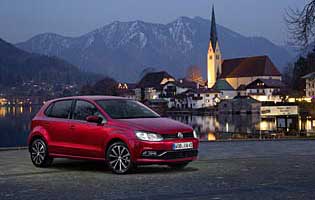 Overall rating

Likes:
Cabin and boot space good for a car of this size
Instrument ergonomics some of the best in this class
High quality feel inside and out
On paper green credentials are impressive
Gripes:
Three-cylinder engines lack sparkle
Lots of competition in this market means Polo has tough task to stand out
Despite high quality, cabin lacks the imagination of certain rival offerings
Volkswagen's Polo isn't like other superminis; the mini Golf is just that, a small version of VW's hugely popular and respected family hatch. As such, refinement and quality levels are higher than the sector average, yet recent years have seen the car's asking price become increasingly more accessible. This latest refresh might look modest but a lot of effort has been expended on boosting real world performance.

A first glance the car is instantly recognisable as a Polo, but the subtle exterior changes have brought the shape up to date an in line with the larger Golf. Part of the Polo's popularity stems from its upmarket appearance, and the modest changes to the lights and trim reflect this.

Inside the changes are just as limited, with new fabrics and a switch to the Golf's large infotainment screen the most obvious improvements. The Polo remains practical and easy to use, and those trading up from and older or cheaper supermini are likely to appreciate the car's upmarket ambience.

What justifies the fuss surrounding the apparent modest refresh is a more comprehensive mechanical upgrade. In a bid to keep a lid on fuel consumption and emissions, Volkswagen has switched to three-cylinder engines for the Polo's mainstream choice of power. Both petrol (1.0) and diesel (1.2) drop a cylinder, with the larger units gaining modest tweaks to improve their respective performance.

This higher tech approach also runs to offering the Polo with a few choice items from the larger Golf, such as advanced collision avoidance systems and the aforementioned high-end infotainment system. All in all, this move does much to elevate the Polo higher in status than its closest supermini rivals in the perceived and actual quality stakes.


Our verdict on the Volkswagen Polo 1.0 SE 5dr
While many of the revision to this generation of Polo are subtle in the extreme, the combined effect further enhances the car's desirability if you're seeking a small car delivering Golf-like levels of refinement and quality. Undemanding drivers won't notice, but the switch to three-cylinder motoring has resulted in a little more engine noise than is desirable, although the upside is a rounded package delivering a genuine big car feel.