Vauxhall Astra 1.7 CDTi Ecoflex Design review
Design still looks sharp despite age
April 2009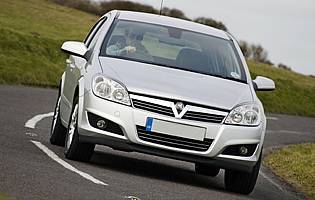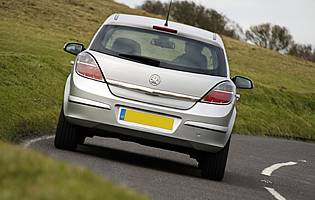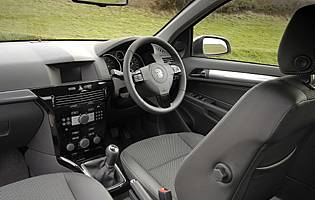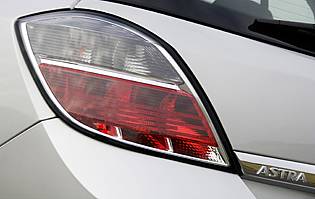 Overall rating

Likes:
Design still looks sharp despite age
Solid feel to interior
Excellent ride despite firmer suspension
Excellent fuel economy
Gripes:
Shiny interior not to all tastes
Diesel unit a little noisy on start-up
Boot access is impeded by narrow opening
Awkward entry to rear seats thanks to unusually-shaped doors
The Astra is no spring chicken, but that has not prevented Vauxhall from introducing an eco-friendly variant to maximise the model's fuel efficiency before it is replaced by the next generation model. Benefitting from a raft of technical revisions, the Astra Ecoflex aims to offer even more cost effective motoring.
The vast majority of manufacturers are now producing stand alone high efficiency variants of their popular models in order to lessen their, and their customers, impact on the environment. For the customer this has the additional benefit of saving money in fuel costs and road tax, should they cover enough miles to warrant the premium that most manufacturers ask for their high efficiency models.
Vauxhall is no different in this respect, particularly in the way it has gone about achieving the improvements in fuel consumption and emissions of its Astra Ecoflex model. Using a more powerful 108bhp version of Vauxhall's 1.7-litre diesel engine to turn over an increased final gear ratio has allowed the company to drop the revs at speed, saving fuel. The engine idle speed has also been lowered to prevent fuel wastage.
Further modifications include lower suspension than the standard models, a modified front bumper that features different air intakes, a drag reducing panel beneath the engine, low rolling resistance tyres and even improved efficiency from the steering pump. These improvements add up to significant fuel savings that are easily achieved in real world driving. Vauxhall states a combined figure of 62.8mpg.
Available as an additional engine choice across the range, the Ecoflex is available as a three-door Sport Hatch, five-door hatchback or estate. Drivers can still pick from within the long line-up regular trim levels, meaning there's no need to sacrifice equipment in order to benefit from the greater efficiency, either.
Our verdict on the Vauxhall Astra 1.7 CDTi Ecoflex Design
The fact that Vauxhall has managed to eek out additional real world economy from the Astra is impressive, but to do it in a manner that improves the driving experience is a real boon. The Ecoflex will deliver genuine financial benefits to drivers who cover enough miles to warrant the premium. The same flaws afflict it as the rest of the range, but the positives have been improved further.