Toyota Auris 1.6 Valvematic Icon review
Refined yet engaging driving manners on a wide variety of roads
November 2012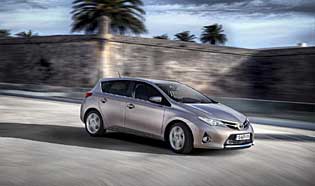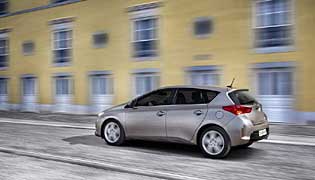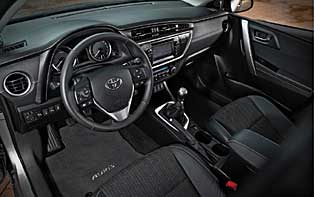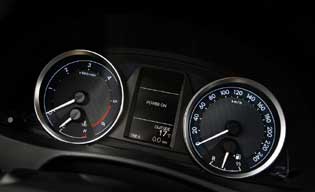 Overall rating

Likes:
Refined yet engaging driving manners on a wide variety of roads
Efficient engines offer higher fuel economy than expected
Comfortable seats are a good bet for long-distance cruising
Impressive materials and build quality
Gripes:
Love-it or hate-it looks will divide opinion
Hard plastics still cover certain key contact points
Engine range seems old-fashioned at first glance
No mid-size diesel offered at launch
The first Auris, the model that replaced the popular Corolla, failed to match expectations and lost ground in the C-segment marketplace to key rivals. A completely revamped version is hoped to regain some of that territory with heavily refined and more efficient engines, better interior materials and a more engaging driving experience.
The fiercely competitive C-segment is a tough environment for any car, and to succeed the Auris has to redress several key problems with the model it replaces, including efficiency relative to the competition, driving dynamics and interior quality. A huge spread of changes and improvements aims to tick every box, with an emphasis on bringing the right product to the right market.
While the first Auris was designed primarily for sale in Europe, a differently-equipped version was this time released into the Japanese and Australian markets before its arrival in Europe. After extensive market research softer suspension has been fitted to European models to cope with our rough roads, especially in the UK. Many manufacturers avoid this sort of thing to cut costs so it's a welcome investment from Toyota.
Significant changes to the styling include a much lower roof height for better aerodynamics, and in conjunction with a host of other similarly-minded changes the Auris creates incredibly low drag for the class. As the driving speed rises, the benefits of the slippery shape increase with it, ultimately having a significant impact on motorway cruising fuel economy.
A fairly limited choice of engines is offered to begin with, with the promise of more to come within this model's lifetime. Despite the smaller breadth of options compared to that found in some rival cars the available engines have been refined to an extremely high degree, and in particular the petrol and hybrid drivetrains offer a very convincing combination of talents covering fuel economy, refinement and enjoyment.
Our verdict on the Toyota Auris 1.6 Valvematic Icon
In some ways less has proved to be more with the new Auris. A slimmer, sleeker shape fits better with the desires of the typical C-segment buyer and provides technical advantages too. However, the real news is that the chassis and suspension changes have transformed the driving experience, making the Auris a much more rounded and interesting proposition. It now has the tools to compete with the class leaders.