Seat Leon Cupra 290
Easy to drive even in traffic
April 2016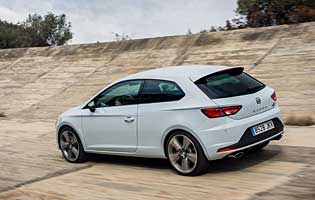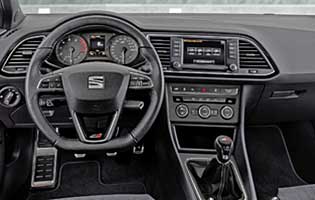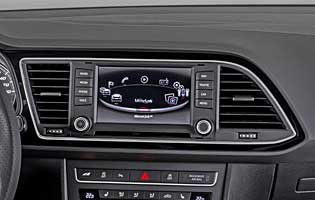 Overall rating

Likes:
Composed chassis gives lots of confidence at speed
Hugely powerful engine delivers impressive performance
Sports seats provide good lateral support
Easy to drive even in traffic
Gripes:
Feels identical to Cupra 280
Large, prominent wheels are easily damaged on kerbs
Interior is a little too plain for this kind of car
Some on-board active technologies can be frustrating
After struggling to forge its own identity within the Volkswagen Group for some years, the arrival of the all-new Leon several years ago has turned Seat's fortunes around, and as a result the car has set a template for the rest of the range to follow. The Ibiza does just that, and the SC Cupra version mirrors the successful Leon that shares the same name.

The Ibiza SC Cupra is the three-door version of the fastest production Ibiza Seat has ever made. With a sleeker, more steeply sloping roof line than the five-door, its style is designed to appeal to younger drivers and those without the need to transport kids or parents every day. The version tested here is the Black model, a special edition with black wheels, sat-nav and red brake calipers.

It uses a turbocharged 1.8-litre petrol engine not seen in many other places in the Volkswagen Group, which to some buyers will add a certain appeal next to the extremely common 2.0-litre turbocharged petrol in models one class up. While it lacks the VAQ technology in those larger Group cars, which functions in a similar way to a limited-slip differential, it does have its own charms.

Key to those are suspension and traction control tuned to allow a little more freedom than usual to use the impressive performance on offer. Recent small hot hatchbacks have been too keen to rein in the torque from their forced induction engines, but the Ibiza SC Cupra displays so much traction and grip that such a move would only get in the way.

This is a busy corner of the new car market, with good offerings from all manufacturers taking part. The Ibiza SC Cupra isn't the most extravagant in looks and certainly not in terms of its interior, which could rightly be accused of being a little too bland, but from behind the wheel the car offers a rarely-seen balance of entertainment, novelty of performance, and longevity of appeal.


Our verdict on the Seat Ibiza SC Cupra
The Ibiza's main selling point is its engine, which is so responsive and so powerful without overwhelming the chassis. But in true modern Volkswagen Group style the brand has refrained from going too wild with the styling or with the interior design. It's easy to criticise the lack of imagination here, but at least it should mean that there is little cause to get bored of it. The Cupra is a job well done.