Seat Ibiza FR 1.4 EcoTSI 150 5dr
High fuel economy
February 2016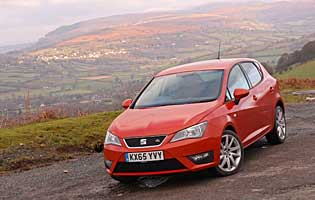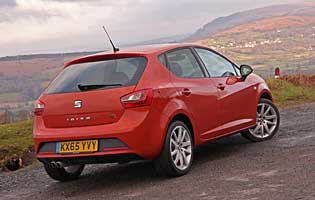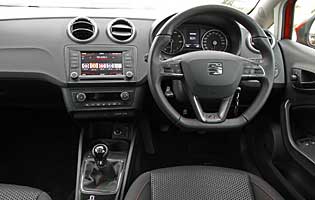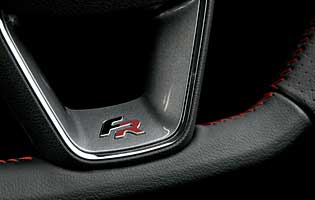 Overall rating

Likes:
Strong turbocharged engine provides impressive acceleration
Comfortable front seats with driver-focused dashboard and console
High fuel economy in the right hands
Very modestly priced before optional extras
Gripes:
Overly harsh damping creates ride and handling issues
Poor specification means spending extra on options is necessary
Lack of space for rear passengers to get comfortable
Access to central cupholders partly blocked by gear stick and centre console
Seat has given the Ibiza supermini an engine with clever cylinder deactivation technology, allowing it to combine potential for diesel-rivalling fuel economy as well as hot hatch performance. The 1.4-litre unit automatically disengages two of its four cylinders at low engine loads for much more economical cruising.

The Ibiza may have been overtaken by the Leon as Seat's best-selling car, but it remains a compelling option in the small car segment. It has sharp looks without being overbearing, is easy to drive and live with, and can be maintained by a wide range of franchised and specialist garages. The FR trim is very popular for its visual enhancements.

Engines with cylinder deactivation technology were first used in high-end luxury cars with large engines, but the theory has filtered down to smaller vehicles and the results can be noticeable, with fuel economy gains of 20% or more possible in the right circumstances. This 1.4-litre version is only available with the FR trim grade.

To activate the clever fuel-saving system drivers need only lift off the accelerator pedal until the Eco logo and, on the instant fuel consumption readout screen within the menu, the written '2-cylinder mode' indication become active. There are no adjustable driving modes to bias the drivetrain towards or against its activation.

It sits on 17-inch wheels, which add nothing to the ride quality but look attractive, and while not as good to look at as the more rakish three-door SC alternative, it offers easier access and more headroom for rear passengers.


Our verdict on the Seat Ibiza FR 1.4 EcoTSI 150 5dr
Apart from very harsh damping, which certainly spoils the driving experience, the Ibiza in this specification is a good car. It's solid inside, the engine technology works very well and it proves comfortable for longer trips. It also offers unexpectedly brisk performance and high fuel economy relative to that, if the prevailing driving style is a smooth and steady one. Better suspension could make it unbeatable.