September 2005
SEAT Exeo 2.0 TDI SE Lux saloon
The Exeo has a familiar shape with distinctive changes
April 2009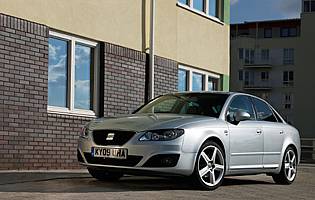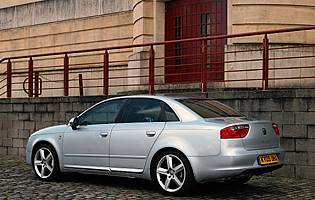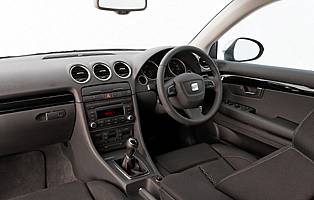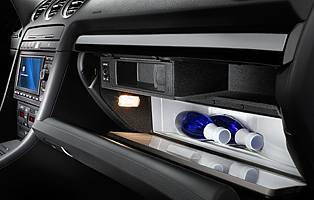 Overall rating

Likes:
Smart executive styling
Good ride and handling characteristics
Excellent equipment levels
Proven engine choices
Gripes:
Clear links with last generation Audi A4
Not as spacious as some rivals
Limited engine range
No DSG gearbox option
Seat's first foray into the D-segment, the Exeo borrows heavily from other products past and present in the Volkswagen Group. Building on the sporty but affordable Seat ethos, Seat hopes high levels of equipment and a dynamic driving experience will encourage D-segment buyers to overlook the fact that the Exeo owes a great deal to the last generation Audi A4.
Seat has never had a model to compete in the highly competitive UK D-segment, an area where other manufacturers place a great deal on emphasis. With potential to attract private buyers, company car drivers and fleet managers using its value for money ethos, the Spanish manufacturer has introduced a model to do just that, but rather than undergo the expensive and time-consuming process of building a new model from the ground up, has opted to develop an existing model - in this case the last generation Audi A4.
Although the bodyshape is clearly very similar, Seat has attempted to distinguish the model by adding some distinctive Seat styling cues to the Exeo. The saloon model utilises Seat's 'arrow design' as best as possible, with the front end boasting new headlights and the familiar Seat grille with lines that continue over the bonnet. At the rear, the large Seat badge doubles as the boot release, as on other Seat models.
Three engines are available as the Exeo first goes on sale; high and low power versions of the same two-litre diesel and a powerful two-litre petrol unit. All will be familiar to Audi drivers and, as such, all have been proven capable and popular within the segment. All three engines are available with a six-speed manual transmission geared for sporty driving but with a higher ratio top gear for refined cruising. Due to the way Seat has mounted the engines, no DSG transmission is available, although an automatic will arrive some time after the initial launch.
Designed to compete against mainstays such as the Ford Mondeo, Citroen C5 and Honda Accord rather than in the premium segment, the Exeo comes with a discretely stylish interior featuring a combination of borrowed and bespoke equipment. Equipment levels are deliberately generous and chassis revisions make the model feel sufficiently different from that which it is based on.
Our verdict on the SEAT Exeo 2.0 TDI SE Lux saloon
Although it doesn't bring anything new to the segment, Seat has managed to concoct a very respectable entry into the competitive D-segment by cherry picking from existing technology and adding a few tweaks of its own. It's a shame the model could not be more visually distinct, but with proven quality and high levels of equipment its worth looking past the less fresh exterior.
Costs
As with the rest of Seat's range, the Exeo is deliberately priced to offer value for money within the segment. The quality has already been proven so owners can be assured of reasonable maintenance costs and the engine options are respectably fuel efficient.
Space and practicality
Compared to some of the newer arrivals to the D-Segment, the Exeo feels a little small inside. Rear legroom is noticeably short compared to its rival, which have grown in stature. Regardless, the Exeo is still an adequately proportioned model for its role. A large boot aids practicality and the rear seats can also be folded flat. Upfront, there's an array of smaller cubby holes clearly designed to accept objects like mobiles phones and there's the option of a drinks cooling glovebox.
Controls and display
The main instrument binnacle has been borrowed from elsewhere in the Audi range, meaning it's a pre-proven design that is no less appealing in the Exeo. The central screen for the trip computer is a little smaller than in some models but is very clear. Switch gear is laid out in a sensible fashion with no surprises and is robust.
Comfort
Despite its sporty aspirations, the Exeo still manages to offer a refined ride, an integral part of the model's inherent comfort. Interior noise is kept to a minimum with double-glazed side windows while sculpted seats, an area to which Seat paid a great deal of attention, bolster the model's comfort levels. Standard equipment includes dual zone climate control and on the options list is a solar powered system to cool the interior in hot weather.
Car security
Naturally, the Exeo features remote central locking and deadlocks, but it also benefits from a volumetric alarm and tilt sensor. Time delayed headlights increase personal security while double-glazed windows are extremely difficult to break.
Car safety
Driver, front passenger, front side and curtain airbags are all standard equipment. Active headrests, ESP and braking assist are all present too. Higher trim levels bring tyre pressure monitoring and Bi-Xenon headlights.
Driver appeal
Seat promotes itself as a manufacturer of sporty vehicles and has attempted to infuse an element of that into the Exeo with its suspension and steering settings. It has largely been a success, with the Exeo offering a surefooted and agile set-up. An easy model to drive quickly, the Exeo's steering feels naturally weighty and offers plenty of feedback. A six-speed manual gearbox is standard regardless of engine choice. It has a short and enthusiastic throw, adding to the driving appeal.
Family car appeal
The Exeo is easily capable of serving as a family car, making it a great choice for business drivers with families. The rear bench will accommodate three children with ease. The seats are primed with Isofix points in anticipation and a spacious boot will carry family paraphernalia without a fuss.
First car appeal
Despite being reasonably priced for the sector, the Exeo is still too expensive an option for the majority of young drivers. Executive saloons such as the Exeo are generally aimed at older drivers.
Quality and image
Building on a well established platform and using a recognisable body shape has both positive and negative repercussions. On the upside, the quality of the chassis, body and outsourced internals are not in doubt having been tried and tested on previous models. On the down side, the Exeo is instantly recognisable as a modified Audi A4, and so lacks the head-turning ability of a freshly designed model.
Accessibility
Accessibility is acceptable. If less flexible, the rear doors will likely pose more of a problem than the front as they are shorter and legroom is less abundant, however a consistent roofline means there's little need to stoop on entry.
Stereo and ICE (In car entertainment)
Standard on the base model is a competent four speaker CD and radio system, although eight speakers are present from the SE trim level onward. Sound quality is more than acceptable regardless, and the addition of a USB port across the range increases the audio options. Both iPod integration and integrated sat-nav are available as options. Bluetooth is a useful standard fit addition for business drivers.
Colours and trim
Despite targeting the business driver with the Exeo, Seat has opted out of the usual array of bland silvers and blacks, instead offering a more vibrant range of exterior colours for the model. It looks particularly good in solid colours, which emphasise the details Seat's designers have used to distinguish the model from the Audi A4. Inside, the much of the equipment and trim is recognisable as from the Volkswagen group stable. Although quite plain inside, there are nice touches around the cabin area to make the interior feel more upmarket.
Parking
The Exeo boasts few issues in terms of parking with or without reversing sensors. A neatly proportioned body and respectable turning circle make it easy to manoeuvre. The only issue is the standard saloon problem of not being able to see the end of the car through the rear windscreen.
Spare wheel
Full size steel spare fitted as standard.
Range information
Petrol engine options - 2.0-litre (197bhp). Diesel engine options - 2.0-litre (141bhp); 2.0-litre (167bhp). Transmission options: six-speed manual gearbox. Trim levels: S, SE, Sport, SE Lux.
Alternative cars
Vauxhall Insignia Upmarket Vectra replacement vies with premium models
Ford Mondeo Spacious D-segment staple
Citroen C5 Stylish French model is under-rated
Peugeot 407 Value for money executive saloon