December 2009
Seat Altea 1.6 TDI Ecomotive
Subtle use of aerodynamic aids help Altea Ecomotive slip the through the air more efficiently
December 2009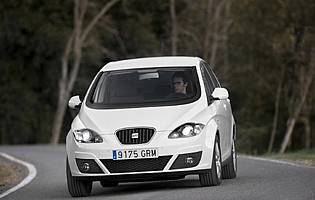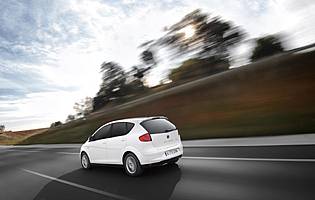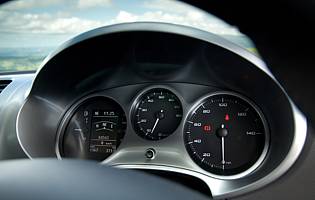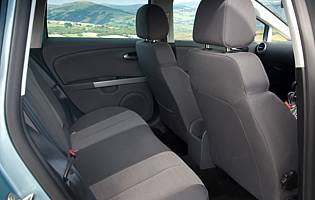 Overall rating

Likes:
Oversize family hatch concept a successful one
Tall shape means good levels of cabin headroom
Ride is pleasingly compliant over a range of surfaces
Latest generation Ecomotive diesel more refined than previously
Gripes:
Cabin still home to a lot of hard, shiny plastics
Despite Seat's bid to be a youthful brand, design inside and out is sensible
Style-wise not a lot to separate Altea from Leon
Ecomotive variant's gearing is long and takes a little getting used to
In recent years the family hatchback has evolved into a variety of different vehicles, some more widespread than others. The basic principle remains the same, though; the ability to transport a family and their belongings in comfort. Seat's Altea adds a above average spacious cabin to the mix, while the Ecomotive variant promises to be more economical to boot.
The Spanish car maker, longtime member of the mighty Volkswagen empire, has always been known for its honest values. Affordability and durability are attributes that have ranked highly, while recently a more overtly sporting character has been promoted.
Lately all this has been balanced against the desire to deliver a more economical ownership experience. Seat's Ecomotive sub-brand has expanded to encompass the firm's entire range, and the Altea Ecomotive is a perfect example of one of the new breed of eco-friendly family cars.
Unlike Toyota's Prius or Honda's Insight, Seat's range of Ecomotive cars don't rely on a range of hi-tech solutions to reduce fuel consumption an emission. Instead, and this is predictably reflected in the asking prices, it's straightforward changes that help you consume and spend less.
In the case of the Altea, Seat has fitted the car with a 104bhp, 1.6-litre diesel engine. Tuned to be flexible but err on the side of economy, this pleasingly refined unit is connected to a five-speed manual gearbox with equally eco-friendly gear ratios. Aerodynamic tweaks to make the car more streamlined plus low rolling resistance tyres and few equipment options all help the car deliver an agreeable 119g/km CO2 and a 62.7mpg.
Our verdict on the Seat Altea 1.6 TDI Ecomotive
Changes to boost a car's green credentials are all well and good so long as the ownership experience isn't compromised. Seat should be applauded for making its Altea Ecomotive drive and behave like a regular car for, at the end of the day, that is what it is. As a 'plus size' family hatch it works well, however factor in its fuel-sipping and tax-saving qualities and you've got a no-compromise car for families keen to save money and resources.
Costs
In Ecomotive guise the Altea offers owners a greatly reduced tax bill thanks to its low CO2 rating. The diesel motor's frugal nature should mean fewer trips to the filling station and a further, welcome saving. The optional extra list is a short one for the Altea Ecomotive, and as such should help keep the initial purchase price at a sensible level.
Space and practicality
Being a cross between a conventional hatch and compact people carrier, the Altea offers the best of both worlds. Is modest footprint hides a capacious interior and good size boot. With the ability to fold the rear seats and stash plenty of belongings in the car's handy oddment storage areas, there's not much to complain about here.
Controls and display
A welcome brush-up of the Altea's controls and ergonomics has subtly improved the driver's environment. The various switchgear elements have a predictable but reassuring Volkswagen feel to them - Seat is part of the Volkswagen family - while the main dials are clear and easy to read.
Comfort
With a quieter engine on board and conservatively dimensioned tyres, road noise is pleasingly low - even on the motorway. The generous cabin ensures front seat occupants won't be rubbing elbows, and the car's seats are supportive but not too firm.
Car security
Like all regular cars, Seat's Altea is not exactly brimming with clever security kit. There's little reason to expect it though, as it's hardly in the same league as a Porsche. What you do get - remote central locking and immobiliser package - should prove more than enough. A sturdy load cover completes the picture.
Car safety
The Altea's modest-looking cabin hides the fact that it does come with all the right safety kit. Twin front, side and curtain airbags are all present, along with the expected anti-lock brakes. Fulfilling its role as a family vehicle, twin rear Isofix mounting points are present.
Driver appeal
It's clear from the off that the Altea - and any Seat - has been tuned to deliver a taut, responsive driving experience. Even the frugal Ecomotive model displays a pleasing level of agility and willingness. The 1.6-litre diesel is much more refined than the previous 1.9 unit, although progress won't set any new records as the car's conservative gearing is obviously biased towards economy.
Family car appeal
There's little doubt about the Altea's abilities to cope with a growing and demanding family. What with the car's MPV-like raised seating, numerous cabin storage areas and capacious boot, the Altea makes a conventional hatch look less attractive.
First car appeal
While a lower cost and smaller Ibiza might be the obvious choice, there's no reason why the Altea can't be an able companion for a newly qualified driver. Easy to drive and park, the slightly raised driving position should also help make navigating through town easier as forward visibility is noticeably improved over a regular hatchback.
Quality and image
Gains made in recent years to challenge 'old Seat' perceptions have done much to convince buyers that the cars are just as good as the competition, although it still has a little way to go in terms of cabin ambience. Image-wise Seat promotes itself as an affordable, sporty brand, and has largely succeeded.
Accessibility
Being a taller than average family hatch, access to the Altea's cabin is rarely an issue. You step in, not down into, the cabin, which also makes it easier for less able passengers. Getting out is just as simple. At the rear, the Altea's tailgate requires a modest effort to lift or lower, if only because of its generous dimensions.
Stereo and ICE (In car entertainment)
As part of a mid-life revision programme, the Altea's audio unit is now a much more user friendly and competent piece of kit. Where fitted, the car's steering wheel mounted controls are intuitive, although the main unit's display could be more legible - especially in direct sunlight. Upgrades include a full-on sat-nav system. Its large screen is impressive and it's quick at delivering route instructions.
Colours and trim
The curvy nature of the Altea means that lighter colours are more flattering than darker hues, with something lie red or even white proving to be good choices. Inside, the cabin is typical Volkswagen Group sombre, as most of the cabin plastics are very dark or black.
Parking
With its slightly raised driving position the Altea is a reasonably easy car to park. The car's steering is pleasingly light at low speeds and its mirrors are a good size. The view rearwards is adequate, while the lack of a conventional hatchback 'hump' makes it easy to judge distances when reverse parking.
Spare wheel
Space saver fitted as standard.
Range information
Petrol engine options - 1.4-litre (85bhp); 1.4-litre TSI (125bhp) 1.6-litre (102bhp). Diesel engine options - 1.6-litre (104bhp); 1.9-litre (90bhp, 105bhp); 2.0-litre (140bhp, 170bhp). Transmission options: five and six-speed manual gearbox depending on model, plus DSG auto gearbox Trim levels: S, S Emocion, SE, Sport, Ecomotive.
Alternative cars
Ford Focus Benchmark family hatch but loses out to Altea thanks to modest cabin space
Vauxhall Astra Much improved and a more rounded performer than any Seat
Citroen C4 Picasso Larger than Altea and more versatile but lacks dedicated eco-friendly variant
Volkswagen Golf Plus Closest here to Altea concept and BlueMotion eco model genuinely impressive