Car Buyers Guide
Renault Megane Renaultsport 265 Trophy
February 2012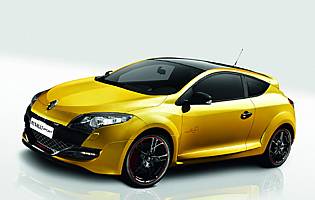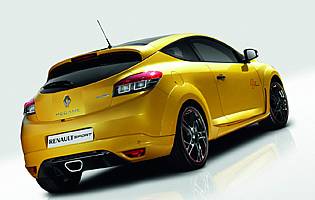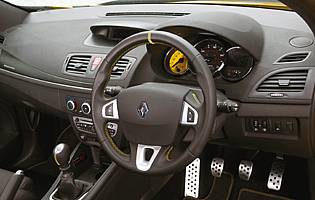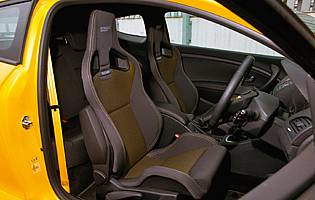 Likes:
Strong engine produces high performance and excitement
Impressive grip and balance from the chassis
Figure-hugging seats inspire confidence in corners
Excellent ride quality given the lowered, stiffer suspension
Gripes:
Interior is relatively basic
The view rearwards could be better
A thirsty car when driven aggressively
Only 50 examples available
The Megane Renaultsport 265 Trophy is the most powerful road car ever to come out of the Renaultsport factory, produced to take the fight to the even more potent Ford Focus RS. With a series of modifications over the standard, and already excellent Megane Renaultsport 250, The 265 Trophy is designed to be as good as hot hatches get.
This Megane is an addition to the range alongside the regular models, positioned above them as a track-biased fast road car. It has a little more power and torque than the standard car, with a series of specification choices that are designed to get the most out of its admirable handling qualities. Key to those is a limited-slip differential.
The system maximises the available grip at the front wheels, and combined with the standard bucket seats and 'Cup' chassis, which is lower than the standard, more pliant version available on the Megane 250, it's clear that the Megane 265 Trophy is set up to be driven hard.
Only available in two-door form, just 50 examples of this special edition Megane have been imported to Britain, in one of the two colour choices. Just one option is available, which is a gloss black roof. It's the spiritual successor to the no-compromise Megane Renaultsport R26.R, and has broken that car's Nurburgring lap time record.
Its key rivals are cars like the Focus RS and the Volkswagen Scirocco R, but it aims to trump them by being the most involving and fun to drive, rather than aiming for the most power. It has won many awards for doing just that and handles twisting B-roads as well or better than any other two-wheel-drive car available.
Our verdict on the Renault Megane Renaultsport 265 Trophy
The Megane Renaultsport 265 Trophy is a purpose-built machine that fulfils its intended purpose well. It's focused but avoids compromises that would make it impractical to use every day. The driving experience is like no other machine in its class and serves as a fitting final fling for this generation of the car.