Car Buyers Guide
Porsche Panamera Turbo
November 2016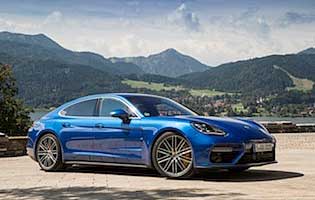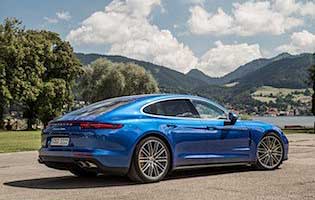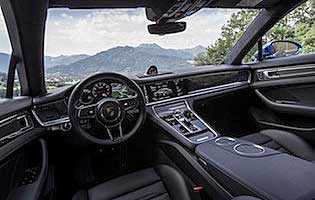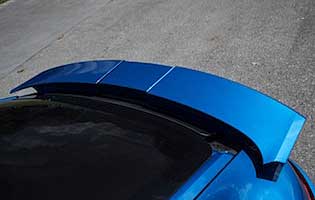 Overall rating

Likes:
Brilliant motorway cruiser
Availability of diesel and plug-in hybrid powertrains
Luxurious interior
Panamera Turbo is a tower of power
Gripes:
4S Diesel doesn't feel that special
Turbo and 4S will be expensive to run
Incredibly expensive options list
Looks have improved, but rivals are better looking
The new second-generation Panamera, from a looks perspective at least, is a vast improvement over its predecessor. Where the previous car was lumpy and rather bulbous, this new version could almost be considered a rather pretty thing. There are currently four versions of Panamera available: 4S, 4S Diesel, 4 E-Hybrid, and Turbo.

Those looking for out-and-out power will likely find themselves drawn to the top-of-the-line Turbo. Headline performance figures are as follows: 543bhp from a twin-turbocharged 4.0-litre V8 that is capable of shifting the car from 0-62mph in 3.8 seconds, and on to a top speed of 190mph. Prices for the new Turbo begin at GBP113,075.

The recently released 4 E-Hybrid - which was unveiled following the launch of the 4S, 4S Diesel and Turbo variants - is the most economical, and also the cheapest, of the new pack of Panameras. It costs GBP79,715, and features a 2.9-litre V6 mated to an electric motor for a total power output of 456bhp, a 0-62mph time of 4.6 seconds and a top speed of 173mph.

Regardless of the variant of Panamera that you opt for, they all provide a supremely comfortable ride and make excellent long-distance cruisers. And despite their size, they also cope with tight, twisty roads incredibly well, and can cope with a blast down a winding country B-road with ease when the mood takes you.

In the cabin, buyers will be treated to nothing but high-quality fixtures and fittings, all of which add to the premium nature of the new Panamera. There is more than enough room for four adults to ride in comfort, even on longer journeys, and the 495-litre boot provides a healthy amount of storage space.


Our verdict on the Porsche Panamera Turbo
All in all, the Panamera is an incredibly capable car. It can be both a fast, long-distance cruiser, as well as a bona fide sports car. Thanks to the inclusion of diesel and plug-in hybrid variants in the model line-up, the Panamera also has the potential to be a relatively inexpensive car to run, too.