Car Buyers Guide
Porsche 911 GT3 RS
February 2016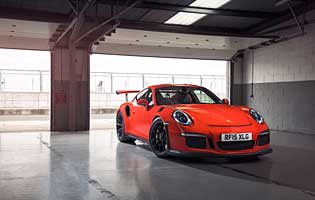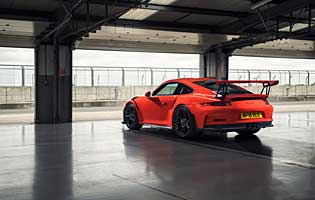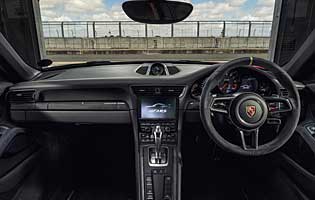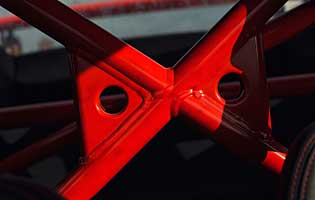 Overall rating

Likes:
Sublime driving experience
Spectacular engine
Purposeful exterior is exciting
Remains usable and relatively conventional to drive
Gripes:
Tyres are optimised for warm, dry weather
No manual gearbox option
Regular GT3 is very similar and substantially less expensive
Fixed-back seats might cause discomfort for some
While the number of 911 variants continues to grow at pace, the most extreme and most focused model in the whole range has always worn the RS tag. Closest in spirit to the motorsport-only GT3 R model, the RS benefits from a number of detail changes designed to offer the lucky few the most scintillating driving experience of any 911.

The 991-model 911 has evolved from the initial Carrera variant to the widest number of models and bodystyles of any previous generation, with the aim to deliver the requisite combination of style and performance to suit all needs. While the Turbo models offer the outright highest performance it is the GT3 variants that are the ultimate driver's cars of the 911 spectrum.

Although closely related to the existing GT3, the RS has a number of further enhancements that increase its abilities on road and track and also go some way to justifying the additional financial outlay over it's close sibling. One of the most significant changes is to the body, with the RS using the Turbo bodyshell, the widest in the range.

The additional width of the body is complemented by other exterior changes including aerodynamic vents in the front wings, a large rear spoiler and further to the front bumper and sills. The body itself is also made from lightweight materials; the front wings and boot lid are made from carbon-fibre, the roof is magnesium and all three windows at the rear are plastic.

The wider body also accommodates a wider suspension track and larger alloy wheels, while the suspension itself gains stiffer ball joints and rear helper springs. The swollen rear arches now house the air intakes, feeding a larger 4.0-litre capacity flat-six normally-aspirated petrol engine driving the rear wheels.


Our verdict on the Porsche 911 GT3 RS
There are few cars on sale today that offer the depth of ability combined with the ease of use of the 911 GT3 RS. Its performance is sensational and the outer limits of its handling and grip may be stratospheric but it is far from intimidating and brings a genuine flavour of a racing car to the road. Although there are compromises, it is as usable as a standard 911.