Car Buyers Guide
Mercedes-Benz C-Class Cabriolet 250d
July 2016
images here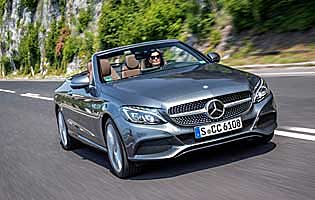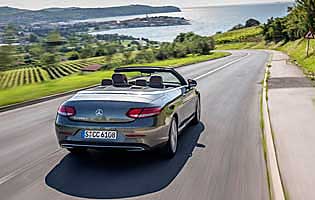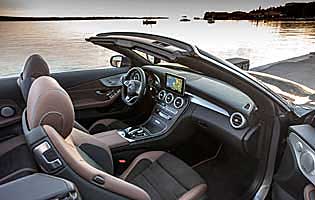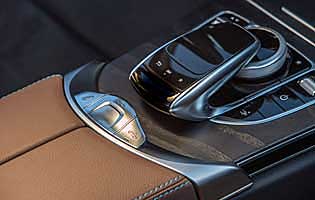 Overall rating

Likes:
High-quality cabin materials
Relaxed driving manners encourage smooth progress
Comfortable ride and seats
Premium look and feel in high-spec models
Gripes:
Standard wheels universally too small
Noisy diesel engine inherited from previous model and not entirely cured
Nine-speed gearbox can change ratio too often
High purchase price - even higher when options are considered
Mercedes has completed the C-Class range with the addition of the Cabriolet model, the second soft-top model built on the second-smallest of the company's platforms. It differs from the SLC by adding more length and a pair of rear seats, and the overall impression is that of a larger, bulkier car built less for speed and more for comfort.

In the context of the latest Mercedes range of cars, the C-Class Cabriolet seems to offer the most Mercedes for the money. On paper it combines the maximum quota of those things that define the modern Mercedes brand for a much lower price than the E-Class and S-Class model variants do.

It benefits from the company's renewed focus on comfort and materials quality, albeit at a price since many of the most desirable finishes and trim accessories are optional. Most of the car's qualities are geared towards refinement, including the relatively heavy but very well sound-insulated canvas roof that can be folded up or down in 20 seconds.

Unlike most compact convertible cars with four seats, the C-Class provides a decent amount of space in the two rear chairs. That's possible only because the car isn't actually very compact at all, making 19-inch wheels look modest at best. While petrol and diesel models will be made available in the UK, it will be the diesels that take by far the most orders.

Despite its size the C-Class has a remarkably low drag coefficient, demonstrating the lengths to which the company has gone in order to reduce fuel consumption. High-quality, heavy materials work in the opposite direction, reducing efficiency, but the overall result outlines a commendable achievement.


Our verdict on the Mercedes-Benz C-Class Cabriolet 250d
The soft-top C-Class is an impressive car in terms of comfort and refinement, embodying the key Mercedes values without losing focus by trying to compromise towards sportiness. The diesel engine is still too noisy but is much improved versus the old car, and if enough money is spent on visual appeal then it looks far more expensive than it is. It's a costly car but an effective one.